In a pandemic-shortened season, when the number of games was reduced from 82 to 56, the last thing on anybody's mind would be that a team has played too many games so far this year. Yet here we are, just over a month into the 2021 NHL regular season, and the Vancouver Canucks have played more games than any other team around the league.
There are a number of reasons as to why the Canucks have gotten off to a slower start than expected. While granted their play has been better of late, they have a negative goal differential and they're among one of the bottom teams in terms of goals against and shot allowed. Despite those statistics, there might be a few outliers that suggest why Vancouver was sluggish out of the gate and why it might already be changing for them.
Busy Schedule Early On
Every team around the National Hockey League has had to deal with a condensed schedule, with more games in a shorter time frame. Having said that, no other team has dealt with it on the same level as Vancouver has. To start the season, the Canucks played their first 19 games in just 33 days, and have played 20 games overall, more than any other team around the league (Not to mention, four back-to-back games). Mixed in with a shorter training camp, no exhibition games, along with new personnel, and Vancouver has had to get back up to speed, on the fly, with a short turnaround time to figure it all out.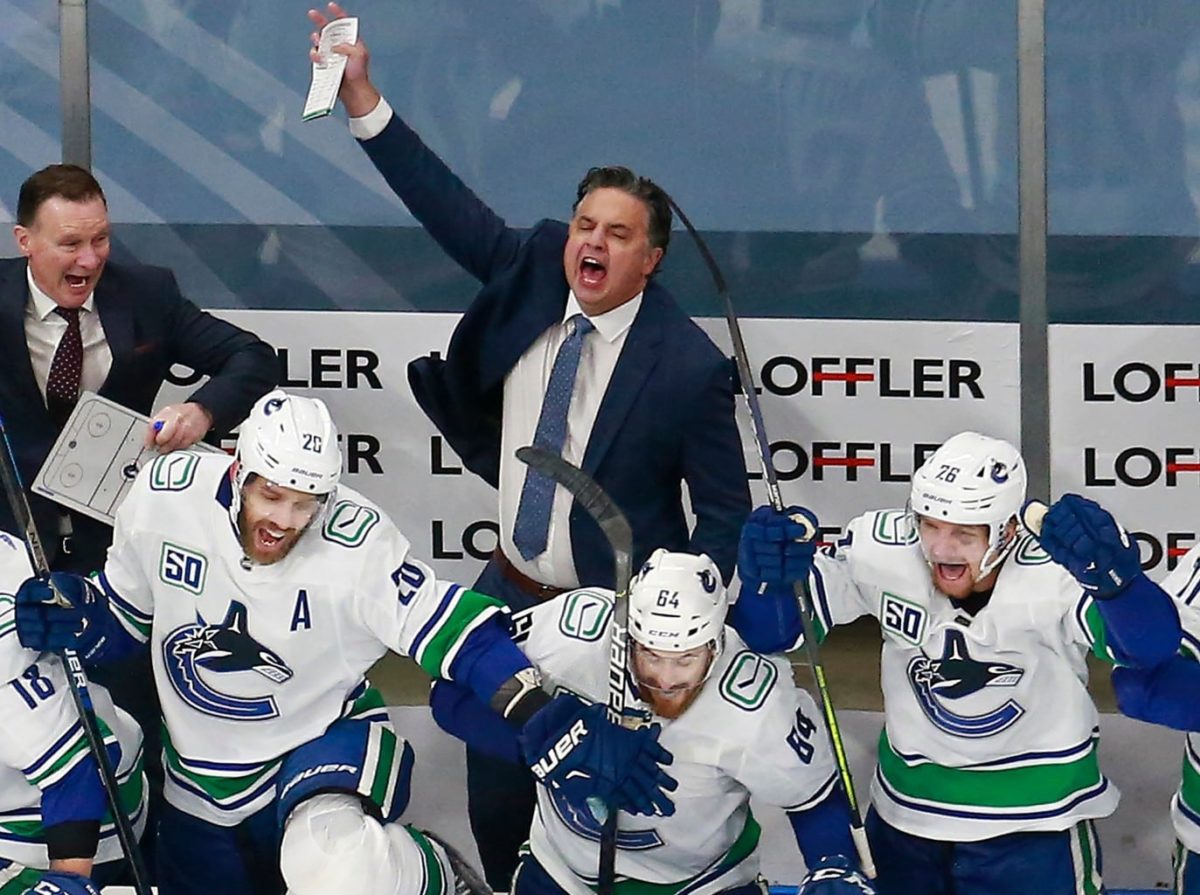 Yes, every team has had to overcome these same hurdles this season, but playing 20 games within the first month is exhausting for anybody. Now, the Canucks will have the ability to slow things down, with only three back-to-back games for the remainder of the season, along with two mini-breaks between Feb. 25 through March 1, and March 24 to March 31. Having those extra days off in between to solely focus on resting and getting ready for the next game cannot go understated, and Vancouver will finally have that advantage moving forward.
Home Vs. Away Record
Playing at home versus on the road has definitely had a different feel in 2021, but for Vancouver, the advantages and disadvantages remain the same. The Canucks have enjoyed playing at Rogers Arena thus far, where they sit with a record of 5-3-1. It's when they aren't playing in Vancouver where they have had their struggles, as they are just 3-8-0 on the road, which has been a major issue for them thus far.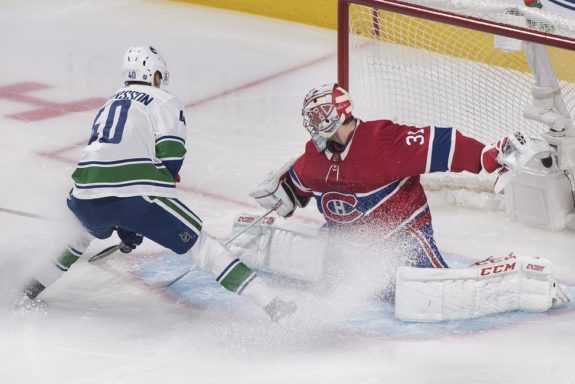 Luckily for Vancouver, 9 of their next 11 games come at home. It's a chance to make up some ground in the standings. Yes, those games feature the likes of the Montreal Canadiens, the Toronto Maple Leafs and the Winnipeg Jets, but the ability to play some of the stronger opponents at home is a big advantage for a team that clearly enjoys its home cooking. Not to mention, not having to travel during that stretch plays a big part into the equation. Knowing players can be at home with their families and go through their regular routine gives them a sense of comfortability that you just don't get on the road, and that matters more than ever in the world today.
Strength Of Schedule
With the realignment of the NHL's divisions, you're only exposed to playing the teams within them, thus giving the Canucks only seven options to play all year long. The North Division not only features some of the best players throughout the entire league, but also some of the top teams. The North Division has seven of the top 10 point-getters (including the top three) along with three teams in the top 10 in the overall standings with Toronto, Montreal and Edmonton (with Winnipeg just one point out).
As you look ahead of the schedule, there are some stretches where Vancouver can really make up some ground. Vancouver plays Ottawa six more times and the Oilers another eight. Yes, they will run into Montreal and Toronto again, but they won't play the Leafs until late April/early May and have a few weeks before taking on the Canadiens again. That's enough time for the Canucks to find their footing, improve their game, and see how they fare the second time around.
The Familiarity Factor
Speaking of the second time around, the familiarity with the North Division is another added factor to the mix. So far, Vancouver hasn't fared well in their first encounter with clubs. But like a playoff series, you start to understand how teams play, and from there you make adjustments and improve on your last outing. The Canucks have a chance to go back, look at the tape, raise their level of play as well as their expectations, and avenge some of the early losses from the beginning of the season.
Can't other teams do this as well? Of course they can, but so far this year, teams have gotten the better of the Canucks. Teams haven't faced Vancouver's best efforts yet, and while one could make the same argument for a few teams within the division, the room for improvement is far greater on the Vancouver side of things (maybe outside of Ottawa), and it's already starting to show.
Don't Look Now
Don't look now, but Vancouver is 2-0-1 in their last three games and have a four-game homestand coming up against the Oilers. With a combination of a lighter schedule, getting second and third opportunities to face teams with a better effort, and a stretch of playing 9 of their next 11 games at home, would could see a quick turnaround for the Canucks.
It's not a guarantee, but the effort has been far better of late, their star players are coming to the forefront and leading the way, and with a few underlying factors turning in their favor, don't be surprised if Vancouver is sniffing around a playoff spot within the next month or so.
---
---