On a recent episode of the TSN Insider Trading, NHL insider Chris Johnston reported that Dmitry Orlov's name has "started to emerge in trade chatter." Johnston noted that the two big reasons behind this are at extension talks have not gone well, and the Capitals are not a guaranteed playoff team. Therefore, with this development, the trade market appears to have landed another big-name defenseman to it.
INSIDER TRADING – #TSNHockey Insiders @DarrenDreger, @PierreVLeBrun & @reporterchris on the Blues among suitors for Meier, Caps/Orlov, Wings' deadline approach, Preds, update on Sens sale and news on potential games in Australia: pic.twitter.com/dpni9xQD6J

— TSN Hockey (@TSNHockey) February 21, 2023
Orlov should receive a plethora of interest from contenders as we inch closer to the 2023 NHL Trade Deadline. The 31-year-old is a top-four defenseman who plays a heavy game, produces offensively, and is very reliable defensively. Just about every playoff team could use a player like Orlov, so let's look at three potential landing spots for him.
Los Angeles Kings
At the time of this writing, the Los Angeles Kings have a 32-19-7 record and are second in the very close Pacific Division. Overall, it has once again been a strong season for Los Angeles, but it is also clear that they should be aiming to improve the left side of their defensive group. They have been linked to Arizona Coyotes defenseman Jakob Chychrun, but if the asking price becomes too much for them, Orlov would be more than just a solid consolation prize.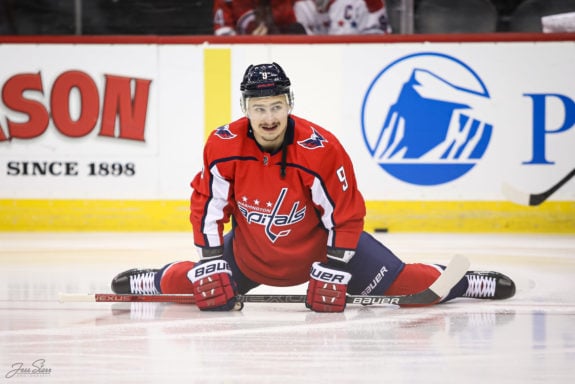 When looking at the Kings' current lineup, it's fair to argue that Orlov could be a perfect fit for their second pairing with Sean Durzi. Furthermore, he also could be an option to play top-pairing minutes with Drew Doughty, but in either scenario, Los Angeles' defensive group would be significantly better. With that, Orlov would be in the running for both power-play time and penalty-kill time.
To acquire Orlov, the Kings would likely need to part ways with their 2023 first-round pick, Sean Walker, and a young forward like Rasmus Kupari. Overall, it would be a decent amount to give up, but it's worthwhile when noting that they would be solidifying their top four by adding Orlov. However, the Kings would also need to not be on his five-team no-trade list for this move to have any chance of happening.
Edmonton Oilers
The Edmonton Oilers have made it known that they are on the hunt for another defenseman. With Orlov entering the trade market, I would not be surprised in the slightest if they make a push for him. After all, their blueline could use another defenseman who can move the puck, and Orlov provides just that. With that, the Oilers would certainly benefit by adding more grit to their defensive group, so the veteran defenseman seems like a good fit in more ways than one.
Related: Golden Knights Trade Shea Weber's Contract to Coyotes
---
Latest News & Highlights
---
Orlov would certainly be a strong addition to the Oilers' second pairing with Tyson Barrie if acquired. This is because Orlov's very reliable defensive play would allow Barrie the opportunity to take more chances offensively. With that, Orlov would have a strong chance of becoming a big part of the Oilers' penalty kill, and that's an area that contenders are always looking to improve.
If the Capitals retain half of Orlov's $5.1 million salary, this is a move that Edmonton could make with relative ease. Jesse Puljujarvi ($3 million cap hit) stands out as a young forward who could go the other way in a trade for Orlov. After all, the former top prospect could use a change of scenery and maybe joining a team like the Capitals could help him get his development back on track. Along with Puljujarvi, the Oilers would also need to trade their 2023 first-round pick and a prospect like Carter Savoie to get this deal done.
Toronto Maple Leafs
The Toronto Maple Leafs announced on Wednesday (Feb. 22) that veteran defenseman Jake Muzzin will be out for the season due to his spine injury. With Muzzin being such a key part of their group and officially now ruled out for the year, I wonder if the Maple Leafs could go after a top-four defenseman before the deadline passes. When noting that Orlov plays a similar physical game to Muzzin, there could be a match here.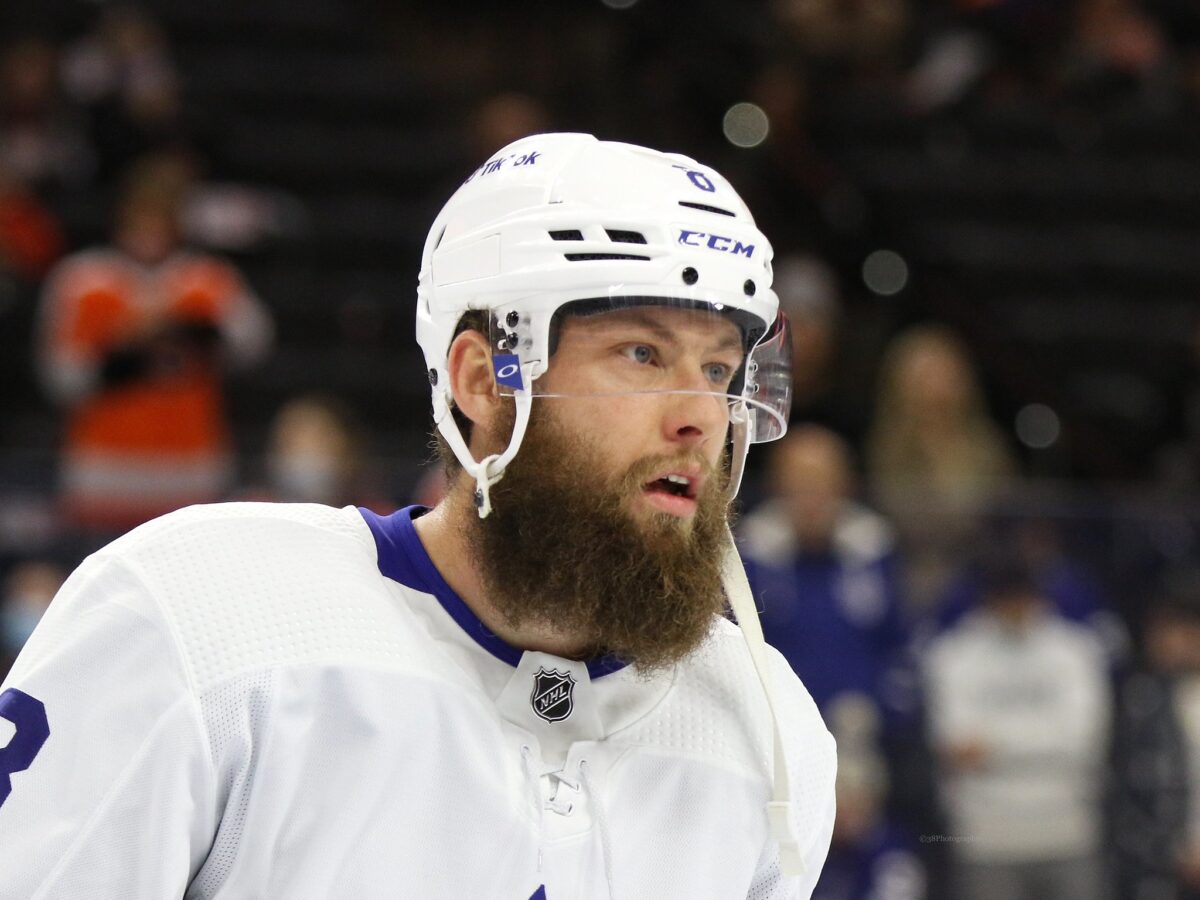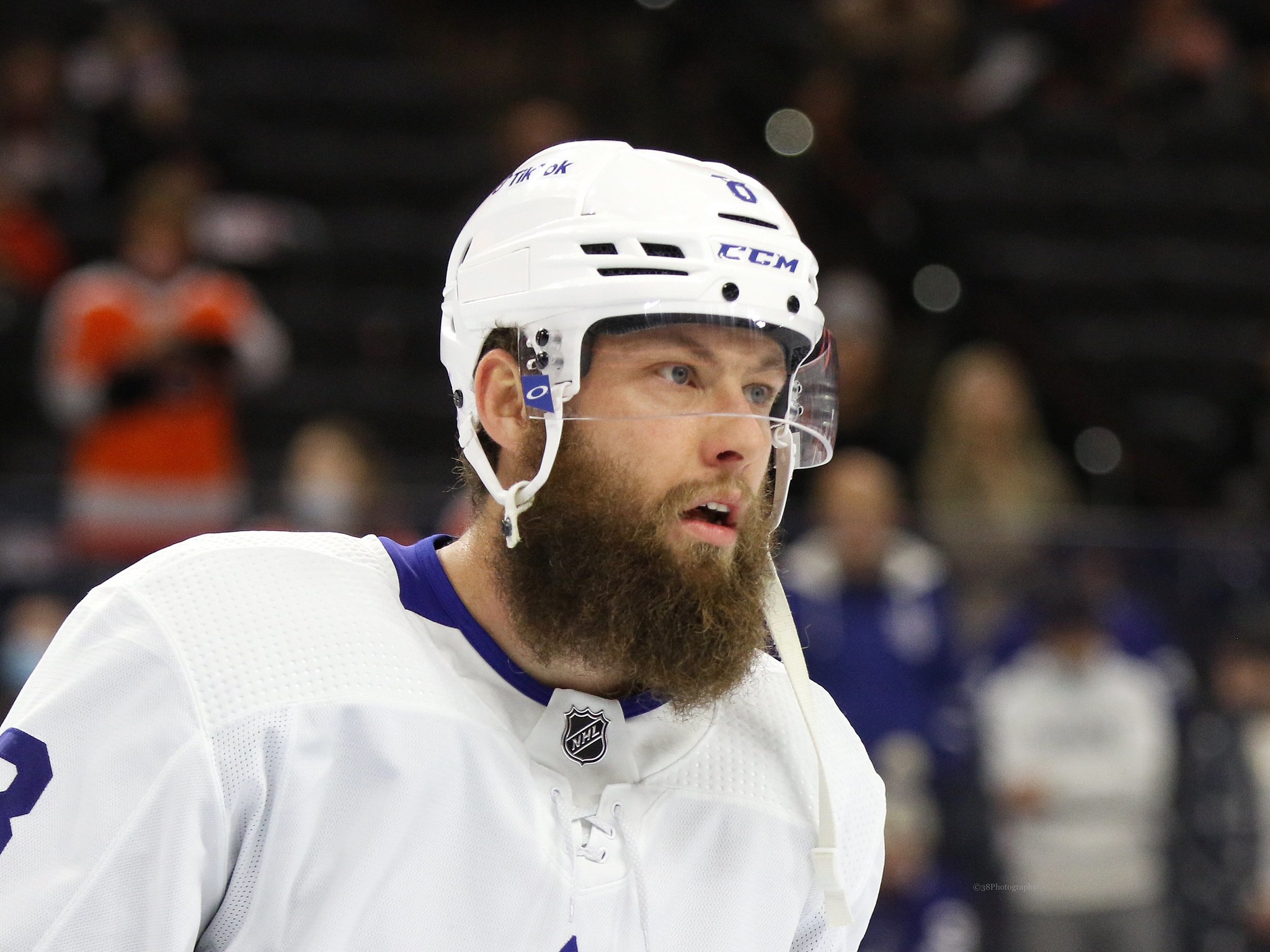 Another important element to note about Orlov's game is that he can play the right side as a left-shot defenseman. When looking at Toronto's right side, there is an argument to be had that it could use a boost. Justin Holl is currently playing top-pairing minutes on the right side, and there is no question that Orlov would be an upgrade over him for that role. A first pairing of Orlov and Morgan Rielly would make the Maple Leafs even tougher to go up against come playoff team, so it is an avenue worth exploring. This is especially so when noting that the Eastern Conference has powerhouses like the Boston Bruins, Carolina Hurricanes, and Tampa Bay Lightning.
If the Capitals retain half of Orlov's salary, the Maple Leafs could afford him if they send Holl the other way. Along with Holl, the Maple Leafs would need to part ways with their 2024 first-round pick and a notable prospect like Topi Niemela to get this deal done. With this being a crucial year for the Maple Leafs, general manager (GM) Kyle Dubas should not be afraid to spend a lot to acquire Orlov.
Nevertheless, it will be intriguing to see if Orlov ends up finding a new home before the trade deadline passes from here. On paper, these three teams stand out as potential landing spots but don't be surprised if several other teams make a push for him as well.