The Washington Capitals will be looking to make improvements and major changes to their player personnel for the upcoming 2023-24 season. One of the names that could be on the outside looking in is Connor McMichael, who hasn't panned out as the top-six high-scoring forward the team expected when they drafted him. He has been a solid player and is showing some progression, but it may be a little too late for the Capitals who are looking to make a splash this offseason.
The youngster would benefit from a change of scenery and a new team that would give him more playing time than the Capitals are able to. There is no place for him full-time in the lineup with Nicklas Backstrom, Dylan Strome, Evgeny Kuznetsov and Nic Dowd taking the four centremen spots, and the top-six wing spots taken up as well. If the Capitals can package him in a trade or find a fair one-for-one deal, here are a few teams that would make sense to pick up McMichael.
Vancouver Canucks
The Vancouver Canucks were an interesting team, to say the least, last season. They traded their captain Bo Horvat to the New York Islanders, re-signed Andrei Kuzmenko, and failed to trade J.T. Miller at the trade deadline after his decline. They were able to bring back a nice package for Horvat in Aatu Raty, Anthony Beauvillier and a conditional first-round pick. It was clear the Canucks were looking to get younger and move towards retooling.
Related: Capitals 2023 Free Agent Targets: John Klingberg
22-year-old McMichael falls under the category of a young player that needs a change, which seems to be exactly what the Canucks are after. They have the cap space to make a move work with the Capitals, and would likely try to trade an asset that doesn't help them, like a mid-round draft pick or a minor-league player that could get more ice time in D.C.
Realistically, a trade between the two sees the Canucks acquiring McMichael in exchange for their 2023 third-round draft pick. The Canucks have made it known they are willing to move their picks to get better, as we saw in the Filip Hronek deal, so trading a third-round selection in exchange for a young prospect is a win-win for both teams.
Buffalo Sabres
The Buffalo Sabres were one of the most entertaining teams in the NHL last season, as they weren't expected to be a very strong team but were able to stay competitive and close to a playoff spot until the last week of the regular season. They weren't able to make it, but their core is strong enough that they only need a few more surrounding pieces to make a run.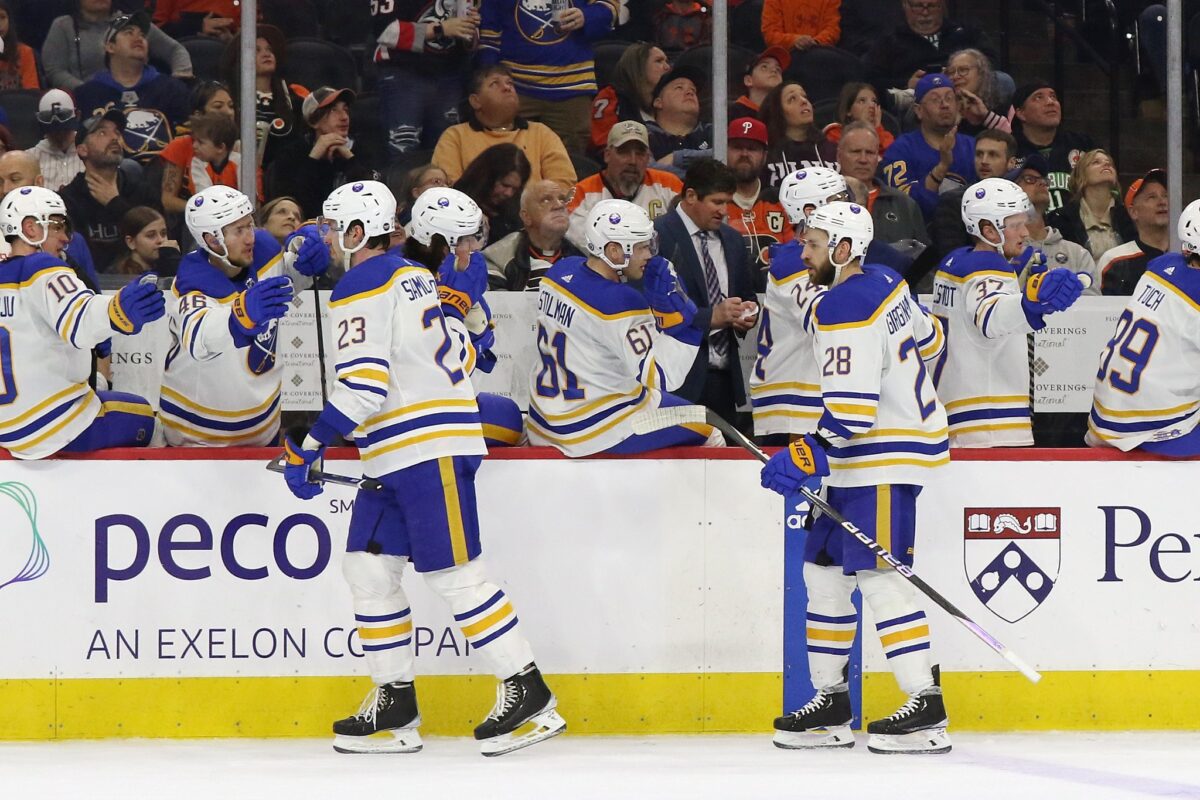 The Sabres will likely make a splash in free agency for some big-name players, but they'll need to fill out their lines with better players than they currently have if they want to be a serious contender. Making a move for McMichael as a new third-line center would improve their bottom-six, as well as give him a better opportunity to flourish.
---
Latest News & Highlights
---
Any deal between the Sabres and Caps would be the same as the Canucks would give, a mid-round draft pick. The Capitals will use this strong draft class to improve their weak prospect pool, so moving McMichael for a pick is something both teams could benefit from.
Toronto Maple Leafs
McMichael is from Ontario, Canada, so if the Toronto Maple Leafs decided to make some big changes this upcoming offseason, they could end up moving some big names and wanting a hometown boy in return. This one is a bit of a stretch, but if the Leafs are unable to make a deep run and they decide to retool their team, they have some assets worth plenty of value.
One name that they could trade is William Nylander, and it makes sense for the Capitals to bring in the son of former Capital Michael Nylander. McMichael isn't the only asset that would be going back to the Leafs in return, but it wouldn't be surprising if he was one of the main pieces they asked for in a package.
Any of these teams could make a move for McMichael and it would make sense for all of them. I think it's smart the Caps start moving out players they won't be utilizing while they still have some value. While I was a big fan of his before, I just don't think McMichael works in the Caps system, and I'd love to see him get a fresh start somewhere else.