Connor Brown and the Washington Capitals got extremely unlucky as he was injured for the season in his fourth game. The team acquired him in a trade from the Ottawa Senators and Brown was set to be a key contributor in the top nine. Instead, the Capitals had to dip into their depth and other players to help provide secondary scoring. Most didn't step up to the challenge.
Brown was in his final year of his contract and is set to become an unrestricted free agent. Assuming the Capitals are going to be healthy to start the season, there isn't much room or cap space to keep the winger around. The likely scenario is he hits free agency and signs somewhere else. As he best fits in on the wing on the second or third line, we are going to identify destinations that need that area of their lineup bolstered for a fair price with a player who has great work ethic.
Nashville Predators
The Nashville Predators are going through a transitional phase, but with some of the very talented players they have, I don't expect a rebuild to be in order. Barry Trotz is taking over as general manager and will try to shape the team a bit differently. David Poile is leaving him with the building blocks to do so. They have a core and cap space to work with. What should be focused on in the offseason is adding a solid supporting cast.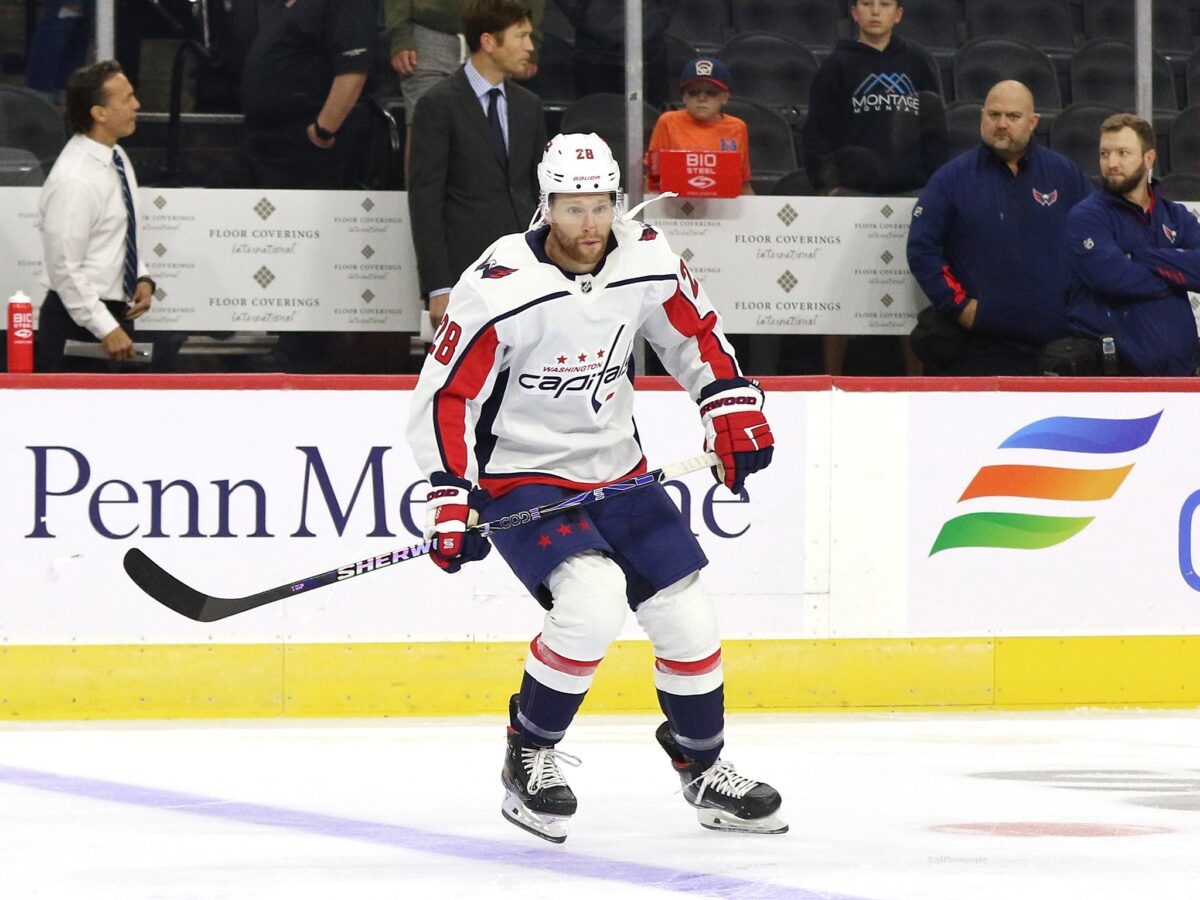 Due to all of the key injuries last season for the Predators, a number of young players were given great opportunities to play high up in the lineup. This should be very beneficial to the future as it gives young players the confidence that is difficult to find coming in and playing fourth-line minutes. While middle-six players like Philip Tomasino, Luke Evangelista, Yakov Trenin, and Egor Afanasyev should be in the mix for spots, the forward group needs another established player with experience. In adding Brown, Trenin is the most clear choice to be bumped to the fourth line. He wasn't as productive as the rest and his ceiling isn't as high.
Calgary Flames
The Calgary Flames will have a number of middle-six wingers on their radar entering this offseason as scoring from that area of the lineup was a big piece that was missing from this year's team. After making the switch over to the Ottawa Senators from the Toronto Maple Leafs, Brown elevated his game and was utilized in a bigger role. He scored 47 goals and 117 points in 191 games, a 0.62 points-per-game pace. He plays in all situations and played a lot, averaging 19:33 of ice time per game during his tenure in Ottawa.
Related: Flames: 3 Likely Free Agent Destinations for Milan Lucic
---
Latest News & Highlights
---
Not only will the solid offensive production benefit the Flames, he can play up and down the lineup. This aspect is key since Calgary was constantly switching up their forward lines in 2022-23 to find the right formula. He can help a below-average power play and even add to the solid penalty kill. In his last two full seasons, Brown has received votes for the Selke Trophy and Lady Byng Trophy, proving how effective he can be all over the ice without hurting his team. The Flames need someone who works like Brown does and won't cost a whole lot.
Pittsburgh Penguins
The Pittsburgh Penguins are likely parting ways with a number of free agent forwards, meaning there's cap space and room to add. Jason Zucker is the player that's worth noting as he held a top-six spot and doesn't have a contract. His spot will likely need filling as well as someone to boost the third line. If Brown is an offseason target, he could help out in either of those ways.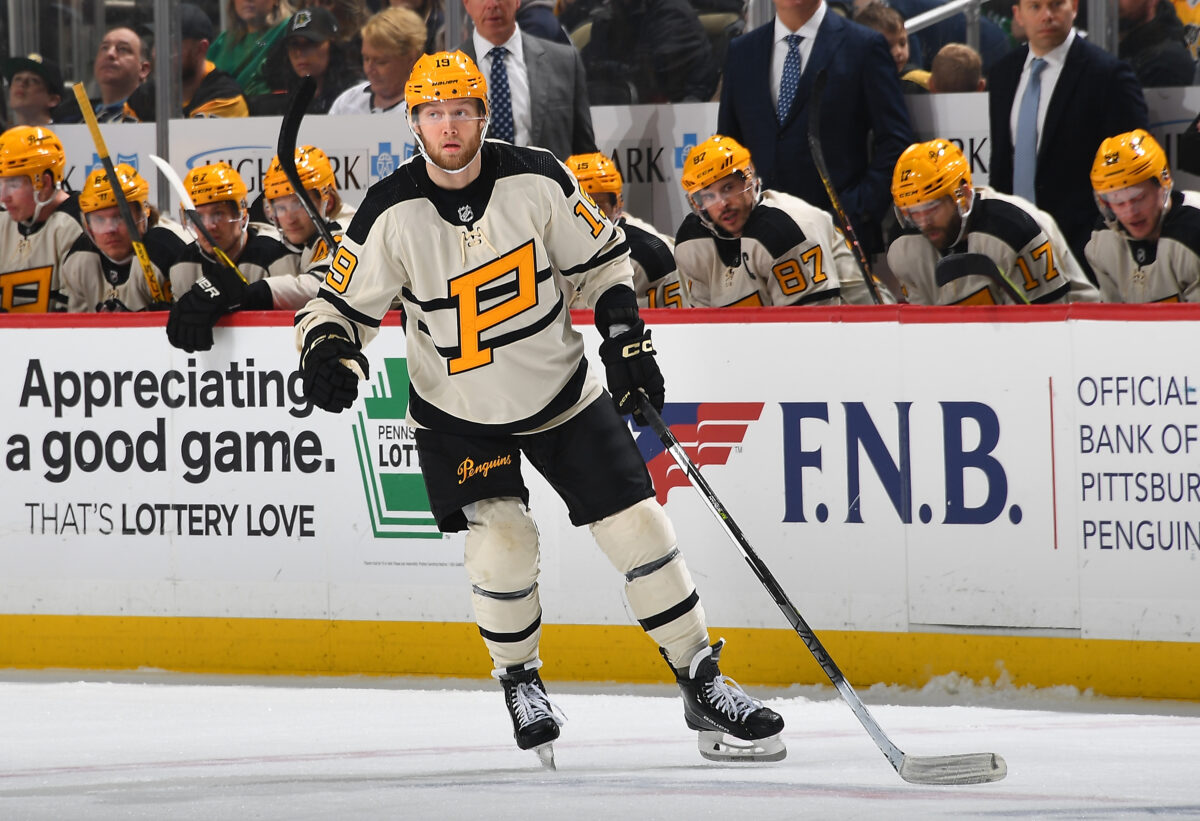 While the Penguins have Mikael Granlund, they might also look to move him. I don't trust both Drew O'Connor and Alex Nylander on the third line wings as they're inexperienced and haven't shown enough. Brown is someone who might not be able to get a seven-year deal, so if he's only going to be able to sign for 2-4 years, it fits the Penguins' timeline to compete and adds a consistent all-around productive player into the mix.
The hope is that Brown will be able to come back and play at the same level he did before his ACL injury. Whether he gets a short-term deal or signs for a few extra years, he will benefit whichever team lands him in free agency.
---
---