In today's NHL rumors rundown, offseason changes are likely coming for the Toronto Maple Leafs. That said, how much change should be expected after the team finally won a playoff round? Meanwhile, can the New Jersey Devils sign both of their big-ticket RFAs? Finally, what led Keith Jones to take the job in Philadelphia?
Rumored Maple Leafs Offseason Changes
You don't have to look very far to find a media outlet or a scribe talking about what potentially comes next for the Maple Leafs, but as ESPN.com's Kristen Shilton often does, she took a look at offseason expectations for an eliminated playoff team. For the Maple Leafs, she expects this offseason will be a doozy.
---
---
She notes that general manager Kyle Dubas is on an expiring contract and that will be team president Brendan Shanahan's first priority. Did Dubas earn another contract? If he did, does he even want to come back after another deflating season? If an extension is offered, how long is it and can Dubas do better elsewhere? These two men built this team together, but who takes the blame, if anyone? Shilton writes, "If Dubas' future isn't in Toronto, then the search begins in earnest for who will replace him — and that will open the door to even more change for the Leafs."
---
Latest News & Highlights
---
Key free agents will be the next priority for whoever is left responsible for building next season's team. Alex Kerfoot, David Kampf, Ryan O'Reilly, and Michael Bunting, along with RFA goaltender Ilya Samsonov, will either be offered a new deal or leave/be traded.
Related: Maple Leafs Expected To Conduct Major Off-Season Autopsy
Finally, how much say do the star players have in these decisions? It seems silly to say that someone like Auston Matthews would have a seat at the table when it comes to players, coaching, and management, but he does, in a manner of speaking. The Leafs can talk to him about an extension on July 1 and they need to finalize his situation. Either get him signed to a long-term deal or move him before he can exercise his no-trade clause and walk himself out of Toronto for nothing. Management will have to see what he wants in order to ensure he's happy committing long-term.
Can the Devils Sign Both Meier and Bratt?
Shayna Goldman of The Athletic took a look at offseason questions for the New Jersey Devils and among the biggest was whether the team could sign both Timo Meier and Jesper Bratt to long-term extensions, while still having the money need to round out the roster. She noted if they can't get a deal done for one of them, they'll need to find their replacement.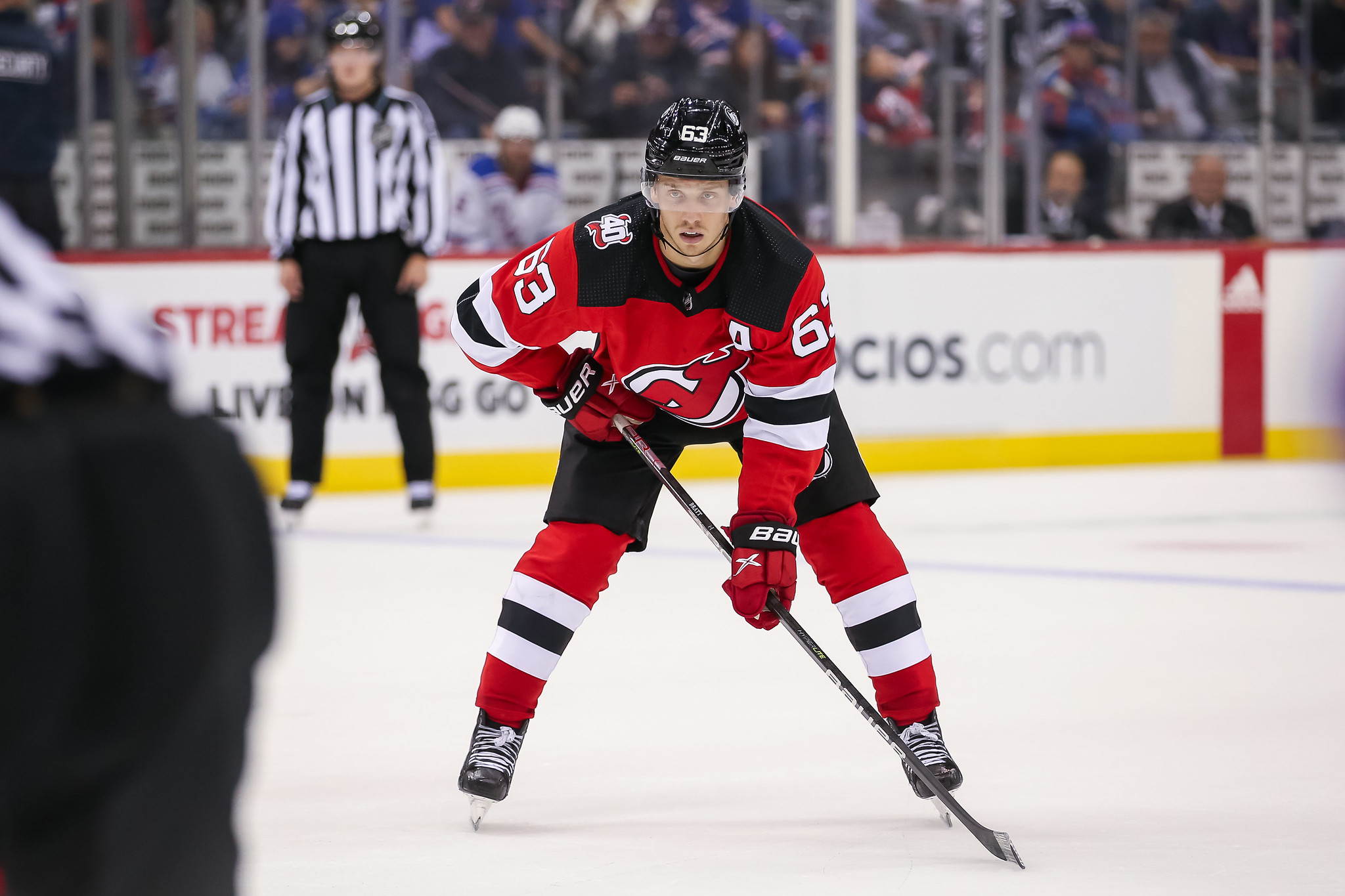 She writes:
Neither top-six winger really popped on the scoresheet despite his efforts this postseason, but Meier was one of the primary shot and scoring chance contributors on the team while Bratt was making offense with his puck movement. The goal is likely to extend both Bratt and Meier long term, then balance the books around them (if not, it then shifts to replacing whoever departs because the team still needs that high-end skill that both bring).

source – 'The Devils' season is over, but their window of contention is just beginning' – Shayna Goldman – The Athletic – 05/11/2023
She also notes that if the Devils sign both players and ink Ryan Graves to a new deal, they'll have to use entry-level contracts to round out the roster.
In other Devils news, as per Kristy Flannery of The Hockey News: "Dougie Hamilton shared he hurt his wrist "pretty bad" towards the end of the Rangers series. Said they are in the process of seeing if surgery is required."
Jones Says He's In Philadephia to Support Briere
The Philadelphia Flyers held a press conference to introduce and discuss the management trio of Keith Jones (President), Daniel Briere (GM), and John Tortorella (Coach). It was said that all three will work collaboratively to build and reshape the Flyers' roster.
Jones spoke on NHL Network after the announcement and he said it took him about 10 seconds to say yes after he was asked about taking the job. Jones said "I'm so happy that it's the Flyers. It's the only job that I ever would've considered." He noted during the presser that his job was to be there and support Briere in any way he can. He'll offer advice when asked, but Briere is the person responsible for building the team and making the hockey decisions.