The Washington Capitals made their first big move of 2023 on Thursday (Feb. 23), sending Dmitry Orlov and Garnet Hathaway to the Boston Bruins in exchange for Craig Smith, a 2023 first-round pick, a 2025 second-round pick, and a 2024 third-round pick. The Capitals retained 50 percent of Orlov's contract while the Minnesota Wild stepped in and retained 25 percent and took the Bruins' 2023 fifth-round pick in return.
This deal may make the future seem unclear, but the team is going to remain competitive. The assets they brought in will likely be used in another trade as they look to bolster their roster in an effort to make a run for their second Stanley Cup in franchise history. The team seems to have the mindset that they can change a couple of things and be a dangerous contender this season, so I wouldn't be shocked to see another move from the Caps during or before the deadline.
Orlov, Hathaway as Pending UFAs Are Moved
Both players the Capitals moved in this deal were pending unrestricted free agents (UFA) and the team likely didn't see a possibility where they could get either of them re-signed at a reasonable price. Orlov has scored three goals and added 16 assists for 19 points through 43 games this season while Hathaway has nine goals and seven assists for 16 points through 59 games. They both have been huge parts of the team for the last few seasons, but it was time for both sides to move on.
Related: Capitals 2022-23 Trade Targets: Dmitry Kulikov
---
Latest News & Highlights
---
Orlov had a $5.1 million cap hit with the Capitals and was likely looking for a pay raise on his next deal, which the team could not match. Hathaway had a $1.5 million cap hit, which is great value for a depth player like him, but for someone that was also likely looking for a pay raise, it didn't make sense for the Capitals to give him more money when they have better options in their system and seem to be moving towards a rebuild over the next few seasons.
Capitals Bring In Struggling Smith, Add Draft Capital
Smith is on pace to have the worst season of his career, so it will be beneficial to give him a fresh start somewhere else so he can play more minutes and find his game without as much pressure on him. Through 42 games this season, Smith has scored four goals and added six assists for 10 points. He is coming off of a 16-goal, 20-assist performance last season and had higher expectations entering 2022-23 as the Bruins were heavy Stanley Cup favorites and he was looked at to be a big part of their center depth.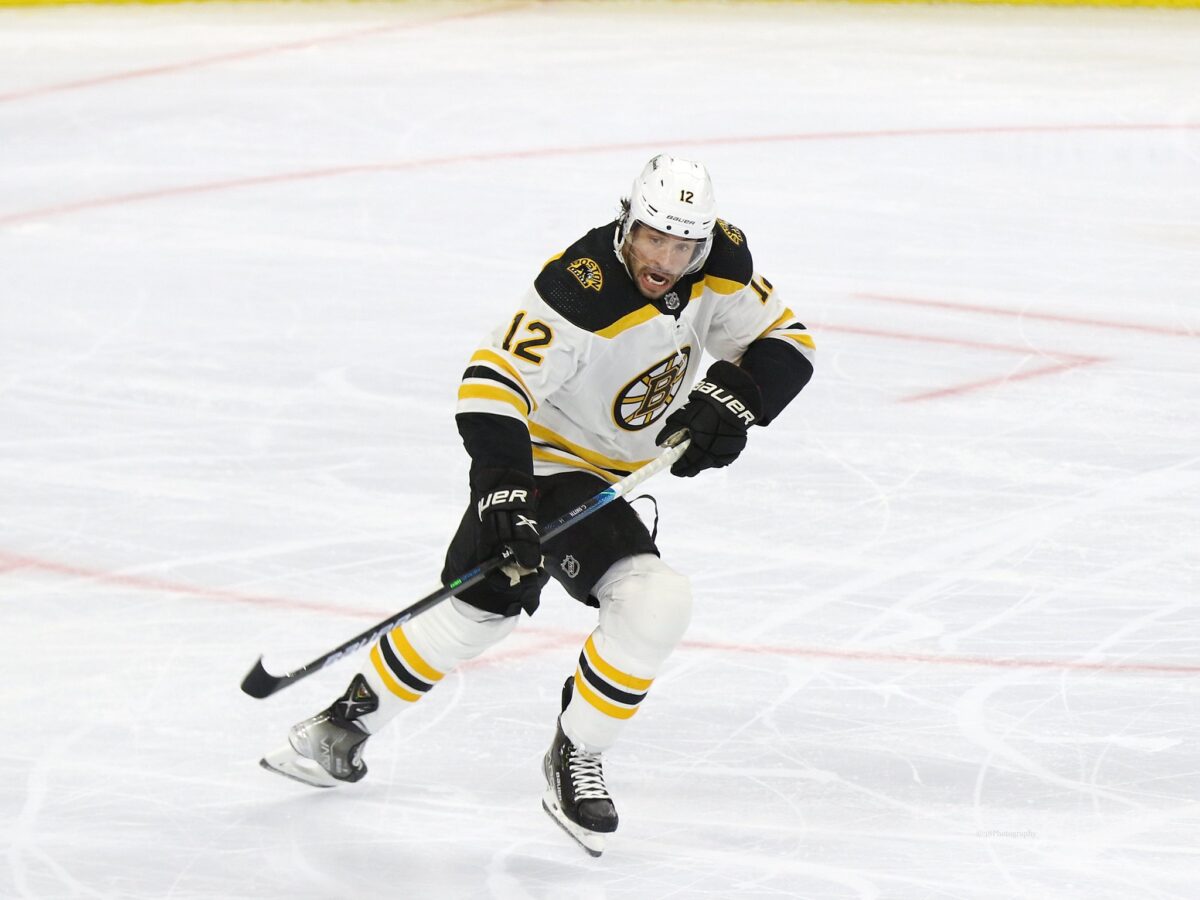 Smith has been unable to meet those high expectations on a stacked Bruins team that hasn't disappointed with their regular-season performance so far. It was clear he was on the outside looking in, as he became a healthy scratch quite often and found himself struggling to earn a full-time spot in the lineup. A new start with the Capitals could be just what he needs in order to revamp his career, and he could become a solid piece for the team. He is a pending UFA but if the fit is right, he may re-sign for a cheaper price in the offseason.
The Capitals also brought in three draft picks, which are all in different years and different rounds. The 2023 first-round selection they received is a win in itself even if it's a late pick. This year's draft class looks like it could be one of the best the world has ever seen, so stacking up on first-round picks is going to help the team's future if they decide to keep them. The 2025 second and 2024 third-round picks are also valuable in the sense that the organization has a weaker prospect pool, and this could strengthen it.
What Does This Mean for the Future?
Both players the Capitals traded were pending UFAs, so before anyone panics and wonders why the team is selling, they aren't. My best guess is both players priced themselves out of Washington and the Capitals did the next best thing by grabbing as many assets as they could before they lost them in the offseason.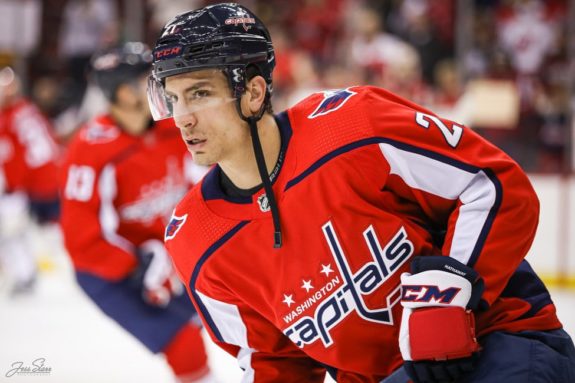 The Capitals are staying competitive in the tough Metropolitan Division, so this move either means the team is using the assets they brought in to acquire a better player or they believe they have enough in their own system to make a strong run this season, and they'll make a move when the season is over. I can see the Capitals targeting Arizona Coyotes defenseman Jakob Chychrun, which would be an improvement on their blue line and could improve their odds going into the playoffs.
I think the Capitals are still doing their best to make the playoffs this season. I didn't like this trade at first glance but after analyzing it a bit more, it makes sense for them. Smith is also a pending UFA that the team can afford to lose if he doesn't fit their system, and adding draft capital as they stay competitive is always a good thing. As I said, this move will likely give the team the assets they need to strengthen their roster heading down the stretch into the playoffs.
---
---