If the Edmonton Oilers want a strong shot at making a deep run in the playoffs this season, they need to improve on the back end. While they have some solid pieces and are set up well for the future, it's now time to focus on winning before their window closes and they enter another rebuild. If the team wants to make a small adjustment and just add a small piece to the puzzle, Nick Jensen from the Washington Capitals could be a solid option.
The Caps have seemingly made it known they are willing to part with players for the right price as seen with the Dmitry Orlov and Garnet Hathaway trade, so in this article, I will discuss the potential acquisition of Jensen and why it would benefit the Oilers for a playoff run.
Who Is Nick Jensen and How Does He Benefit the Oilers?
Jensen is a 32-year-old, right-shot defenseman from St. Paul, Minnesota, currently playing for the Capitals. He was drafted in the fifth round of the 2009 NHL Entry Draft by the Detroit Red Wings at 150th overall. He is in his seventh season in the NHL and has played a total of 467 games in that span. In those games, he has scored 15 goals and added 98 assists for 113 points, which comes out to a 0.24 points-per-game average.
Related: Oilers 2022-23 Trade Targets: MacKenzie Weegar
---
Latest News & Highlights
---
This season with the Capitals, he has scored two goals and added 20 assists for 22 points through 60 games, which is a career high in points for him. He is projected to reach 30 points in a full 82-game season.
Jensen spent his junior career in both the United States Hockey League (USHL) with the Green Bay Gamblers, as well as St. Cloud State University in the NCAA. Over two seasons with the Gamblers, he scored 11 goals and added 38 assists for 49 points in 105 games. In three seasons with St. Cloud, he scored 15 goals and added 71 assists for 86 points through 118 games and was given the honor of being an alternate captain during his final year with the club during the 2012-13 season.
He spent time in the Red Wings' minor league system before getting his first taste of NHL action during the 2016-17 season, but didn't played his first full season until 2017-18.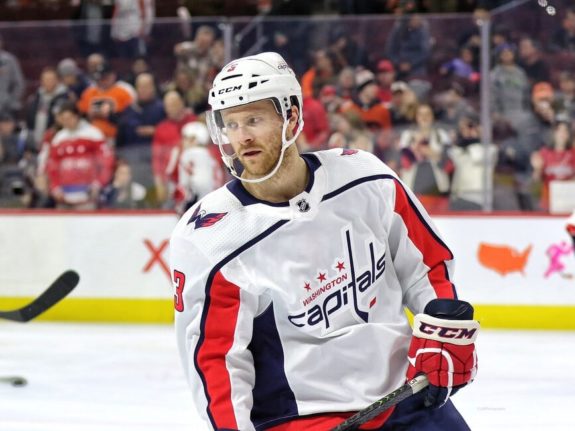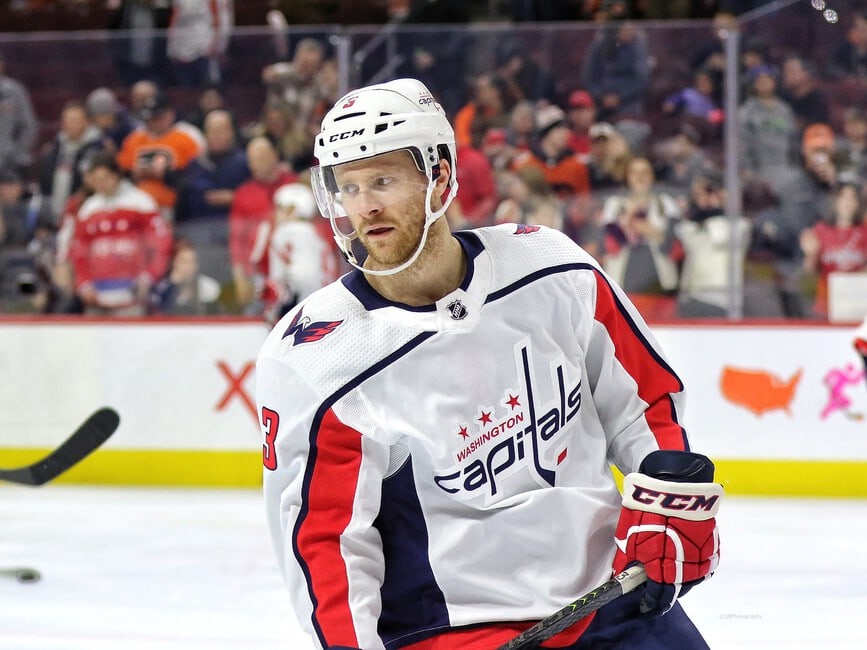 Jensen has built himself a reputation as a playmaking, two-way defenseman. His knack for carrying the puck out of the zone instead of dumping it off the glass and out every chance he gets has to be attractive to the Oilers, who have been in search of a puck-moving defender.
While he isn't the first person anyone thinks of when they mention offense, he has shown an ability to play at both ends of the ice with confidence no matter what level he plays at. He showed at the junior level that he could play well at both ends of the ice, and that play was able to transfer over to the pro level.
You may also like:
The Oilers could benefit from his veteran presence as well, as the team right now is quite young. Having a guy like Jensen bring some extra leadership into the room wouldn't hurt either, and would likely have its benefits coming down the stretch for playoffs.
What Would It Cost the Oilers?
Jensen is a pending unrestricted free agent (UFA) with a very affordable cap hit of $2.5 million. While the Capitals may be in search of extra draft picks in an attempt to use them in a separate trade elsewhere, the Oilers shouldn't have to give that much up for a veteran blueliner that will likely slot into the third pairing, and stay there for the remainder of the season.
I think a trade sees the Oilers acquiring Jensen in exchange for Jesse Puljujarvi, Raphael Lavoie, and a third-round pick. He isn't an insanely valuable player, but the Oilers need to pay up so the money works for both sides. This trade allows that to happen with both teams getting what they need in return. Puljujarvi has struggled with the Oilers this season so giving him a fresh start benefits his career while they also bring in a prospect and a draft pick, both of which could provide decent trade value if they choose to move them.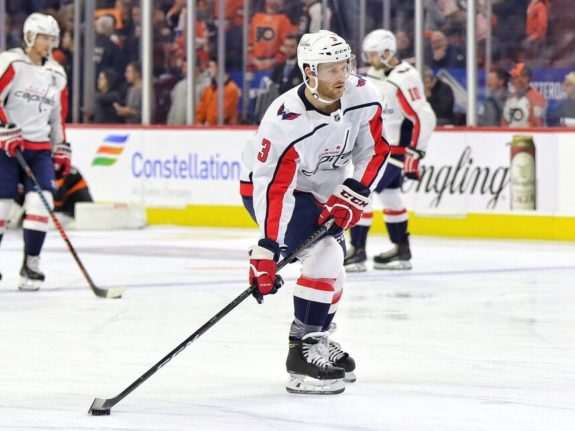 I think this is the move the team should make. It's not a hefty price tag and considering the history between Ken Holland and Jensen, who were together in Detroit, it may even work out that he re-signs at a decent price for next season and beyond. If the team isn't looking to spend a lot at the deadline, I'd be all over this deal.
---
---