The Washington Capitals are firing on all cylinders. Now halfway through the abbreviated 2020-21 season, their current seven-game winning streak has lifted them near the top of the league standings. The absences of Tom Wilson and Lars Eller have not been a problem; everyone is pulling their weight, similarly to when the team was severely undermanned early on in the season. But with Wilson's suspension now over and Eller getting healthier, Peter Laviolette will have to decide who the odd man out will be once they're good to go. These are the players on the chopping block, from least to most likely.
Carl Hagelin & Garnet Hathaway
The Hagelin, Hathaway, and Nic Dowd line has been a rock for the Capitals this season. All three of them have played in every single game, and even with total reconfiguration of the lines throughout the campaign, the trio has remained intact. Each one of them is utilized on the penalty kill, and relied upon in high-stress defensive situations as well. They are regarded as, oxymoronically, one of the top fourth lines in the NHL, which is an essential component of postseason success, so breaking them up doesn't make much sense at the moment.
Daniel Sprong
Sprong has been a healthy scratch in 11 of Washington's 29 games, only appearing when lineup regulars have been unfit to play. However, in his limited ice time, his name has consistently appeared on the scoresheet. Only five Capitals have more goals than the Netherlands native, and he has dented the twine three times in his last five games. His 28.6 shooting percentage is third best among NHL forwards with at least 18 games played.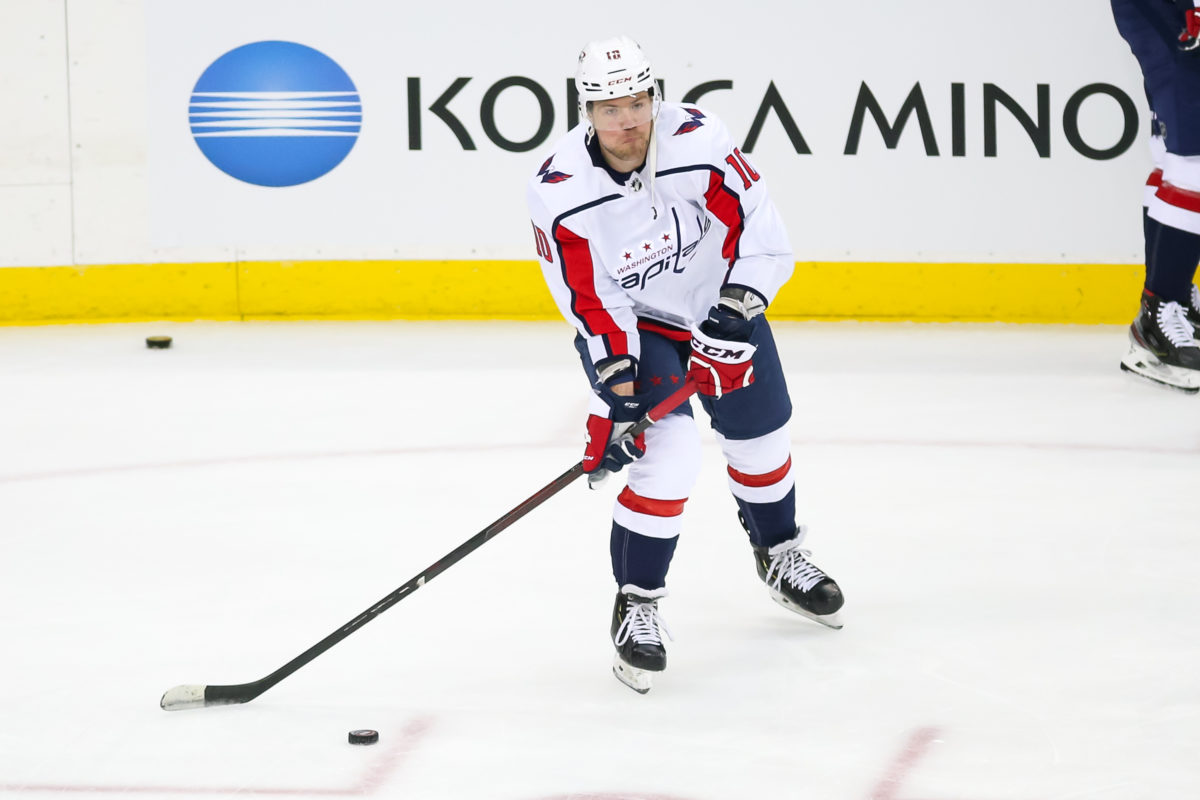 He has fit in seamlessly with Evgeny Kuznetsov and Jakub Vrana, and keeping him there would give the Capitals tremendous depth down the lineup. With the roll that he's on now, he's making it very hard on coach Laviolette to scratch him again.
Richard Panik & Conor Sheary
Laviolette has dressed 11 forwards the past couple games, with Panik and Sheary as the odd pair. This is a sign that these two are on the bottom of the totem pole and have little room for error. Sheary was a healthy scratch twice early in the season, but eventually started racking up some points and earned himself time on the top line for a short span. Panik, on the other hand, has struggled to find offensive success despite appearing in every game. His three goals are tied for fewest among forwards, and his minus-4 is tied for third worst on the team.
Sprong, Sheary, and Panik are all very similar players. They don't see a lot of special teams time, and there are certainly other forwards that the coaches would rather have out there in defensive situations. They each have offensive upside with their production typically coming in waves. Sheary had a span of three goals in five games in February, but has only scored once since. Sprong is currently in the midst of a hot streak, which could have bought him more time in the lineup. Due to Panik's lack of production, he could draw the short straw once the Capitals get their full roster back.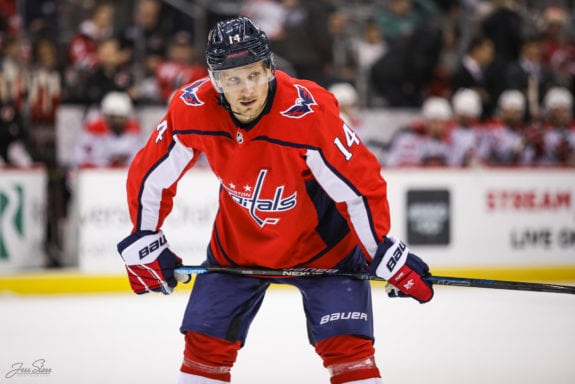 It is not a death sentence for whoever Laviolette decides to scratch when the time comes. The players in question will be under a microscope down the road, and the odd man out will be waiting eagerly for his chance to get back in. It is certainly not a bad problem for the Capitals to have.
---
---