Here's saying that, as much as Zdeno Chara interests me as a player and a person, I believe the Toronto Maple Leafs are simply unlikely to sign the tall, aging polyglot (he speaks seven different languages fluently). It simply isn't going to happen.
Why Zdeno Chara Interests Me
There isn't a lot about the big guy that doesn't interest me. Chara's one of those people that an old academic like myself would love to spend an afternoon with over coffee talking about many things, even perhaps touching on hockey – also, perhaps not. From listening to a number of his interviews, I'd even think he'd take time to be respectful to my family. Specifically, I loved the way that as the Boston Bruins' captain he didn't allow his team's rookies to be hazed or mistreated under his watch.
Related: Maple Leafs News & Rumors: Chara, Barabanov & Team Leadership
Chara has an Instagram account that's really quite amazing. He's earned a real estate license. He contributes to his community. He's interesting. He's also a highly successful hockey player, although I understand he's not to every Maple Leafs' fans taste because he's likely to play a bit past the rules and seems to get away with penalties just because he's Chara.
Conversation about Chara Just Keeps Popping Up
When Chara's name popped up again this week, of course Maple Leafs' fans might pay attention. It seems general manager Kyle Dubas can't walk past any good-looking car without at least kicking its tires. The Maple Leafs' organization always listens to a deal and when an attractive player comes available, Dubas always is linked to that conversation.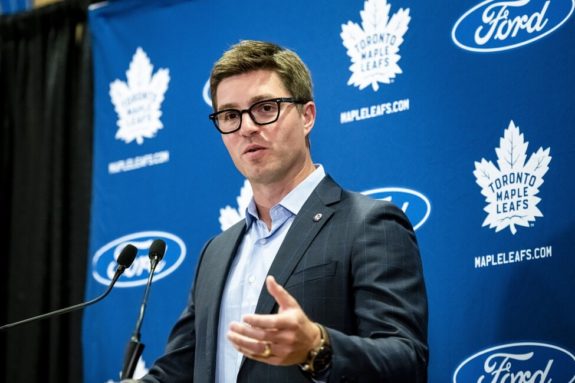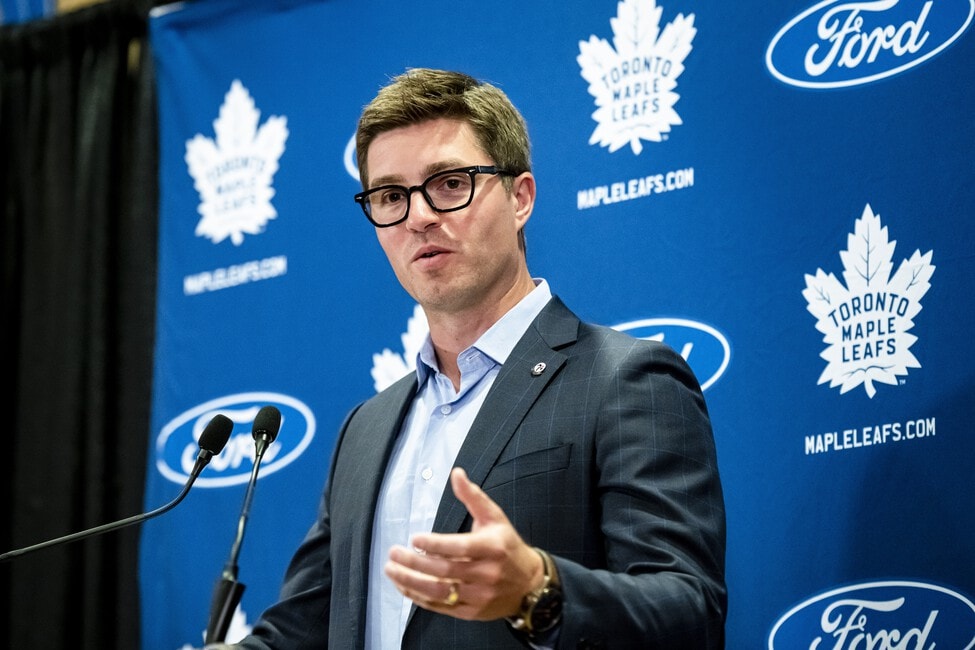 This time, that Dubas hasn't denied Chara speculation probably only means he hasn't seen fit to do so. Perhaps the Maple Leafs are looking; however, I think this time the good-looking car is parked across the street.
This week's episode of the Chronicles of Chara started when Sportsnet's Luke Fox was interviewed on Sportsnet 590 radio and asked directly whether Maple Leafs' general manager Dubas, although his organization has little salary-cap space left, would – at least – call about the unrestricted free agent defenseman.
Insofar as he could, Fox dispelled those rumors although wisely leaving the door open a crack because, well, who knows? He noted: "Yeah, I mean that is your (Dubas') job, you explore everything." But Fox also noted that he, "would be surprised if Chara ends up in a Maple Leaf uniform, put it that way, but you make every call you need to make."
Related: Bobby Orr's Flying Goal
Fox's answer makes perfect sense. Whether Dubas' offseason moves prove successful or not will take an entire season of NHL hockey (both regular-season and playoff hockey) to evaluate. But, like what Dubas did or not, he didn't sit on his hands. He added a number of NHL veterans on low-cost contracts.
I believe Dubas accomplished what he and the organization set out to do and is now anxiously awaiting the beginning of the 2020-21 NHL season. Fox's response to the fan's question that it was Dubas' job to "explore everything" really means "Probably not, but …." It's like my experience working so long in Asia. If the answer to your question is "perhaps," that means "No."
Fox then pointed out two obvious points. First, salary-cap space is an issue for the Maple Leafs: "I just don't know where the cap space would come from."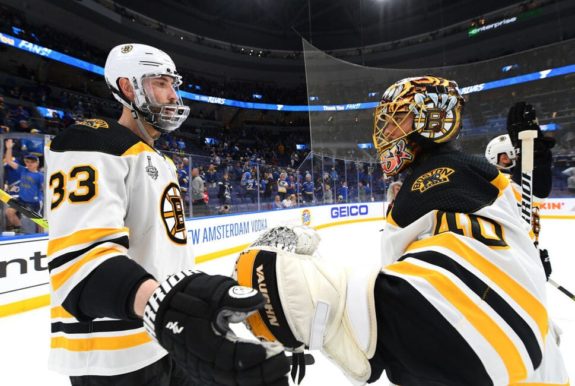 Second, Chara is tied to Boston: "I'm really curious if Chara is kind of Boston or bust at this point … I don't know if he's willing to uproot his family and play for another team."
Even at 43-years-old, Chara Can Still Play
So here Chara sits – actually, he's probably working out – currently. After 14 seasons with the Bruins during his 22-year NHL career, Chara's an unrestricted free agent. Other 43-year-old players have long since retired, but he seems to be considering at least another season of NHL hockey.
If he's considering it, he obviously believes he can still play well enough to help a team. I don't get the impression he's in it for the money. Furthermore, nothing in his recent history suggests he can't compete. During the 2019-20 season, he averaged more than 21 minutes TOI each game.
Related: Riveters' Tatiana Shatalova: From Belarus to the Metro
In addition, he's a fitness freak and tracks every exercise he's ever done – Ever! He's not out of shape. Plus, over 22 NHL seasons, he's gained some craft knowledge about how to successfully play his position. Plus, he's 6-foot-9 and a sleek 250 pounds. In other words, he's hard to get around or even to move out of the way.
Tracking the Chara Conversation
About a month ago, hockey insider Pierre LeBrun reported Chara was making up his mind about what to do about next season. LeBrun believed the Bruins were front-runners for Chara's services but reported that other teams had called to check out the veteran defenseman's interest in moving. LeBrun then noted that Chara would take time before making a decision. 
That fact obviously remains true today. Chara hasn't decided and, as rumor has it, he's waiting for the NHL and the NHLPA to settle what a 2020-21 season might look like. With an NHL Jan. 1, 2021, start a bit "iffy" right now given anger over players' salary deferrals and escrow payments, that decision remains up in the air.
Given the context of COVID-19's impact on play, that left a space for hockey writers and fans to speculate about the possible (not always the probable) happening. On Oct. 16, Howard Berger wrote, "Though it's true the Leafs are looking for a cheaper alternative to Alex Kerfoot ($3.5 million against the cap) as No. 3 center — and Thornton would likely fill the role rather well for one season — I suspect that Chara would have a greater impact on the club. Why? Because he's Zdeno… Chara!"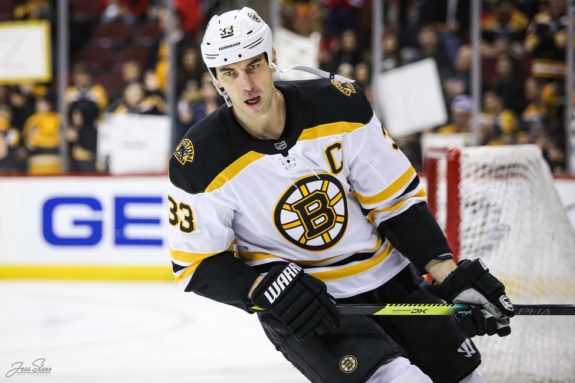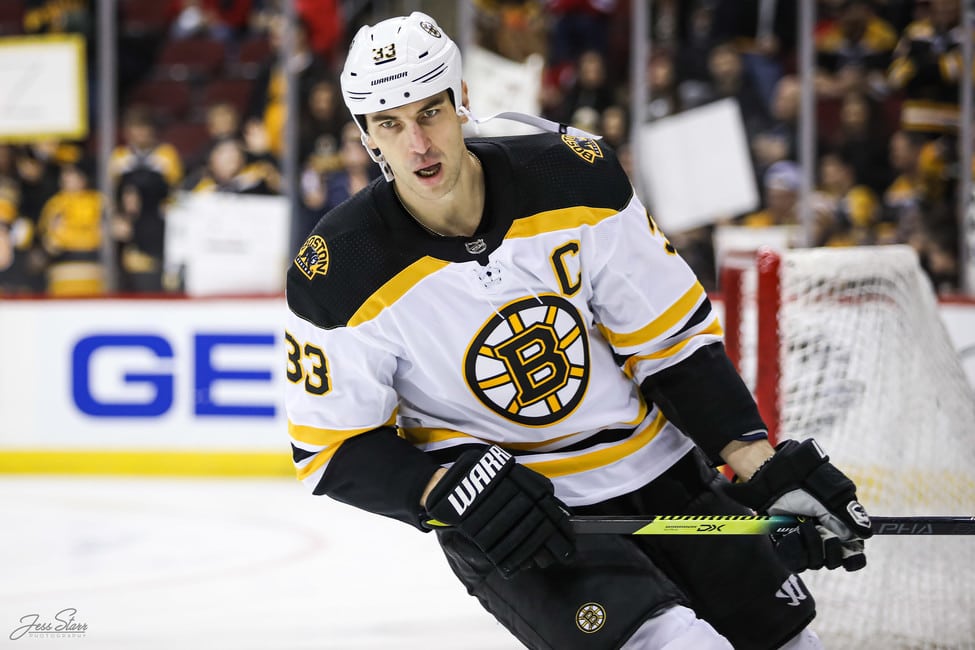 Berger's case was that, although Chara is slower and less effective than he was, he's smart, wide, has a high hockey IQ, safely gobbles up minutes, and has leadership skills any NHL team could use. Berger noted Chara's ability to move the team from the soft defense it's played and offer Maple Leafs minions a healthy dose of confidence.
Perhaps that's all true. Still, not a scrap of evidence links Chara to the Maple Leafs' organization.
I'm Not Alone Writing About Chara Coming to the Maple Leafs
However, interest in Chara abounds. Just this morning, as I was writing this post, Fansided's Reuben Gasee added to the Chara-to-the-Maple Leafs' conversation. He was surprised Chara was still available on the free-agent market and wondered why someone who'd "given his all to the Boston Bruins" wouldn't have been signed by his "long-time team."
Related: Maple Leafs News & Rumors: Chara, Nylander, Matthews & McDavid
Gasee thought it would "be amazing to see Chara play in the blue and white" and agrees with Berger that Chara would add some toughness and a veteran presence.
Still, adding the giant defenseman to the Maple Leafs roster is a non-starter. Although I'm speculating the COVID-19 situation will spur his retirement, if he signs anywhere, it'll be the Bruins. On Oct.22, the Boston Hockey Now's Jimmy Murphy outlined Chara's relationship with the Bruins and with head coach Bruce Cassidy.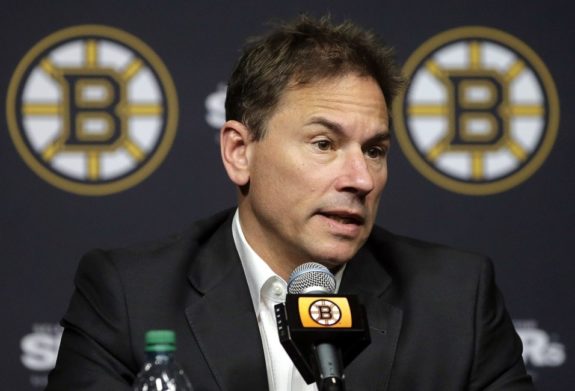 Cassidy loves Chara as a player and even sees him as an "extension of the coaching staff on the ice." Chara's been the Bruins captain since he signed with the team in 2006. I believes Chara values loyalty and, if he plays at all, he'll return to the Bruins.
By the way, who was Bruins' captain before Chara? That player was none other than Joe Thornton who left the Bruins for the Sharks during the 2005–06 season. It's probably wise for me to leave that thought alone.
---
---