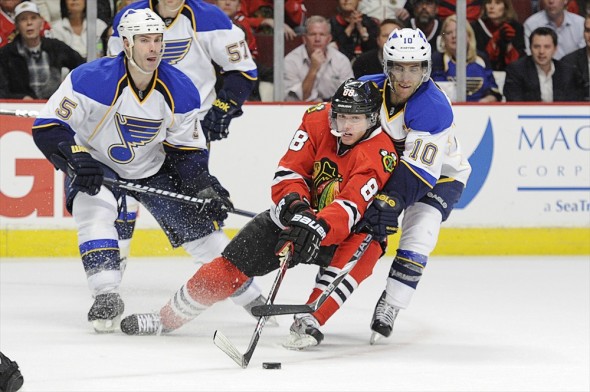 The Chicago Blackhawks have found the road to the NHL Stanley Cup playoffs a little more rocky over the past month. Since beginning the season with a record 24 game unbeaten streak in regulation time and 30 games over two seasons, Chicago is 6-6 in their subsequent 12 games since the streak came to a crashing halt on March 8 in Colorado.
Boasting two potential Hart trophy candidates in Patrick Kane (19-25-44, 5th in league) and super captain Jonathan Toews (18-20-38, 12th in league) the team was stung by injuries to Marian Hossa and Patrick Sharp, the latter going on 4 weeks now on the shelf. Those losses seem to upset the team's chemistry among the forward lines. Granted the Hawks are still scoring, with 44 goals in those 12 games but there is something noticeably different when you watch the team night in and night out.
Goaltending Still An Issue?
The goaltending of Corey Crawford has come under scrutiny lately, as the netminder who was so stellar in the early part of the abbreviated season labored through March with a 2.67 GAA and .902 save percentage. It has been no peaches and cream in April either as seen by his 2.31, .898 numbers across two starts. Backup Ray Emery, so spectacular as well at times, fared no better at 2.35, .895. It all begs the question…Is the Hawks goaltending good enough to get them through the playoffs and into the Stanley Cup final? Ever since Antti Niemi led the organization to glory in 2010 it has been the number one criticism heading into each following year from experts, pundits and bloggers alike.
Hawks Quiet At Trade Deadline
At the trade deadline, there were no talks of Roberto Luongo and only whispers of interest in the New York Islanders Frans Nielsen and Mark Streit. The consensus was the Hawks alleged leak of Nielsen's name into rumors led New York general manager Garth Snow to throw Brandon Saad's name into the grinder the morning of the deadline. Everyone in Chicago and every other state for that matter knew that was never even close to fruition. With Stan Bowman's desire to improve in the faceoff circle, the only acquisition was that of 36 year old veteran center Michal Handzus. The .556 winning percentage on draws that Handzus will bring to the club will be an extremely valuable in addition to his knack for responsible defensive play against the opponent's top lines. Bowman, as quoted below, did not want to mess with chemistry and in all likelihood, figured that getting Hossa and Sharp back from injury is like adding two offensive dynamos anyway.
#Blackhawks GM Stan Bowman: "To make a move just to make a move, we don't believe in that." — Chris Kuc (@ChrisKuc) April 3, 2013
What Lies Ahead
The Blackhawks upcoming schedule to close out the season does not get any easier. After a home and home with the Nashville Predators beginning this afternoon in music city, this is what remains for Chicago to overcome…. On the road at Minnesota, St.Louis, Vancouver, Edmonton and St.Louis and back at United Center for Detroit, Dallas, Nashville, Phoenix and Calgary Some would argue that with the ebbs and flows that a normal NHL season brings, a team is best served experiencing a rough patch before the playoffs hit and that is exactly what we could be seeing here with the Hawks. This is not a team that is in any danger of missing the playoffs obviously so the need to even experience a moment of doubt is not validated with the current roster. If the goaltending holds up, this is a team that will challenge for the silver hardware that all covet the most.
What Could Ground The Hawks
That being said, there are a number of teams that can give the Blackhawks problems come playoff time. As a writer, we are compelled to be as objective as we can with the teams we are assigned to write about, especially if there is a stitch of what I call 'fandom' involved. One only has to take a quick glance at Twitter using the hashtag #hawks to see what I mean. Below is outlined three teams that could stand a reasonable chance of derailing the team's hopes and dreams of a second title in four years.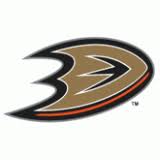 Anaheim Ducks (25-8-5, 2nd in Western Conference) The Ducks are a team that seems to be in spite of itself. Despite a roster that some would say on paper seems underwhelming, they continue to get it done under head coach Bruce Boudreau. In 3 meetings this season, the Ducks have defeated the Hawks twice in regulation and once in a shootout. Anaheim is a team built around speed and that speed at times can cause tons of problems for the Blackhawks defense pairings. When pressured, the Hawks committed tons of turnovers in the 3 games, being outscored 9-5 in the process and outshot 81-80. Yes the games were close and tightly contested, as they all will be in the second season but as they say, 'speed kills'. After a horrible 2011-2012 season, captain Ryan Getzlaf has been at the top of his game with 13-30-43 to lead the club in scoring. The seemingly ageless Teemu Selanne continues to impress everyone in the hockey world and has chipped in with 10 goals of his own. If the Ducks can figure out a way to get more complimentary scoring to their first line, they will be a team to be a very dangerous playoff opponent in a seven game series.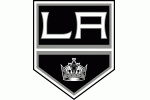 Los Angeles Kings (21-13-3, 5th in the Western Conference) A team that stumbled out of the gate at 5-6-2 have really found their game over the past 24 games and a .667 winning percentage certainly proves that point. One would be impractical to ever write off a defending champion and the Kings showed they still have plenty of 'mojo' left in the tank after their miraculous run to the hardware last season. Chicago has handled Los Angeles in their season series, winning two of three by a combined 12 goals to 9. Captain Dustin Brown loves to crash and bang down low and never shies away from the physical game that sometimes the Hawks have a hard time combating. Anze Kopitar along with Jeff Carter up front make for a very dangerous offensive duo when the Kings find themselves looking for a goal. A series such as this could come down to goaltending, as Jonathan Quick has struggled this season to a 2.54 GAA and miserable .896 save percentage. However, with a Stanley Cup and Conn Smythe trophy under his belt, he could be saving his best for when it counts the most.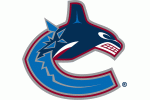 Vancouver Canucks (20-11-6, 3rd in Western Conference) Ah, those pesky Canucks, the team that every fan in Chicago loves to hate. This rivalry has clearly taken over as one of the most passionate in the Western Conference. What is there not to like about the Canucks outside of Chicago that is? They are big and fast with mobile defensemen and excellent goaltending. Sometime in the near future they are bound to get an influx of energy back into their lineup with the return of Ryan Kesler, who has been out most of the season nursing a variety of ailments. With the twin powers Henrik and Daniel Sedin keeping the offense motoring along and the resurgence of Cory Schneider, this team can give the Blackhawks absolute fits. If Alexandre Burrows plays his game and agitates Chicago into undisciplined play, it could turn a series on its proverbial head. The only thing standing in Vancouver's way is locker room drama over the never ending Roberto Luongo saga, which reached a peak when he was not dealt at the trading deadline.
Money doesn't buy happiness. Luongo says he'd trade $64M deal for chance to start somewhere.vancouversun.com/sports/hockey/… … — Iain MacIntyre (@imacVanSun) April 3, 2013
The only move the team had to make was Kesler insurance and a backup center for Sedin. They did just that by acquiring Derek Roy from the Dallas Stars, still an excellent centerman who make them an even more dangerous playoff contender.
The Safe Route (Or Is It?)
Sure it's easy to name the teams currently at the top of the Western Conference standings as the ones who could give Chicago trouble come playoff time. But what if there was that one dark horse? That team that nobody saw coming and goes onto shock a top seed?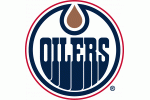 Edmonton Oilers (16-14-7, 9th in Western Conference) The Oilers currently sit outside the playoff picture, hovering on the bubble, 3 points shy of the St.Louis Blues. But make no mistake about it, this is an exciting young team. Nobody, including many experts and pundits, trust the team in goal behind Devan Dubnyk, who despite a .922 save percentage, does not make anyone in and out of Edmonton feel warm and fuzzy about potential playoff success and many even question if the defense can ever hold up to an offensive onslaught. However, this team can score with the best of them. They house a collection of young, offensively gifted dynamos who, if given the chance to escape the rigors of playoff hockey, can light up the scoreboard like nobody's business. As stated prior, the Hawks seem to struggle with speed and this team is blessed with plenty of it.
With the regular season winding down there are no certainties in the world of sports and that holds true in the National Hockey League.  'Any Given Sunday' is a moniker that is attached to the National Football League, describing the tendency for any one team to beat another regardless of record or standing at any point. I do not think anyone would argue, given what we have seen in years past, that the same moniker can be applied here. The Blackhawks are in great shape, with a playoff spot locked up and Hossa and Sharp returning. To say anything more certainly beyond that point would just be looking for fools gold.