In response to increasing player backlash and fan social media trends, the NHL has decided to adjust the rules surrounding their latest penalty regulations. Once the regular season kicks off, a number of penalties will require players to sit for only 60 seconds, rather than the two-minute standard that was seen during the preseason.
These new, one-minute "sorta" penalties include "non-aggressive" slashes, faceoff violations, failed coaches' challenges and puck-over-glass delay of game calls. Since these actions are not intended to injure opponents, the NHL has deemed that they are not on the same plane as high-sticking, boarding and other potentially dangerous efforts.
Commissioner Comments on Calls
It did not take long for NHL players to start complaining about the new rules — and the enforcement of rules already on the books — that were implemented this preseason. Commissioner Gary Bettman uncharacteristically made a concession to the players and found middle ground where all parties would be happy.
"Since the start of the preseason, I've heard so much whining from the players about these new calls," said Bettman. "To shut them up, I've agreed to shorter penalties so that they only have a minute to be responsible for a game's outcome, rather than two."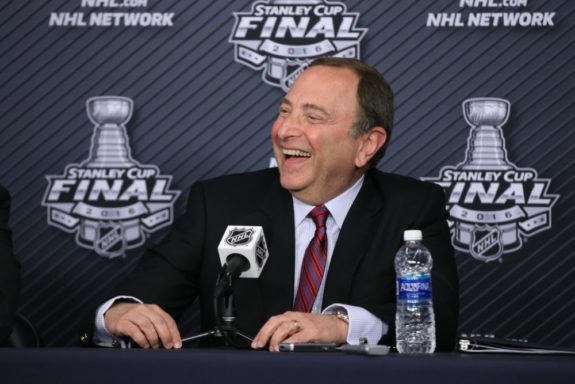 Bettman later added that he had hockey fans in mind when first considering the rule changes.
"Fans want more scoring in the game and that's what I tried to give them with the additional power plays," the Commissioner shared. "If the players hate the fans so much and want to play the game their own way, then they can see whose side the fans will be on during the next CBA negotiations."
The Players' Side
After only a few games, prominent players have already spoken out against the chintzy calls. Regarding the faceoff violation rules, Boston's Patrice Bergeron said, "Hockey is a fast game and they're really slowing it down."
With the one-minute infraction rule, the NHL hopes to speed up the game. The thinking is that if a team only has a power play for 60 seconds, they'll work quicker to try to score. Sometimes, you need to slow down to speed up.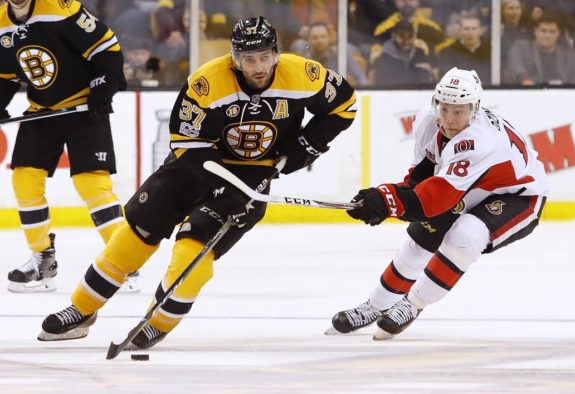 In addition to Bergeron, Henrik Zetterberg of the Detroit Red Wings called the penalties "brutal" and had harsh words for the league's new rationale:
"I haven't played, so I can't really put my own experience on it, but what I've heard and what I've seen makes no sense to me why they do it. It's slowing down the game, it's almost mocking the game."
Having two respected players speak out against the new rules prompted Bettman and the NHL to listen to players' collective bellyaching.
Impact on the Game
Because the infractions now only require players to sit for a minute, referees will continue to make these calls liberally. Though they've already dialed it back following the first wave of complaining, there is no need to deviate further from the original plan.
Now, teams will need to learn how to take advantage of these abbreviated power plays. With only 60 seconds to set up and convert, NHL teams will need to be more aggressive with the man advantage than they have been in recent years. Instead of waiting for the optimal shot, players will likely take more chances and work quickly to get pucks to the net. As such, there will be more chaos and action, which could then turn into more goals – both on the power play and shorthanded.
And with more time being spent on special teams, teams may be more in favor of rostering "specialists" to deploy throughout the game. It would not be surprising to see such a player on the ice for eight minutes of power play or penalty kill time and only two or three minutes at even-strength.
The NHL has even discussed allowing teams to dress 19 skaters, with the additional skater wearing a different-colored helmet — akin to soccer goalies having their own jersey color — to designate their specialist status. In addition, NHL teams would be required to deploy this specialist when pulling the goalie during a delayed penalty call.
*Relax. It's satire.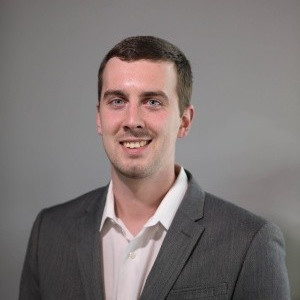 Tony Wolak is based in the Washington D.C. area and covers the Detroit Red Wings for THW. As a former junior and college hockey player, Tony has a unique perspective on Red Wings topics.