After a horrific season, the Colorado Avalanche have started to make a lot of changes. Thus far, all of the changes have been from coaching straight to the top of the organization.
Joe Sacco was fired as head coach and the Avalanche have hired former goalie, and NHL Hall of Famer, Patrick Roy to replace him. Pierre Lacroix stepped aside for Josh Kroenke to take the helm as Team President; and Joe Sakic was established as the new Vice President of Hockey Operations. Now that the front office shuffle has finished, it is time for the Avalanche to make a few moves to help change the on-ice product for the better.
Draft Seth Jones
Yes, Nathan MacKinnon and Jonathan Drouin both had fantastic Memorial Cup Finals games, but that one game has cause far too many people to go absolutely batty about this top pick. How things go from Jones being the clear-cut top pick to it suddenly being such a tough decision all over one game is completely mystifying to me.
Jones has sat on top of the scouting charts for the vast majority of the year, one game where a couple of guys on a much better overall team played absolutely out of their minds shouldn't change that. There is no doubt that both MacKinnon and Drouin are going to be stellar players, but Jones has that in him as well. Not only will Jones be that stellar player, he's going to address one of Colorado's biggest needs.
Much like back in the 2011 Entry Draft, when the Avalanche drafted Gabriel Landeskog, there were many people suggesting that the Avalanche should draft Adam Larsson, because he was the "best player available." Not only was Landeskog the better player available, he also addressed a need for the Avalanche. His addition was more like a free agency signing than a draft pick, as he was already a man playing amongst boys. This is the same situation with Jones.
Buy Out Greg Zanon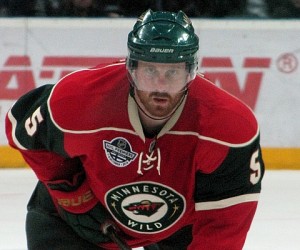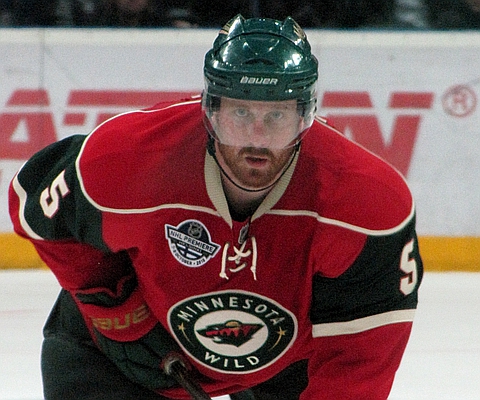 Last season, Greg Zanon showed that his ability in hockey was pretty much set down to two specific things. Blocking shots, and growing an impressive beard.
Easily the worst defenseman on the team, the Avalanche need to either buy out his contract with the amnesty that each team gets this offseason, or send him down in the minors where he belongs. Either way, not having Zanon eating up 19 minutes of ice-time is addition by subtraction.
Hire A Goalie Coach
This is something that Roy addressed during his press conference. When asked if there was going to be a goalie coach on his staff, Roy did not hesitate to answer yes. While Roy is the greatest goalie in the history of the game, he still has the wherewithal to know that, as head coach, working with the goalies is best left to the goalie coach. Might he still chime in with some advice on some topics? I'm sure that wouldn't be unusual by any stretch, but Roy knows his focus needs to be on the team as a whole and will bring in a good goalie coach for the team.
Sign A Scoring Winger That Will Pressure David Jones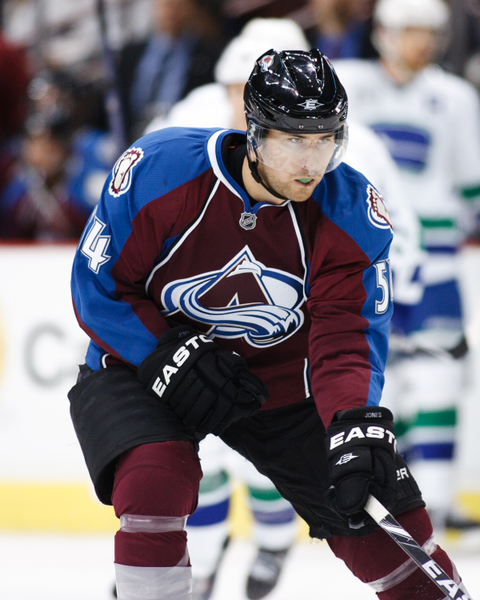 As much as I would love it for the Avalanche to potentially buy out, or otherwise somehow trade, David Jones I'm realistic enough to know that the team has invested too much money for that to happen. Jones will be back for at least the start of this year, but clearly needs motivation.
It's obvious that Jones is a streaky player, but the way he sleepwalked through last season was just disgraceful, especially after signing a $4 million a year contract. Clearly there needs to be something else to motivate him. Perhaps finding a free agent that will take his spot on Paul Stastny's line will do the job.
Still, the cupboard is rather bare in free agency this season, but there could be a few additions that come up when teams have to meet the falling salary cap this year. There is one player in specific I feel might just fit the bill, and might even be productive for the Avalanche in the process. Dany Heatley.
The Wild are in a bad way with the salary cap and are very unlikely to re-sign all their free agents without getting rid of some salary. Heatley makes the most sense because he has only one year left on his contract, so the Wild wouldn't have to deal with paying him forever.
He would likely be glad to get out of the offense-killing system that Minnesota uses, and would also be a huge help to Colorado's offense, especially the power play, with his ability to snipe. He would be well worth an investment.
Clear Up The LogJam At Defense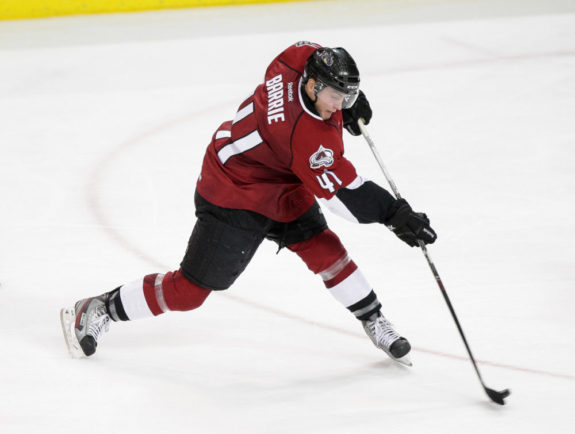 Simply put, the Avalanche have way too many defenseman. Even further, they have way too many mediocre defeseman. It's time to trim some dead weight through whatever means necessary.
Just to give you a picture, these are all the players that either will be, or have the potential to be, on the roster for the Avalanche defense next season: Erik Johnson, Ryan Wilson, Jan Hejda, Shane O'Brien, Matt Hunwick, Greg Zanon, Stefan Elliott, Tyson Barrie, Seth Jones, Duncan Siemens and Sean Sullivan. This is not a pretty picture.
They have one top-pairing player (Johnson), two pretty solid second-pairing player (Hejda, Wilson), and then everybody else. Both Elliott and Barrie have huge potential but a lot of question marks about their defensive abilities. The Avalanche need to get rid of some of these question marks and get a few more proven defenders. Now I'm not expecting any of these guys to get a top-tier defender in return, but a couple together might be able to net a decent second-pairing player.
Whatever happens, helping this defense in some form is incredibly necessary as they were the worst part of the team a year ago.