It has been a long negotiation but in the end, Colorado Avalanche defenseman Nikita Zadorov continued his relationship with the Colorado Avalanche, signing a new two-year deal worth $2.15 million of the Avalanche's salary cap.
The young, Russian defenseman started the season well, and in a recent game against the Boston Bruins, he scored his first goal as an Av with an empty-netter with one second left to play. In this translated interview, originally appearing on the popular Russian website SovSport.ru, Zadorov talked about his first Avalanche goal, his fight with Boston Bruins defenseman Adam McQuaid, and Nail Yakupov.
* You can enjoy the original Sovsport.ru article by Kirill Kvaterman here *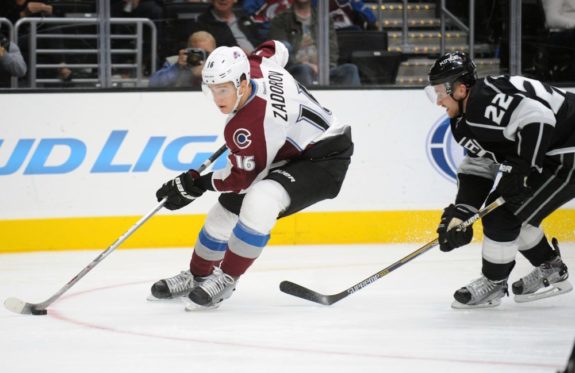 Kirill Kvaterman: Nikita, tell us about the 3-1 win against the Anaheim Ducks.
Nikita Zadorov: Winning is always great. The Ducks have a good team but we fought till the end. The most important thing was to follow the coach's plan for the game. We played well back on defense. We had just one mistake, and they scored a goal. But it was nothing terrible, we had a power play and we scored. Then we had an empty-netter. I'm very happy with the way the team played. I'm so proud of the team. We need to go on playing like that.
First Goal as an Av
KK: You scored the empty-net goal one second before the horn, throwing the puck against the boards. It does require some skills. Maybe you were simply clearing the puck?
NZ: I was lucky. I noticed that the time was running out, and I tried to clear the puck knowing that the Anaheim player wasn't able to get it. And then it went in. Maybe I deserved it, and that's why it went in.
KK: You deserved it the previous game against the Boston Bruins when you fought with Canadian defenseman Adam McQuaid. Before the fight, he had a questionable hit on one of your teammates. What happened?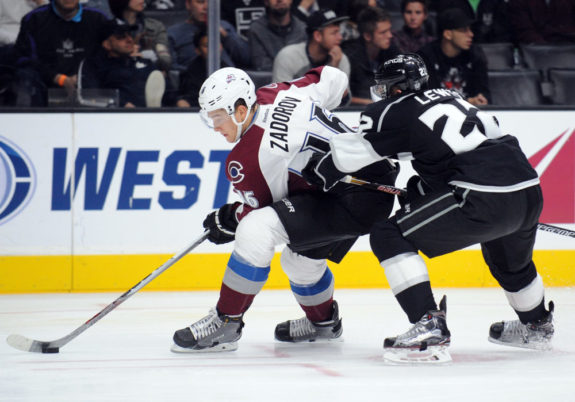 NZ: I think that he had a dirty hit and you can't allow these things to happen just because. I got to him and said: "Want to fight?" And he accepted.
KK: Many like to compare you with Chris Pronger, who scored points and also knew how to use his size.
NZ: Thank you, this is very pleasant.
Nikita Zadorov Enjoying Denver
KK: Before this season you signed with the Avalanche a two-year deal. How do you like the team and the city?
NZ: I love it here. Denver is a great city. We have a good, young team. We'll get better and better with every year. Coaches, staff, the manager, all is great and I like it a lot. I really want to spend my whole career with the Avalanche.
KK: Does having other Russian players help you? Nail Yakupov, for example.
NZ: Yes, of course. It's great to have Nail in Colorado. Maybe other coaches in other teams didn't know how to use him properly. But here he was iced with other good players and it's showing results. Nail is playing great hockey right now. Everyone knows that he's a very gifted player but every forward must also find the right place.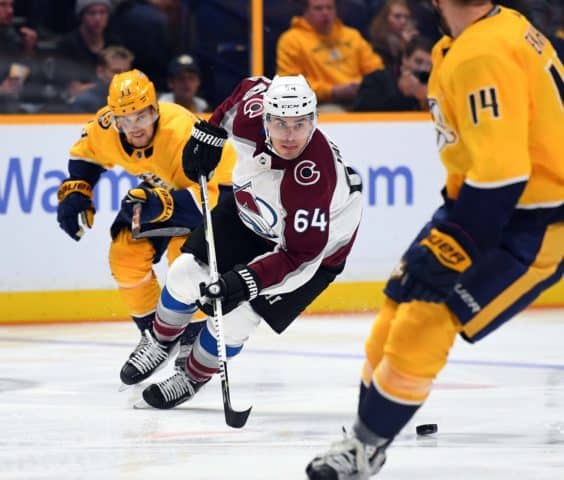 What about Semyon Varlamov? There isn't much to say here. He's one of the top goalies in the world. The most important thing for him was to get healthy again, and now everything is going great for him. You see yourself the way he supports our team.
KK: To end our chat, tell something to our readers in Moscow.
NZ: I really miss my parents, my wife's parents, all my relatives and friends. They write me or call me, and we're talking all the time. I really love my country, especially my beloved city (he was born in Moscow). I really miss all of them and I can't really wait until I get back during the offseason.