The Columbus Blue Jackets have hit the ground running to start the 2017-18 season. After defeating the Winnipeg Jets on Tuesday, the Jackets are 5-1 through six games and have extended their win streak to four games.
Their record would indicate a lot of positives but the Jackets haven't been flawless. Individually, there are a couple players (one specifically) that need to step up their game. As a team, there are areas that need improvement.
Where Is Oliver Bjorkstrand?
The 22-year-old Danish forward has three assists with a plus-4 rating. That's not bad on paper but the expectation is for him to be a goal scorer.Despite having netted only 10 goals in his career, he is recognized as an offensive weapon but doesn't have a goal yet this season.  He might've spent plenty of time this offseason working on his defensive game and that's fine but he also needs to score.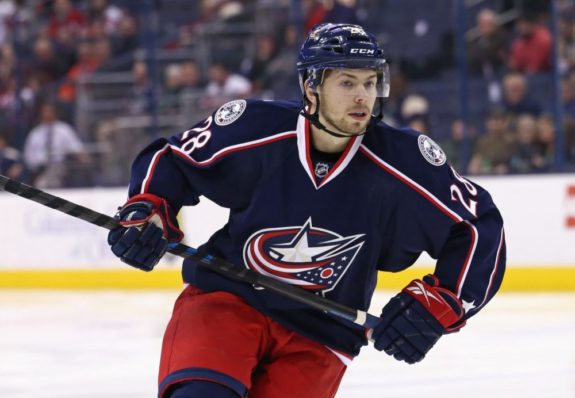 Recall that he made the Jackets team out of camp last season but got off to a slow start. He was sent down to the minors essentially to reboot his game. Eventually, he was recalled and scored six goals on his return. Hopefully, Bjorkstrand will prove that slow starts aren't characteristic of him by lighting the lamp in the next couple of games.
Not So Special Teams
Games can be won or lost because of special teams. It hasn't been the deciding factor yet for the Jackets but by no means are they doing well in that department. The problematic power play ranks 29th in the league at 6.2% and the penalty kill ranks 20th at 78.6%. Obviously, it's early in the season so one or two games can skew percentages. However, those numbers are far from good.
If the team was creating chances on the man advantage, I wouldn't complain too much but there haven't been any consistent zone entries, or puck movement or shots on goal to feel OK about the power play thus far.
The #CBJ power play, 0-for-3 vs #NHLJets, is 1-for-16 and hasn't scored since 1st power play of the season. Surrendered short-hander last nt

— Steve Gorten (@sgorten) October 18, 2017
Penalty killing was something the Jackets did very well last year, finishing in the top ten. They lost William Karlsson to the Las Vegas expansion draft and he was arguably the Jackets' best penalty killer a year ago. His absence may lead to a continued struggle on the PK. However, the Jackets have plenty of players that are terrific in their own end, such as Matt Calvert, Cam Atkinson and Brandon Dubinsky. I would expect the kill percentage to increase over the course of the season.
The Faceoff Woes Continue
It has become a yearly trend that the Blue Jackets struggle in the faceoff circle. It's surprising when the Jackets win the faceoff battle by the end of a game. Columbus ranks dead last in the NHL in team faceoff win percentage (43.5%). That's horrifically bad.
I can't put my finger on why they consistently lose draws. Faceoffs are under-appreciated and undervalued. Like special teams, they can have a direct influence on the outcome of a game and with the new rule this year that disallows timeouts after icings, faceoffs become even more important.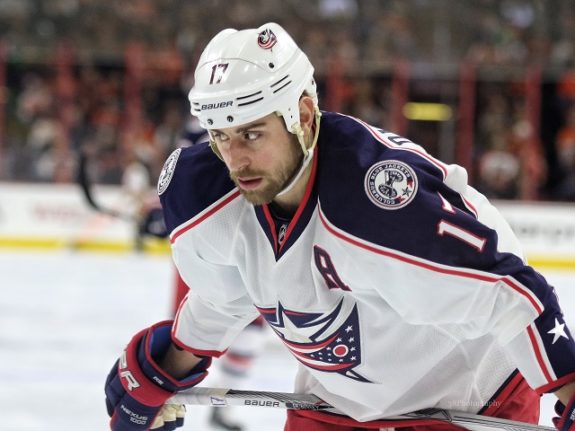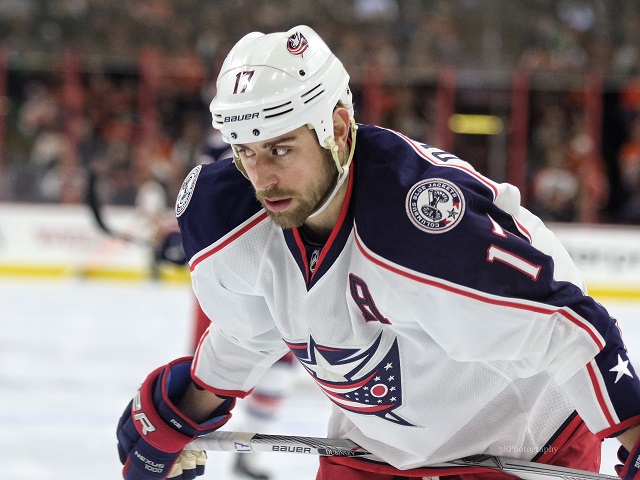 It's pretty remarkable for a team to lead the division in points while sitting in the cellar in any stat category. I've said it before and I'll probably continue to say it: the Jackets desperately need to improve in the faceoff circle. It'll become more crucial as the season goes on, I guarantee it.
Final Thoughts
It's great that the Jackets are picking up these early wins because they don't play the majority of their divisional games until December. In fact, the Jackets only face two different Metropolitan opponents – NY Rangers and Carolina Hurricanes twice each – from now until December 2nd. This means that the Washington Capitals, Pittsburgh Penguins and Philadelphia Flyers are all off the schedule until then. Division games are always more important so compiling early victories before getting into the meat of the season is beneficial in the long run.
If the Jackets can clean up these messy areas of their game, they could maintain their status as an elite team. It's tough to be perfect but the Jackets can be better. That's a scary thought for a team that has won five of six games to start the year. They'll try to keep it rolling on Thursday night with a tough test against the Tampa Bay Lightning, a team that has also been red hot. It'll be a great challenge for the Blue Jackets to stretch out their win streak a little further.
(All stats courtesy of NHL.com)