This season, The Hockey Writers will have a recurring "Three Takeaways" feature after every Columbus Blue Jackets matchup, meant to serve as postgame quick hits.
1) Korpisalo's Renewed Confidence
The normally cool, calm and collected Joonas Korpisalo forfeited an uncharacteristic five goals to the Chicago Blackhawks on Oct. 7.
However, it looked like those were simply first-game jitters for the 23-year-old goaltender, who is expected to take on more of Sergei Bobrovsky's workload. His performance on Tuesday against the Winnipeg Jets backed up the Blue Jackets' 5-2 road win.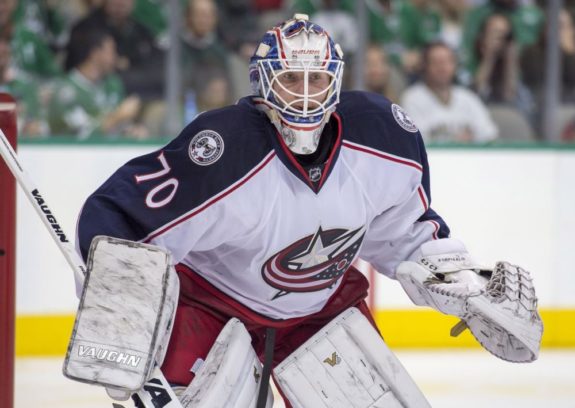 Blue Jackets head coach John Tortorella confirmed that in his post-game press conference.
"To me, the biggest positive is that [Korpisalo] played well," Tortorella said on the Fox Sports Ohio post-game broadcast. "He has always been impressive to me … he doesn't let things bother him. And we're going to use him. When you use your back-up [goaltender], you're not using him just to rest your top goalie. You need to get points in this league with your back-up."
After Tuesday night's win, Korpisalo said that the Blue Jackets scoring so many goals allowed him to trust his teammates and gave him more confidence to perform better in his own role. It sure showed, and as Tortorella said, the team will need him to remain confident and come up big when they need him throughout the season because they do not want Bobrovsky to play another 63-game regular season.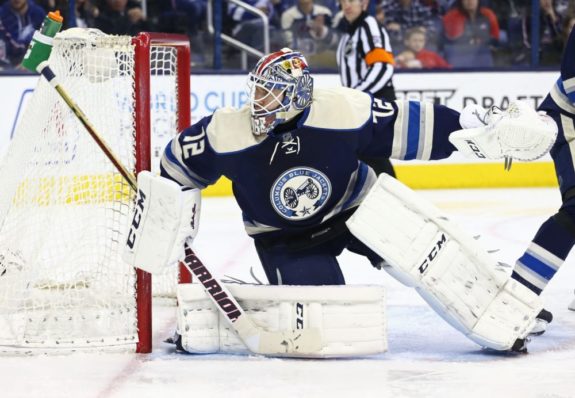 Related: Sweden's NHL Rookie Class of 2017-18
2) Going Streaking
Tuesday night's win marked four victories in a row for the Blue Jackets. It is a historic start for the franchise, which knows how important it is to pick up points no matter what game it is or what point they are at in the season.
With the 5-2 win, the Blue Jackets have scored 13 combined goals in their last three games and have put up five goals against teams three times so far this season. The team is about to start a four-game homestand and hopes to continue their dominating ways.
The 10 points through the first six games (5-1-0) is the most in #CBJ history. Had 9 (4-1-1) to start the 2007-08 season.

— CBJ Public Relations (@BlueJacketsPR) October 18, 2017
Speaking of dominating, several Blue Jackets have streaks of their own. Forward Artemi Panarin extended his point streak to three games (one goal, four assists). Defensive partners Zach Werenski and Seth Jones both extended their point streaks to three games. And, Panarin's linemate Alexander Wennberg's second period assist on Tuesday gave him four points in his last three games.
Several others have built upon strong performances after Saturday's 5-4 overtime win against the Minnesota Wild and hope to carry those forward, too.
Related – Blue Jackets Three Takeaways: Milano, Face-Offs & Ugly Hockey
3) Fast-Paced Hockey
The speed exhibited Tuesday night against the Winnipeg Jets appeared to be more of the Blue Jackets' style instead of the wait-it-out, ugly hockey they have showcased lately. The back-and-forth action closely resembled what the Blue Jackets displayed in their season-opening 5-0 win over the New York Islanders.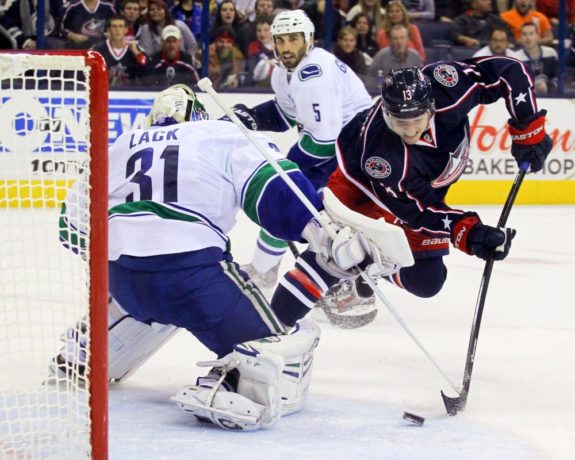 Their speed and end-to-end game are sustainable by the high-energy players and young Blue Jackets. Both times they have played fast, they have outmatched their opponents in a big way. The entire bench feeds off that electricity, and the Blue Jackets proved that with 11 players on the score sheet in Tuesday night's win.
It is also more fun for fans to watch an energetic game, too.
After living in two NHL cities (Orange, CA and Raleigh, NC), Kristyn graduated from Ohio University's E.W. Scripps School of Journalism and worked in the Columbus Blue Jackets' Digital Media department. She currently resides in Columbus and has been an NHL-credentialed reporter since the 2013-14 season.