It's been a busy week for the Windsor Spitfires with two veterans leaving and a third being named to a national event.
Spitfires' general manager Warren Rychel pulled off a deal on Tuesday afternoon. He sent overage forward Hayden McCool to the Oshawa Generals in exchange for a fourth-round pick in 2020.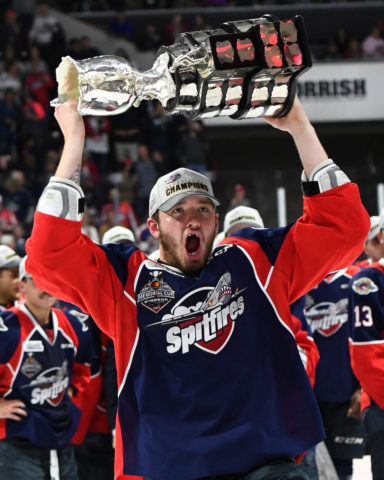 Originally drafted by sixth overall by Niagara in the 2013 OHL Draft, the 6'3", 210lb McCool came advertised as a power forward. He could put the puck in the net but protect teammates just as easily.
In November 2014, he became part of a blockbuster trade that saw forward Josh Ho-Sang get dealt to Niagara. In return, Windsor received McCool and second-round picks in 2016, 2018 and 2019.
McCool had 28 points in 47 games for the Spitfires in 2014-15 and another 36 points in 68 game in 2015-16.
However, in 2016-17, his role changed a bit because of the Memorial Cup and he dropped to just 18 points. He was always the big teammate, though, and became a fan favourite.
This season, with the Spitfires having three overage players on their current roster – forwards Aaron Luchuk and Jake Smith, plus defenceman Austin McEneny – McCool was out of a job.
This deal sends him home, though, being born in Oshawa and playing his minor hockey in Clarington. The Generals are expected to contend this season and having a power forward like McCool can only solidify their roster. McCool and the Generals make their only regular-season visit to the WFCU Centre on Dec 2.
Defenceman Retires From Hockey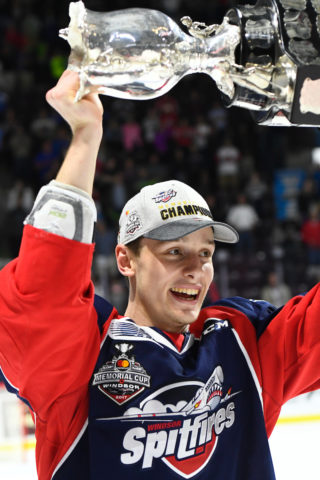 On Wednesday afternoon, a Spitfires' veteran decided he will be hanging up his skates.
Defenceman Tyler Nother, 19, announced that he is leaving the game of hockey due to a head injury. He suffered the injury during a preseason game last month in Sarnia.
The 6'4", 200lb Nother was originally drafted by London during the third-round of the 2014 OHL Draft. He came to Windsor, though, in Oct 2015 in exchange for two draft picks.
In 113 games for the Spitfires, Nother racked up 18 points and 76 PIM. He was known for his steady, physical defence, but was expected to see an increased offensive role this season.
Nother Gives Statement
Nother thanked everyone for what they have been able to do for him.
"Following an injury and after medical consultation, it has been determined that I am no longer able to play hockey," Nother said in a press release.
"I have enjoyed my time in the Ontario Hockey League tremendously, especially having the opportunity to raise the Memorial Cup over my head with my teammates back in May."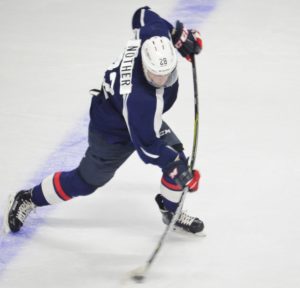 "I would like to thank the Spitfires' ownership group, my billets, management, coaching staff, training, medical and front office staff, and of course my teammates, for all of their support. The entire organization has been nothing but first class and I will miss everyone dearly."
In the same press release, Rychel said "Tyler is a bright kid with lots of ambition. Hockey is just one part of his life. I know this has been a hard decision for him; leaving the game he's loved his whole life. But he's got a lifetime of great things ahead of him."
"As much as we will miss him on and off the ice, he's made peace with the determination, and we fully support he and his family for making it. It's what's best and what feels right for them. You have to respect that."
DiPietro Playing in Canada-Russia Series
Spitfires' goaltender Michael DiPietro is one step closer to heading to Buffalo this winter.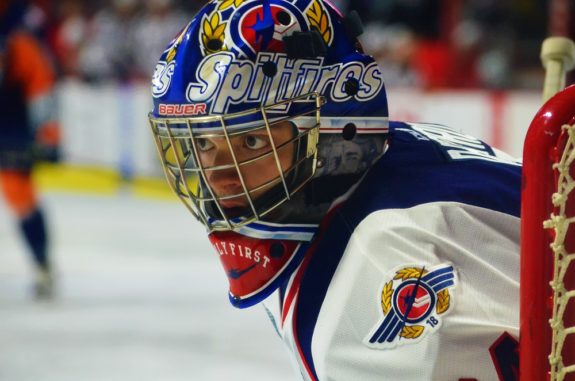 The OHL rosters for next month's Canada-Russia Series were announced on Wednesday afternoon. DiPietro will be part of the roster that plays Russia on Monday, Nov 13 in Sudbury.
The six-game series sees each league – WHL, OHL and QMJHL – play Team Russia twice. Every year, Team Canada uses this tournament to help select their roster for the World Juniors.
DiPietro has been a rock for Windsor this season. After posting franchise-record totals last year, he has continued on the same path. Through 10 games, he has a goals-against-average of 1.82 and a save percentage of .946.  With the Under-17 and Ivan Hlinka Under-18 tournaments under his belt, too, he has proven to be a goaltender that thrives when the spotlight is on.
DiPietro won't be the only Spitfire there, though. He's joined by head coach Trevor Letowski, who was named the head coach for both of the OHL v. Russia games. The OHL legs of the Canada-Russia Series are Thursday, Nov. 9 in Owen Sound and Monday, Nov. 13 in Sudbury.
The 2018 World Juniors are in Buffalo, NY from Dec 26 through Jan 5.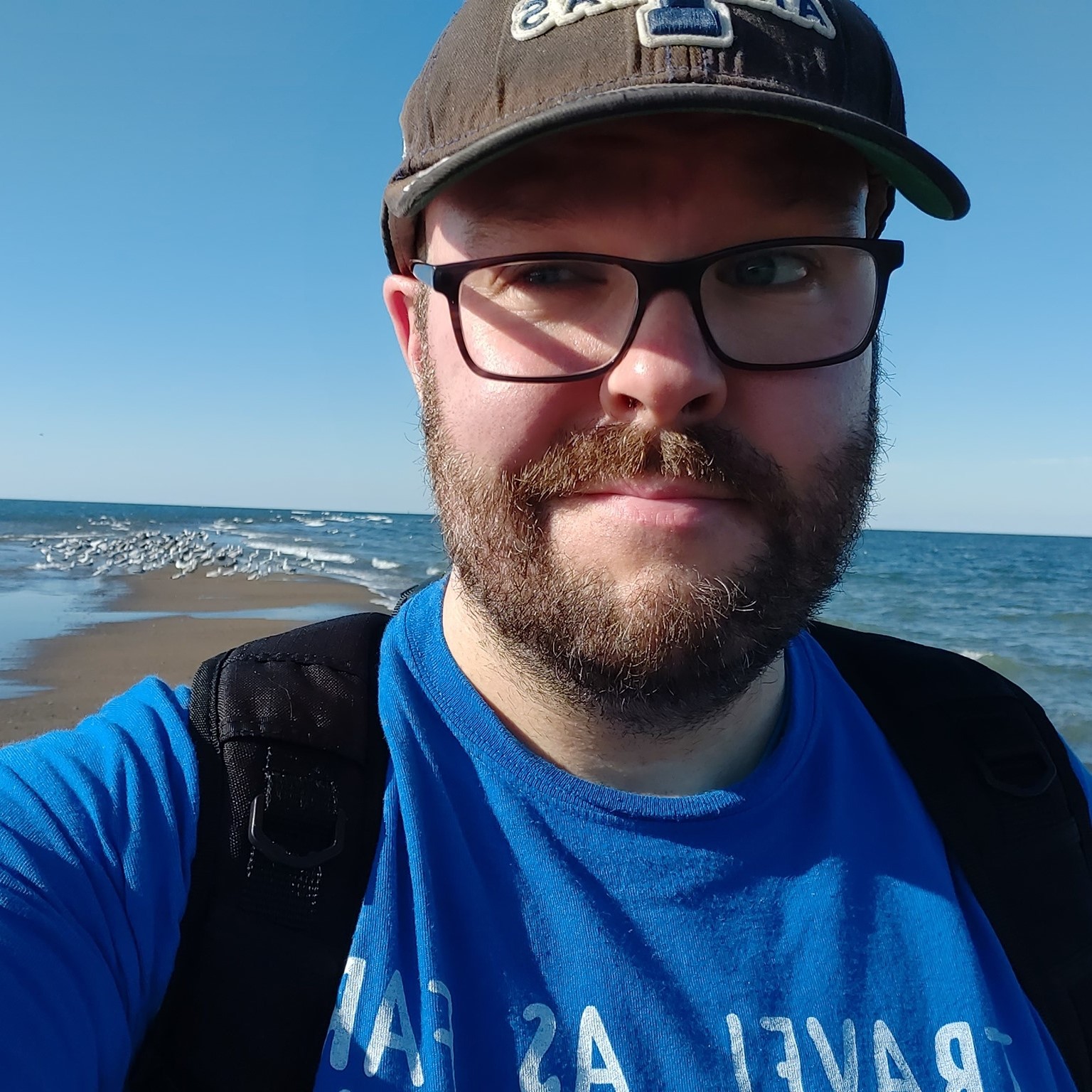 A nearly life-long resident of Windsor, ON, I graduated from St. Clair College (Journalism) and University of Windsor (Communications) and have attended Windsor Spitfires' (and OHL) games for 30-years. My areas include multimedia journalism and photography.