It was 3-1 Blue Jackets. They proceed to lose in a shootout to the Pittsburgh Penguins. At least the Blue Jackets got a road point despite the disappointing result. It happens to the best of them.
It was 3-1 Blue Jackets again after Sonny Milano scores twice. They proceed to lose 5-4 in regulation to the Ottawa Senators. That's now two games in a row the Blue Jackets have a two-goal lead only to see it disappear.
Sens have scored three consecutive goals; went from being down 3-1 to up 4-3 here in the third

— George Richards (@GeorgeRichards) December 30, 2017
All teams go through slumps. However this slump in particular is troubling for the Blue Jackets. These are games they normally win up by two with Sergei Bobrovsky in net. Those three points lost could make a huge difference later in the season when teams fight for positioning.
This column isn't about what's working and not working for the Blue Jackets at this time. This column focuses on handling and overcoming adversity. The Blue Jackets are about to go through a major test in their season.
A Trial By Fire
Let's face reality. We are all human. We all have things that make us happy, angry and upset. Those things vary to person to person. This is no different with professional hockey players.
Each players deals with adversity in their own way. Some are able to put the past behind them and move on. Others have a harder time overcoming obstacles. In fact overcoming adversity is so difficult for some that it impacts every aspect of their life.
Why do I say all of this? It's because we are going to learn a lot about the Columbus Blue Jackets this month. It doesn't matter if we are talking players, coaches or management. We are going to see how each of them work when the conditions are less than ideal.
Setting the Scene
Let me set the scene for you. The Blue Jackets enter their New Year's Eve game with the Tampa Bay Lightning with a record of 6-6-2 in December. The team has played far from its best hockey.
They are down four regular starters. Brandon Dubinsky, Alexander Wennberg, Cam Atkinson and Ryan Murray have each missed significant time. The forwards listed could miss all of January depending on their recovery. Murray is day-to-day, but there hasn't been much of an update on him of late. He's been out since Nov 27.
The Blue Jackets have had to march on without these players. With their next-man up mentality, opportunities were available for someone to grab hold of a job, especially in the bottom-six. That hasn't happened yet.
Now add to this the fact the Blue Jackets have had defensive meltdowns late in games and you see the picture of a team trying to overcome a lot of adversity.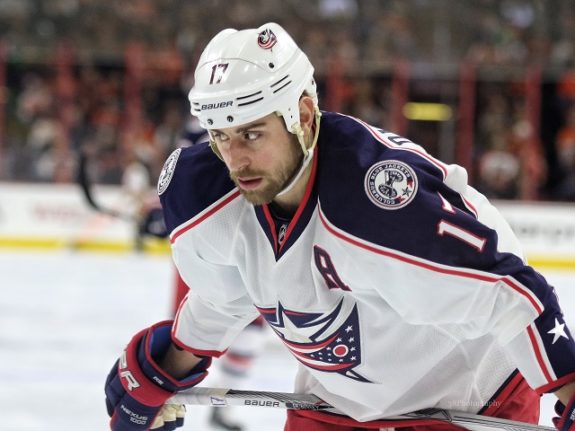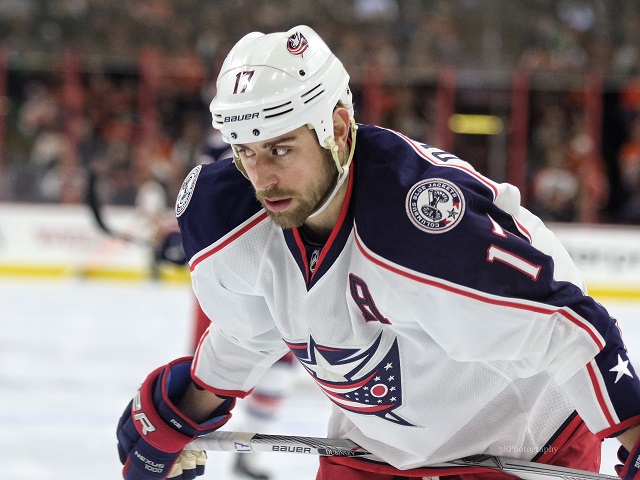 Pressure on the Players
Every player must be ready for their next game regardless of the result of their last game. We will see who is able to do that.
It doesn't matter if you are a top-line player or a role player, they each have the same battle. They have to find a way to move on from the Pittsburgh and Ottawa games. They have to face the reality that four of their best players are out. This is on them to come ready to play for 60 minutes. They're not going to be perfect but they must avoid the big meltdowns.
Sergei Bobrovsky has to move past his last two outings in which he hasn't played well. Jack Johnson needs to find his game to help stabilize the defensive unit. Tyler Motte, Markus Hannikainen, Jordan Schroeder, Sonny Milano and others need to take hold of the opportunity presented to them. Nick Foligno, Boone Jenner and Matt Calvert need to lead by example and elevate their games.
We will see who thrives when the kitchen is hot. We will also see who folds like a dollar bill as well. It's very possible decisions on future contracts hinge on what happens in the next month.
As #CBJ heads into New Year's Eve game vs @TBLightning, for the first time this season, G @SergeiBobrovsky is among the players who needs to pick up his performance. Torts said as much after last night's game. Expect him to be sharp Sunday

— Steve Gorten (@sgorten) December 30, 2017
Pressure on Coaches
John Tortorella is in the same boat. It's his responsibility to make sure his team is ready every night. How does he handle the pressure?
Watch how Tortorella handles his lines. Watch his in-game adjustments. Who does he send out to wake up the struggling power play? Does he start to lose patience if things continue to go bad?
Tortorella has said lineup decisions are up to the players. If they play well, they're in. If not, it leaves Tortorella no choice. Where is the balance between letting players figure it out and intervening with coaching decisions?
We'll pay close attention to what Tortorella says before and after games to see if the situation they're in forces him to make any changes. If he changes anything, how will the players react? I can't stress enough that there is so much to watch for this month.
Pressure on Management
This also goes for John Davidson, Jarmo Kekalainen and their staff. How will they handle things if the Blue Jackets continue their poor play?
Kekalainen recently admitted the team won't make a trade just to trade. That makes perfect sense. They will get their injured players back by February most likely.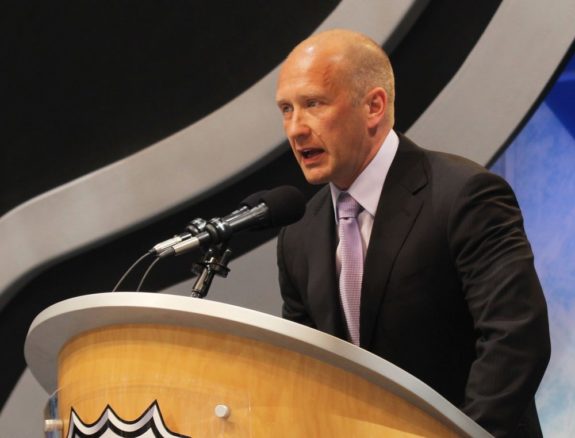 They have a decision to make though. There's a clear hole down the middle. If the losing continues, do they address a need? Given the higher expectations around the team, if the Blue Jackets fall off and miss the playoffs, that would be a major disappointment. How long can management afford to stay patient?
The Blue Jackets have yet to win a playoff series ever. The longer this stays true, the more pressure that will fall on the team to change this. Just making the playoffs is not good enough anymore for this team. The fans expect success both in the regular season and the playoffs. We've seen regular season success. It's time the Blue Jackets get to the playoffs and make a serious run.
What management does or doesn't do will trickle down to the coaches and players. The pressure is on them to make the right decisions to help the team. Will they push the right buttons? We'll see.
It doesn't matter who you are on the Columbus Blue Jackets. In this next month, we will learn a lot about the team and how they handle pressure. It could be the driving force behind the team bonding or the force behind them dividing.
The decisions made in the next month are critical. Will they pass the test? Only time will tell.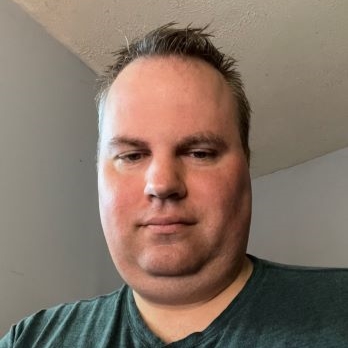 I am a fully credentialed writer who covers the Columbus Blue Jackets, Cleveland Monsters and Erie Otters as well as the Ontario Hockey League and NHL Draft. The 2022-23 season will mark nine seasons with the Hockey Writers. I am also the site's Credentials Manager. Please take note of the updated Twitter handle: @mark_scheig.