About a week ago, the Columbus Blue Jackets were in a fairly good position to catch the Washington Capitals for the top spot in the league. At the very least, it was a great opportunity to ensure home ice advantage in the first round over the Pittsburgh Penguins. Four straight losses to the Carolina Hurricanes, Chicago Blackhawks, Capitals and Penguins, however, have knocked the Jackets down to third in the division, three points behind second-place Pittsburgh.
Now home ice advantage doesn't seem attainable with only three games left on the regular season schedule. The Jackets would have to win their last three and hope Pittsburgh finishes no better than 1-1-1 in their final three. With the playoffs a week away, the Jackets chose probably the worst time to string three-plus losses in a row for the first time this season.
Highlighting the Offensive Struggles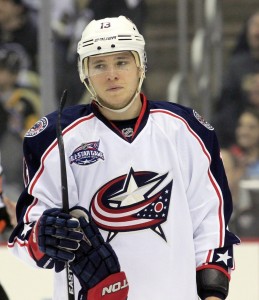 It's not just the fact that they lost four straight. It's the fact that they only scored five goals in those four games combined. The offense has dipped big-time for a team that has enjoyed the best offensive output in franchise history. But their recent struggles offensively have caused many Jackets fans to start panicking prior to playoff hockey.
Top-scoring forwards on this Jackets team are struggling to find the score sheet. Leading goal scorer Cam Atkinson and captain Nick Foligno each have only one goal in the last eight games. In the same time frame, leading assist man Alexander Wennberg has three points. The list goes on and on. Right now, there doesn't seem to be even one player that is feeling it offensively.
Related to the Jackets scoring issues is their submarining power play. The former league-leading power play for half a season is now 12th and still falling. This has been a disaster for about a month as the power play has failed to score while also failing to gain momentum. With zero power-play goals since March 13, the power play has become a liability. If they were to get that going at least a little bit in these last three games, perhaps that will boost their confidence headed into playoffs.
Hurtful Losses
Another small reason for their recent offensive woes has been injuries. Rookie Oliver Bjorkstrand has provided the Jackets a spark ever since he was recalled around the trade deadline. He has scored six goals since his call-up. But then he went down with an injury a couple weeks ago after being hit from behind against Toronto. The Jackets began their scoring struggles after his injury and have continued even after he returned to the lineup in a 4-1 loss at Pittsburgh on Tuesday.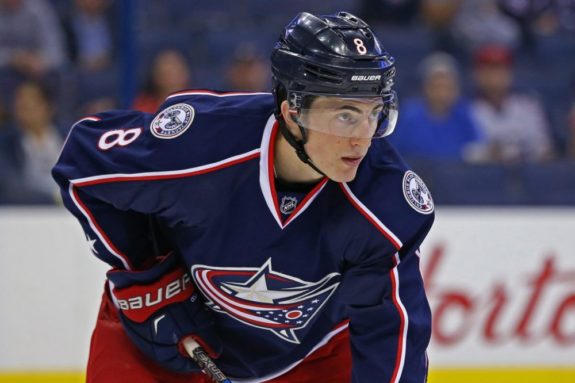 Rookie defensive star Zach Werenski was injured in Sunday's game against Washington and is currently considered day-to-day. He has been a large part of the Jackets success this season mainly because of his record-breaking offensive numbers. Without him, their back end becomes slightly one-dimensional. Hopefully, he is back sooner than later because he is an extremely valuable piece along the Jackets' blue line.
Getting Back on Track
Even though the team has struggled to find the back of the net lately, they have time left to prove their offense hasn't vanished. The good news is they're not playing three of the best teams in the league in this final stretch. In fact, two of the three games are against non-playoff teams. Their next three opponents — the Winnipeg Jets, Philadelphia Flyers and Toronto Maple Leafs, in that order, are all in the top half of the league in goals against. In other words, these teams tend to give up goals more often than most teams. So, the Jackets are presented a solid chance in these final games to get their offense back on track.
We know the scoring ability is there whether it's 5-on-5 or the power play. Hopefully in the final three games, the Jackets regain their scoring touch and overall confidence before they play Game 1 in the first round of the Stanley Cup playoffs.
(All stats courtesy of NHL.com)