The OHL playoffs are moving onto the second round and four Western Conference teams are ready to do battle.
On Tuesday night, the fourth-seeded London Knights, also defending Memorial Cup champions, edged the fifth-seeded Windsor Spitfires 3-2 in Game 7 to take their best-of-seven quarterfinal series 4-3.  The Spitfires were up 3-1 in the series but lost their final three games. Windsor, however, hosts the 2017 Memorial Cup so they will be back at the end of May to take on the CHL's best.
This capped off an entertaining first round that saw the top four teams advance to the conference semifinals. Top-seeded Erie easily beat out the Sarnia Sting in four games. Second-seeded Sault Ste. Marie got past Flint in five games. Finally, third-seeded Owen Sound took care of Kitchener in five games, too.
All four teams in the semifinals have at least 99 points, which makes for an interesting round of hockey. The Knights' prize for beating Windsor is a date with the offensively opulent Erie Otters. In the other series, the Sault Ste. Marie Greyhounds will battle the surprising Owen Sound Attack. The Attack has been among the elite teams since December, but are looking to prove they are true contenders.
Let's take a look at how each series will play out with some predictions:
#1 Erie Otters v. #4 London Knights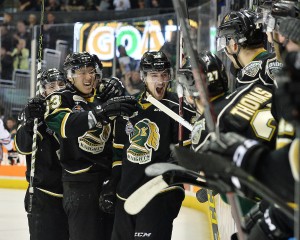 Records:
Erie – 50-15-2-1
London – 46-15-3-4
Head-to-head – 4-2 Erie
Preview – The Erie Otters were the only team to score over 300 goals this season. London was one of four teams to allow fewer than 200 goals. Erie has their dynamic offensive trio of forwards Alex DeBrincat, Taylor Raddysh and Dylan Strome. London has stars Olli Juolevi and Mitchell Vande Sompel on defence and World Junior gold medalist Tyler Parsons in net. Erie outscored Sarnia 29-12 in four games. London allowed just 18 goals against Windsor in seven games. This series has all the makings of an OHL masterpiece. The Knights won't give up their title easily, but Erie knows this is their last chance with this group.
Prediction – While the Knights have the experience, the Otters have DeBrincat, Raddysh and Strome. Erie in 6.
#2 Sault Ste. Marie Greyhounds v. #3 Owen Sound Attack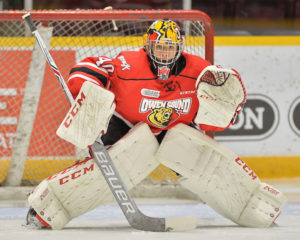 Records:
SSM – 48-16-3-1
Owen Sound –  49-15-2-2
Head-to-head – 1-1
Preview – This series could give London/Erie a run for its entertainment money. The Hounds pushed aside the Windsor Spitfires for the top spot in the Western Division as the season wore on, securing the second seed. Owen Sound, though, pushed everyone aside en route to two regulation losses after Dec. 4 (London and Mississauga). Sault Ste. Marie has plenty of offensive weapons to go around with six players scoring at least 50 points this season. They also boast two 20-plus-win goaltenders in Joseph Raaymakers and Matthew Villalta. The Attack has five guys with at least 30 goals this season, including two with at least 45. They also have a 41-win, six-shutouts goaltender Michael McNiven between the pipes. What more could you ask for from these two clubs?
Prediction – The Hounds are a great team, but are they good enough to beat Owen Sound four times?  Owen Sound in 6.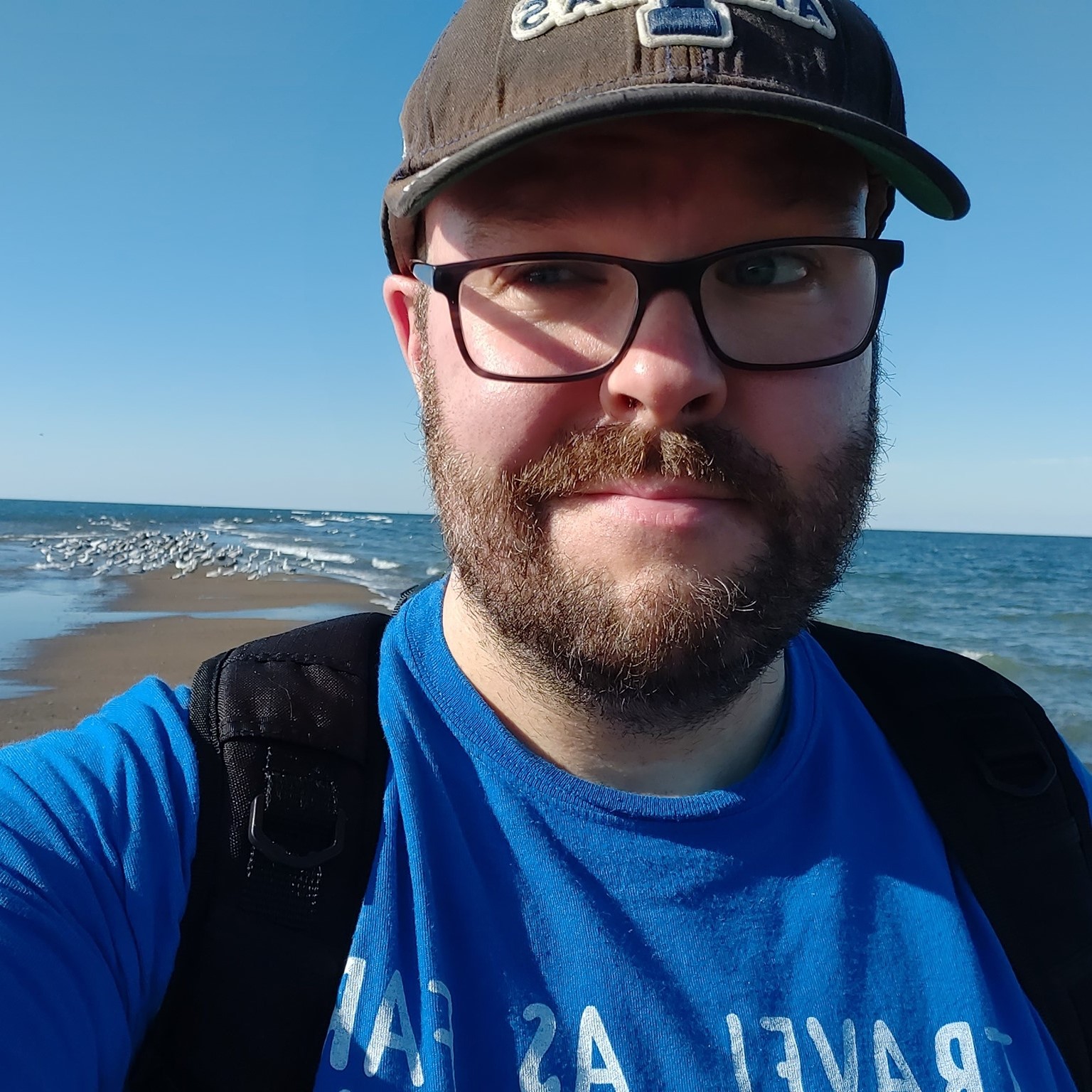 A nearly life-long resident of Windsor, ON, I graduated from St. Clair College (Journalism) and University of Windsor (Communications) and have attended Windsor Spitfires' (and OHL) games for 30-years. My areas include multimedia journalism and photography.