The injury-plagued Columbus Blue Jackets lost yet another key player when their captain Boone Jenner went down with a broken thumb. He has been out a few weeks already, however, the holiday break certainly helped reduce the impact of his absence. He has been noticeably missed too, as the team just won their first game, a 4-1 victory over the Chicago Blackhawks since he sustained his injury. It's always tough to lose a good player, but losing the organization's biggest leader makes it even harder. Now the team will be relying heavily on their young centers to step up and fill the hole. Cole Sillinger and Kent Johnson have a great opportunity to prove themselves and they must take advantage of it.
Johnson and Sillinger's Seasons So Far
Entering the season, if one of Johnson and Sillinger was doing well and the other was struggling, most would think that Sillinger would be breaking out while Johnson struggled to get used to the professional game. In reality, that couldn't be further from the truth. Johnson has had a very strong rookie season so far, while Sillinger has had a major sophomore slump which I talked heavily about earlier this week. If he's going to turn it around at the NHL level though, now is the time to do it. He has already been positioned on the fourth line alongside Liam Foudy and Carson Meyer in recent practices. Against the Chicago Blackhawks on Dec. 31, he was promoted to the third line alongside Meyer and Eric Robinson and received just under 15 minutes of ice time. Once Jenner slots back in, Sillinger will either be forced to the wing or out of the lineup entirely if they plan to keep Johnson in the middle.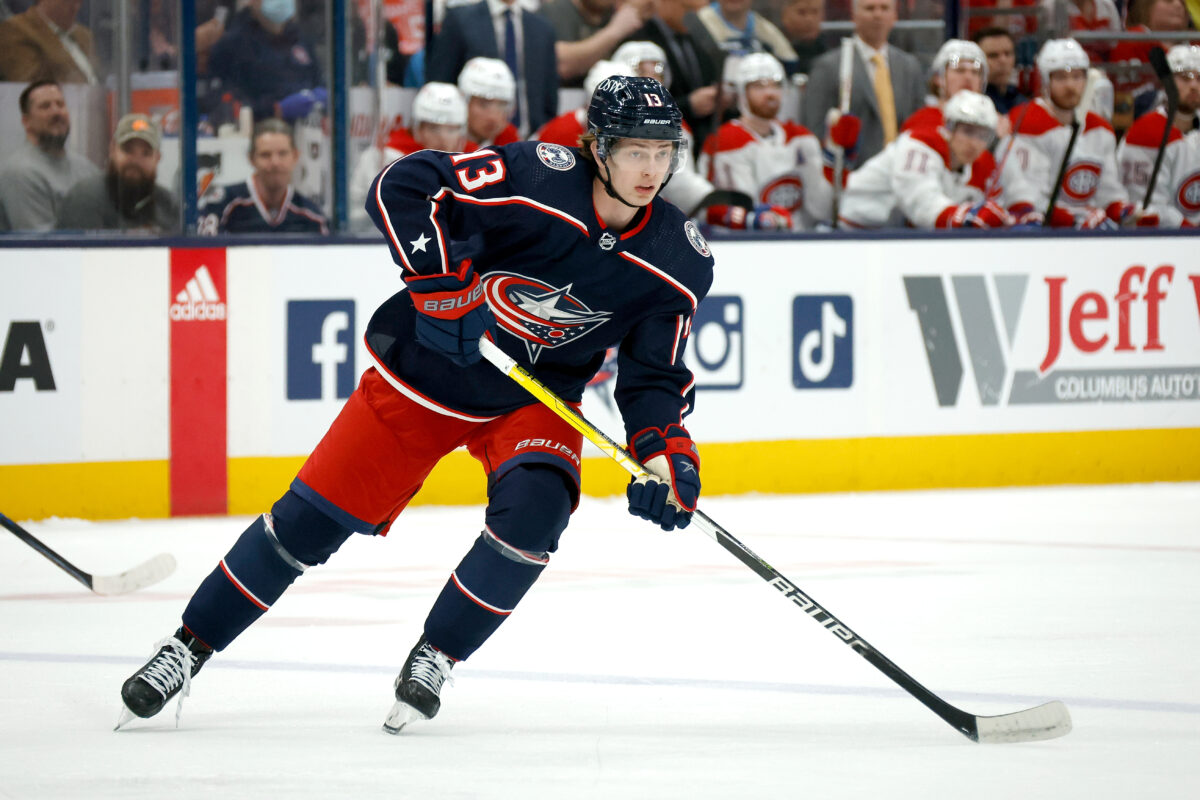 With the number of injuries affecting the Blue Jackets this season, there have been plenty of opportunities for players to prove that they deserve a bigger role. Unfortunately, many of those chances haven't been taken, however, a few players have proven themselves so far. A couple of examples include Yegor Chinakhov who has done very well and has nearly reached his point total from his rookie season in half the games and Marcus Bjork who has impressively filled in on defense.
Opportunity is Knocking
The biggest opportunity is the first-line center role, which has been most commonly given to Jenner in the past; however, he's not a long-term solution to that need.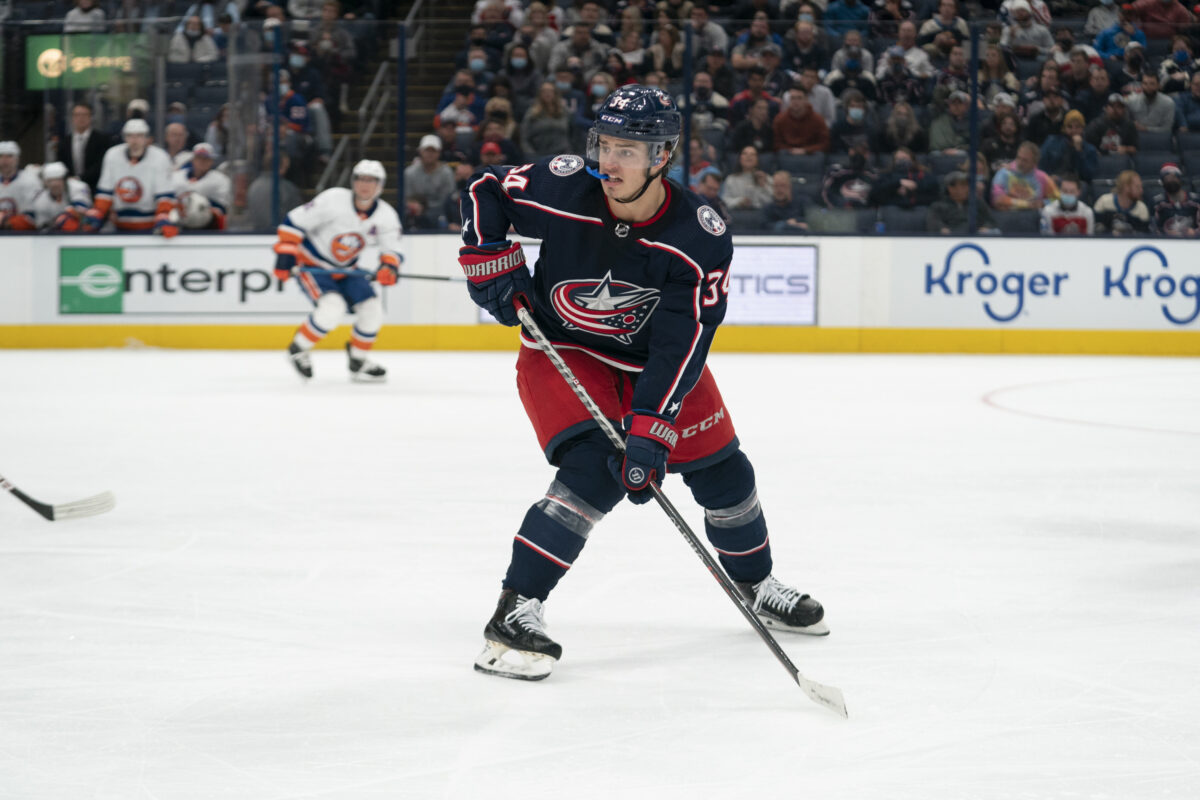 Johnson and Sillinger have had a clear path to take that job for themselves and although Johnson has been impressive he still needs to do more to show that he belongs there. He's not far off from his former teammate at the University of Michigan, Matty Beniers, however, that would be the level he'd need to find in order to prove that he's the top guy the Blue Jackets are looking for. He'll certainly get there eventually, and he definitely has enough time to find that level, however, the sooner he can fill that role; the better for the organization. 
Sillinger on the other hand has been heavily snakebitten and although he's getting some scoring chances, he simply can't find the back of the net. It's easy to see that he's also not being as aggressive as he was in his rookie season as well as not taking many shots in general. Alexander Wennberg was notorious for his lack of willingness to shoot the puck as a Blue Jacket, yet Sillinger is on pace to finish with a similar shot total to most of Wennberg's seasons. Last season, the Columbus native took 148 shots on goal while this season he'll be lucky to finish over 100.
Related: Blue Jackets' Cole Sillinger at Important Stage in Development
---
Latest News & Highlights
---
Both Johnson and Sillinger have a tremendous opportunity to take a step forward and progress their careers while Jenner is on the sideline. Johnson's game has been steadily improving and his ice time has been going up as a result. Sillinger's struggles are going to need to be addressed as I've previously mentioned, but once he breaks through the Blue Jackets can have a very strong one-two punch for the next decade and a half. As many players have seen in the past though, when given an opportunity it's important to seize it, as you never know when another will follow it.