Don't write the Columbus Blue Jackets off just yet.
Even though they enter Tuesday dead last in the NHL standings, the Blue Jackets are a confident bunch. Just back from their California trip, Columbus took two out of three games and thought they should have swept. At least that's what John Tortorella thought.
"Quite honestly, I thought we had them (the Ducks)," Tortorella told the media after the Blue Jackets 4-2 loss in Anaheim last Friday. Although that game wasn't their best, they still had chances to win.
Although a sweep would have been nice, coming home with two wins should build confidence. Now they have to find a way to string wins together.
It starts Tuesday night against the Vancouver Canucks. It's not a must-win game, but it might as well be. The Blue Jackets do play at home. However, they have yet to win even a single game at Nationwide Arena this season. They are 0-5. But opportunity knocks.
The Blue Jackets are finally at a point in the schedule where they can put a little streak together to gain even more confidence. After playing the Canucks Tuesday, they get two days off prior to playing the Penguins. Then they play at home the following night against the Coyotes. These are three winnable games. They must take advantage of their schedule before it gets hard again.
After this upcoming three game stretch, the Blue Jackets play four games in six nights, with games against the Blues, Senators, Predators and Sharks. After this, they play yet another three in four stretch, with games against the Devils, Penguins, and Blues.
How Are They A Playoff Team?
The talent is still there. Perhaps their true potential lies buried under the sea at the moment, but it's still there somewhere. With mostly the same roster last season, they proved they can beat anyone, anywhere. With 67 games remaining, even a 4-11-0 team can make a run and get back into the playoffs.
Tortorella on #CBJ captain Nick Foligno's game vs. #LAKings: "It's a start. I'm not all jumping up and down about it. It's a start. We've…

— Aaron Portzline (@Aportzline) November 7, 2015
A deeper look at this situation will shed some light about why Columbus is still in this race. It starts with the schedule. They've had to play a lot games early, including back-to-backs, three in fours, and four in sixes. A look at the later schedule shows us that opportunity awaits.
January, February, and March have a lot of home games in them, 22 of them to be exact, with 16 road games. This includes a stretch of 20 games in which 15 of them are at home. Yes, their play at home is something to be desired now. But they will have every opportunity to make a major run during this stretch.
Another thing to consider is the play of captain Nick Foligno and Ryan Johansen. Both are off to very poor starts, and for different reasons. Foligno seems like he tries too hard out there. Johansen is still trying to find his rhythm after missing some time due to illness. Given the talent that both have, you'd think they'll both rebound.
Other Blue Jackets such as Brandon Dubinsky, Boone Jenner, and Scott Hartnell are playing well. Once Foligno and Johansen join them, this is a scary team.
Sergei Bobrovsky is also starting to look like himself again. After an incredibly bad start to his season, Bobrovsky won his two starts in California. His confidence has returned. As long as we see this version of Bobrovsky, the Blue Jackets are in every game.
Just because the first 15 games hasn't gone according to plan, doesn't mean this team doesn't have talent. The league knows how dangerous this team can be. It's just a matter of finding consistency.
Don't sleep on Columbus. Their record may show they're not a playoff team at the moment, but the pieces are in place for a major run. They did it last year. They're primed to do it again this year. Need an example? Watch the third period of the Kings game again and tell me you don't think the Blue Jackets are a playoff team. They dominated that period, and hung on to win in a tough building.
The question is, can they get the necessary points to make the playoffs happen? If they finish 41-21-5, that gets them to 95 points. It is possible, but it's an uphill climb. But anyone who can swing 10-1-1 and 15-1-1 in the same season, can finish with that record as well.
Yes, the Columbus Blue Jackets are still a playoff team. Whether they get there or not is completely up to them.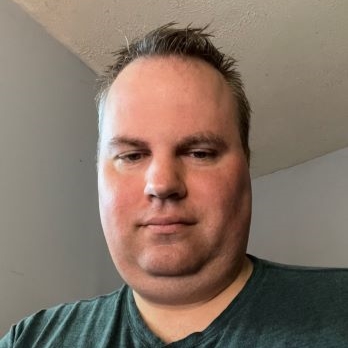 I am a fully credentialed writer who covers the Columbus Blue Jackets, Cleveland Monsters and Erie Otters as well as the Ontario Hockey League and NHL Draft. The 2022-23 season will mark nine seasons with the Hockey Writers. I am also the site's Credentials Manager. Please take note of the updated Twitter handle: @mark_scheig.