While many of the league's most talented stars are playing in the postseason, Arizona Coyotes All-Star Clayton Keller is prepping for another career year. During this past season, he recorded a career-high 37 goals along with 49 assists; this was coming back from a brutal injury that ended his 2021-22 campaign. Despite the injury, he did not miss a single game this season, playing in all 82 games. He did not miss a beat, having the best season of his young career.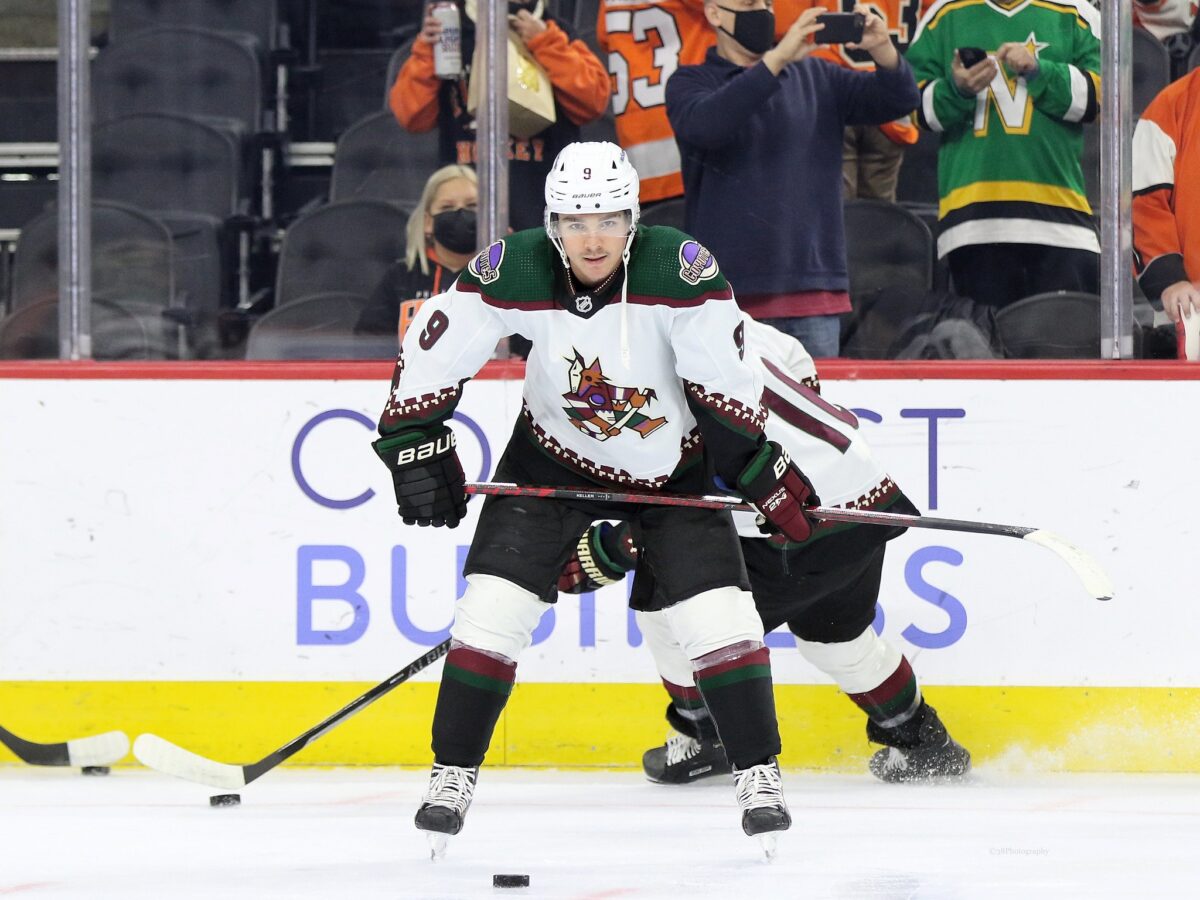 Keller ended the year off strong, tying Keith Tkachuk's record of 86 points in a single season. But despite all the accomplishments in 2022-23, there is still a long road ahead for the St. Louis native. Not only is he leading this young team through a lengthy rebuild, but he is also playing the best hockey of his life.
The Emergence of Clayton Keller
Keller entered the big stage when he was drafted seventh overall in 2016 by the Coyotes. Since then, he has been considered a fan favorite in the desert. For some fans, it was his 63-point rookie campaign that got their attention, and for others, it was his miraculous comeback from breaking his femur. But despite the on-ice success this past season, it took a while for him to break out of his shell. It took him years of learning from veterans and coaches to come full circle and be where he is now.
The three-time All-Star came into the 2022-23 season with much doubt and uncertainty. Keller wasn't ready for the preseason; he had to jump right into the regular season with no prior live-game action. This raised many eyebrows, but the 24-year-old exceeded expectations with flying colors. He was also named the NHL's First Star of the Week from March 6-12, which saw him notch nine points in four games.
---
Latest News & Highlights
---
When former Coyotes legend Keith Tkachuk retired, he settled down in St. Louis, none other than where Keller grew up. While in St. Louis, Tkachuk saw something in Keller at a young age. "The kid is determined and he was no different when he was 10 years old than he is now, we'd go to tournaments where we had a good team, but he always kind of rose above everybody else while people were saying he was too small."
Keller Is Leading a Young Coyotes Team
Looking at Keller, the production on the ice is likely the first thing you notice, but his leadership is a close second. The Coyotes currently have the fifth youngest team in the NHL, so guiding a team that is so young can be challenging, but he has managed exceptionally. As he has grown more comfortable voicing his concerns and telling teammates what they need to fix, it's clear he is becoming a leader for the Coyotes.
Keller had this to say on potentially becoming the next Coyotes captain. "I would love to wear it, but there's still another step of leadership that I need to take in order for me to feel comfortable with that," he said. "To be a good captain, I think you have to take small steps and keep heading in that direction. It's just such an honor to be captain in this league so it's not something you can take lightly, and we do have a great leadership group now so I don't think it's anything that's lacking here."
Keller Will Continue to Exceed Expectations
It's not easy putting up over a point per game in the NHL, especially on a team in the midst of a rebuild. But for Keller, it's becoming the new normal. This is speaking both from a maturity perspective and a statistical perspective; it's hard to see a season where he doesn't improve. He has taken massive leaps in development over the past two seasons and should continue to do so in his 2023-24 campaign.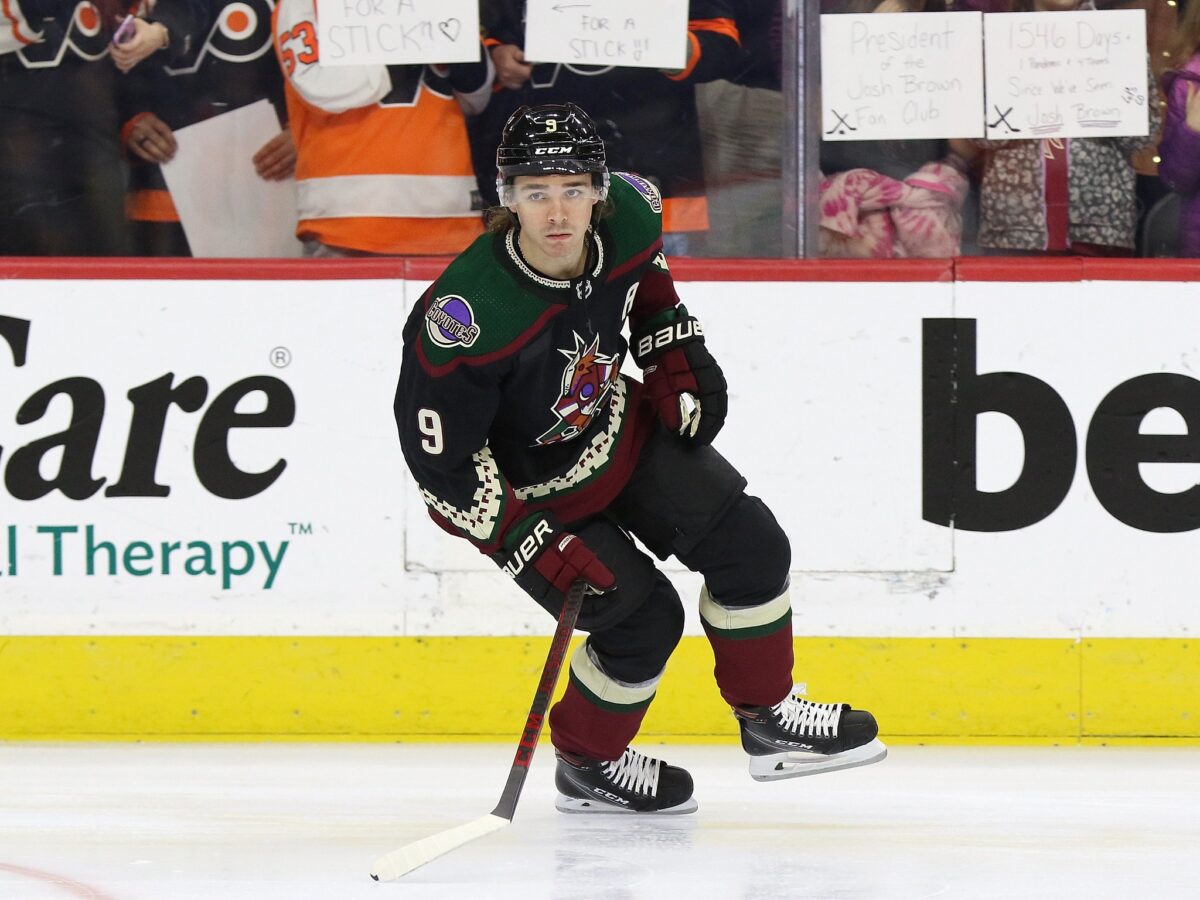 With the Coyotes' rebuild about halfway done, Keller has led the way exceeding expectations. After coming back from a scary injury, he showed how dominant he can still be. He is becoming the superstar Arizona needs and has become the heart of this team. He has the 'it' factor every team wants, and it's only a matter of time until the Coyotes see more growth with Keller.