It seemed like just yesterday. In a game against the San Jose Sharks on March 30th, 2022, Arizona Coyotes forward Clayton Keller collided with the end boards, suffering a lower-body injury that would sideline him for the remainder of the season. A season that was a special one for the Coyotes forward. He'd set a new career high in goals and was two points shy of breaking his total from his rookie season. That night the entire state of Arizona went quiet. People held their breaths as the team's star forward lay in pain.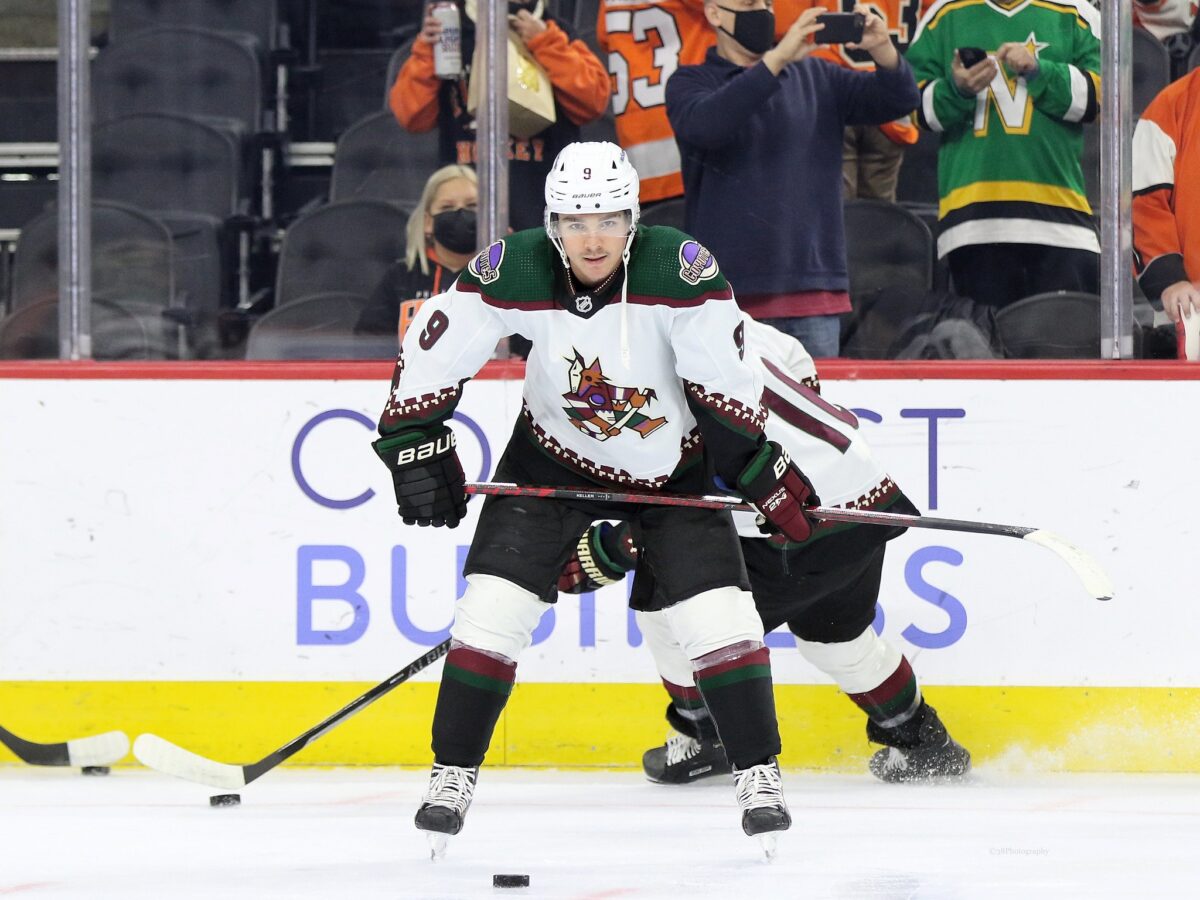 Within moments a stretcher was called for on the ice. As people sat in shock, the silence was finally broken with a reassuring sign as Keller threw a thumbs up on his way off the ice. That was just the beginning of a concerning next few months. Hours of rehabilitation turned into days and months of speculation on how he would come back from this injury. Would he regress? Would he come back just as strong?
Minor Setback For A Major Comeback
Seven months after a scary March night, the Coyotes kicked off their 2022-23 season in Pittsburgh, and despite speculation, Keller was on the ice after a miraculous and speedy comeback. This would mark the beginning of what has been to this point, a spectacular season. Through 67 games, he's recorded 29 goals, a new career high, 40 assists and 69 points, also a new career high. He's averaging over a point per game, and with 15 games remaining, there's plenty more at play for the potential future captain.
Related: Coyotes' Keller On Pace For Record Breaking Season
---
Latest News & Highlights
---
He sits one goal away from being the first Coyote to score 30 goals in a season since forward Radim Vrbata did it during the 2011-12 season. He sits one point away from being the first Coyote to record 70 points in a season since Ray Whitney during the 2011-12 season. He's also three assists shy of setting a new career high. What started as a season full of questions relating to how he'd come back from injury has turned into Keller becoming one of the most underrated players in the league.
Keller Deserves More Recognition From the League
Keller's recent streak of play hasn't only caught the attention of the organization, but also the league. Since the All-Star break, he's recorded 28 points in 17 games on 11 goals and 17 assists. Only one other player has recorded more points since the break, Edmonton Oilers star Connor McDavid, who's recorded 35 points. He was just named the NHL's first star of the week and is currently on pace for 84 points this season, which would make him the first Coyotes player to hit the 80-point mark since former captain Keith Tkachuk recorded 86 in the organization's inaugural season of 1996-97.
With the very strong possibility of joining an elite company, the Coyotes have found themselves a bonafide scorer, playmaker, and most importantly, a leader in Keller. A reminder that just four seasons ago, people were ready to abandon all hope of him living up to the hype of his rookie campaign. Back-to-back 40-point seasons left many to wonder about the team's decision to giving him a seven-year contract extension. It's safe to say he's left those doubters in the rear-view window.
Keller Is Only Going to Get Better Going Forward
While time will only tell, it'd be no surprise to see Keller only get better going forward, statistically speaking. With prospects Dylan Guenther and Logan Cooley expected to be mainstays on the roster for next year, the Coyotes are only going to get better and more fun to watch going forward as a team. Add in the impeccable line chemistry with forwards Nick Schmaltz and Barrett Hayton, and you have a recipe for not only success but for continued growth.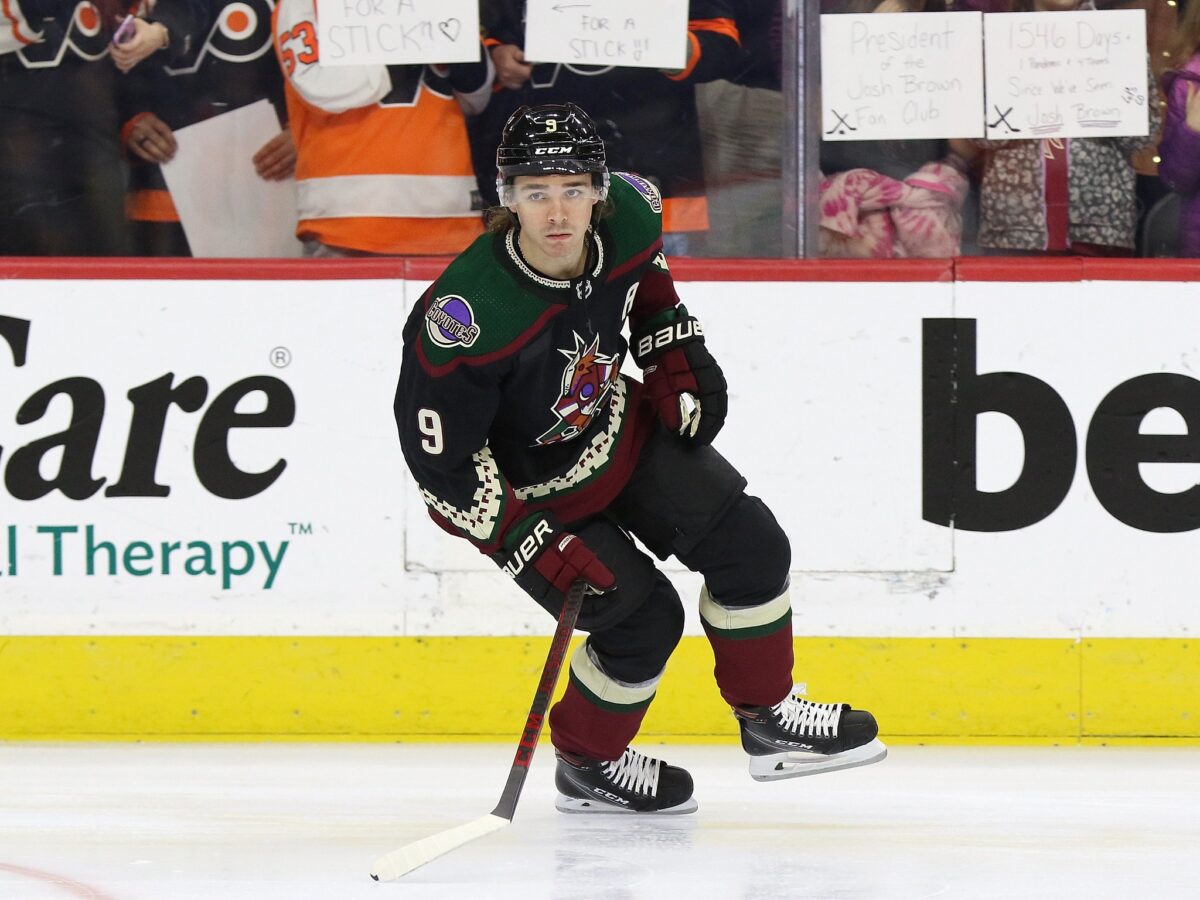 The days of being considered a pushover opponent no longer stand with this team. The Coyotes are building a future competitor with their core. Keller is the focal point, and the recognition will only continue to come as he continues to put Arizona on notice around the league.
---
---