In the span of about a week, the Edmonton Oilers have gone from being a beleaguered franchise destined to be bad for the foreseeable future, to an organization whose fortunes have changed drastically thanks to the fortuitous bounce of a lottery ball. A couple of weeks ago, then Oilers GM Craig MacTavish pretty much guaranteed that the team was going to stay the course, and continue with their plan (whatever that was) and promised another losing season.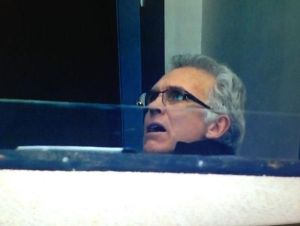 But then, last Saturday, as the hockey world waited with bated breath to see who would get the right to draft phenom Connor McDavid, to everyone's surprise it was the Edmonton Oilers that won the lottery. Yes, yet another first overall pick for the Oilers (barring a trade obviously). Some would argue they have done nothing with their other high picks, and thus don't deserve a franchise player like McDavid. Opinions will vary on that issue, but one thing is for certain: the main problem with the Oilers has been their management team. So what did the owner do? He cleaned house and got new management. And I have to say, I'm impressed.
The team brought in Bob Nicholson as the CEO on Monday. That was a good move. He's a smart hockey guy. Nicholson wasted no time reaching out to Peter Chiarelli, and on Friday named him the new General Manager and President of Hockey Operations. Kevin Lowe, long seen as a big part of the problem, remains with the organization but in a lesser role. Craig MacTavish, well we still don't exactly know where he fits, but he won't be making decisions, and that should be music to the ears of Oilers fans.
Lowe and MacTavish are good men. They've done a lot for Edmonton on and off the ice. They should be respected for what they've done. But in terms of managing a hockey team, well it's not their strong suit. It was way past time to move on. It's not an indictment of their character; it's simply acknowledging that they aren't good at building a hockey team. I'm just glad that reality has finally been acknowledged. And if I'm Connor McDavid, I'm feeling pretty good about what's happening on a team that may be my home for at least the next three years. If I'm the fans, I'm feeling really good that the right moves have finally been made. Granted, there are still a few too many cooks in the kitchen for my liking, but Chiarelli will have full autonomy to make decisions, and between him and Nicholson, that's a lot of fresh blood in the organization.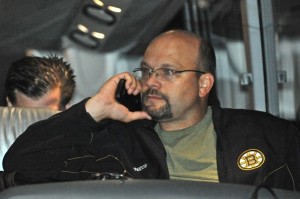 Now there are a lot of people who will look at Peter Chiarelli's track record and point to the Tyler Seguin trade. The reality is that we don't know what went on behind the scenes with Seguin and the organization. And yes, they got the raw end of the deal. But rarely do you win a trade that sees you ship out a young player with that much talent. That deal will follow Chiarelli, there's no doubt. But I'm going to take two approaches with that situation:
1. Chiarelli isn't afraid to make bold moves. Craig MacTavish has traded a lot of players who went on to thrive in other cities. But rarely did he make a move that brought in something significant, and that was the problem. (Guys like Devan Dubnyk and Jeff Petry weren't going to thrive in Edmonton under the current regime). Now sure, moving Johnny Boychuk wasn't one of Chiarelli's better moves, and it hurt them, but sometimes the salary cap forces a GM's hand. Yes, it's up to him to manage that cap efficiently, but let's face it. Is any General Manager perfect? Even guys with good reputations like Lou Lamoriello and Ken Holland have made wrong decisions. Peter Chiarelli won a Stanley Cup managing the Bruins and made another final as well. Since taking over in Boston in 2006, the Bruins have made the playoffs seven times. He took over a team that had been in last place in their division and brought them championship glory. And save for this season, they have been legitimate contenders for the past few years. Isn't that what it's all about?
2. And we can't only cite perceived mistakes when talking about a GM's resume, because Chiarelli has made some really good moves in the past. He made the bold move of trading Phil Kessel, and promptly went on to win the Stanley Cup. You can argue that the Bruins were better after that trade. He traded for Nathan Horton and Gregory Campbell, both key components to their championship run. He also brought in Boychuk in the first place, who at the time wasn't looked at as such a key defender. His moves to bring in Rich Peverly and Chris Kelly helped solidify that fantastic bottom six group of forwards that brought Boston so much success. Yes, these can be seen as small moves, but that's how you build a team. You find the right guys for your franchise, and Chiarelli has shown himself capable of doing that.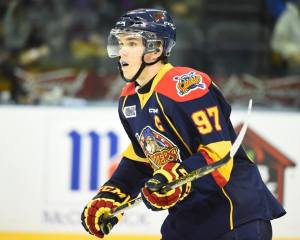 Now there will likely be questions about the timing of these moves, and if they were perpetuated by the Oilers winning the lottery. I would venture to suggest that it doesn't really matter, because they were necessary changes, and if anything, perhaps the inevitable presence of McDavid just sped up the process. If I were an Oilers fan, I would feel excited, because the Achilles heel of this team (well besides the defence and goaltending) has been poor management. They may have solved that problem in less than a week. Does this mean that they will make the playoffs next season? I don't know, but I do know that the organization can finally look to fixing the problems on the ice now that the front office has been taken care of. I'm not saying Chiarelli is the savior of this team. But he's a new and different voice, and that's what they needed more than anything.
HAVE YOUR SAY: What do you think of the Oilers hiring Peter Chiarelli? Voice your opinion in the comments section below.
Marcy, a former hockey player, is a hockey correspondent on CTV News and TSN radio. She began her career as a Sports Journalist in 2009 and has been part of The Hockey Writers since 2010, where she is currently a senior writer and editor.