Many speculate about who the best active players in the NHL are, and I am no different.  Here is my list of the most dangerous players in the game today, and why I feel they deserve to be on my "All-Current Team".  As a note to Fantasy Drafters: these players are really, really good hint hint and all lists are in no particular order.
Forwards
Matt Duchene:
First off, the guy has some truly silky mitts.  Add in his play making ability and you have to respect him every shift.  Defenses are constantly on their toes and he is a clutch player, which is why he's on the list.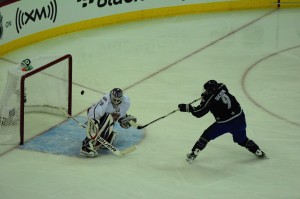 Pavel Datsyuk:
Anyone who has been a fan of the game for more than a season knows why he's on the list.  His ability to weave through opponents and play a two-way game has made him the most formidable opponent.  Exhibit A (Courtesy of NHL.com):
NOTE: The final for TSN's Play of the Year for 2013 was actually one Datsyuk highlight against another, end note.
Evgeni Malkin:
Although he benefits from a plethora of support on a stacked Pittsburgh Penguins roster, he still manages to shine.  His ability to handle the puck in tight places and his vision gives him an edge.  He has been known to embarrass defenders on the reg, and is still heating up.  Even his English is getting better so watch out.
Sidney Crosby and Evgeni Malkin ranked #1-2 best forwards (in that order) by ESPN. Toews, Datsyuk, and Stamkos follow

— MAD CHAD (@MadChad412) September 18, 2013
David Krejci:
While surprising to some, those close to the Bruins know exactly where I'm coming from.  Krejci has been a force to be reckoned with every postseason, and his work ethic motivates those around him.  He's a team player who always gives 110%.
Steven Stamkos:
Not much is needed to be said about this Canadian born center.  His ability to find open ice and unleash quick laser-beam clap bombs has proven to be tough to match, especially on the PP.  He consistently pushes the league's scoring charts, and usually steps up in big games.  Check these stats below and you'll know why he made the cut.                                           
Rick Nash: 
Here is another man who has some gorgeous dangles night in and night out.  Though his first season as a Ranger didn't go as planned, expect him to bounce back in a big way this year.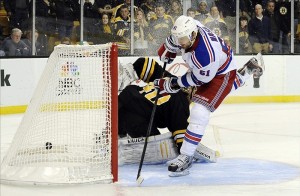 Claude Giroux:
Many thought Giroux would be one of those players that fizzled out after other teams figured out his M/O…we're still waiting for that to happen.  The Philadelphia Flyers captain has silenced nay-sayers with consistent success in the show, and he's excited for the new season, point made.
Little 7hour roady. Finally back in Philly Pumped to be with the boys again and get this season underway #BPM — Claude Giroux (@28CGiroux) September 1, 2013
Alex Ovechkin:
Although I have to admit that I'm not nearly as big of a fan of the Great8 as I used to be, he finds a way to snipe.  His gritty play has brought up a lot of questions (cough, leaving his feet to make a hit, cough), but look for his 2013-14 campaign to help the Capitals stay in playoff contention in the new, talent-packed Metropolitan Division.

Sidney Crosby:
Not much needs to be said about Sid the Kid.  We know him, we love him, he's super good.  His play (although a little soft for my tastes, and he's still rocking ear guards) speaks for itself, and if he can stay healthy expect him to run away with the scoring title this season. #ThrowbackThursday.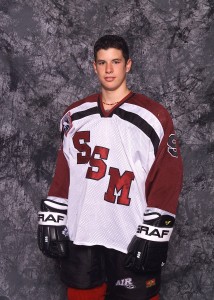 Anze Kopitar:
The way this Los Angeles Kings power forward plays the game can best be described as intense.  Koppy isn't afraid to throw his 6'3″ 225 pound frame around, and the best part: he can deke his way through almost anything.

Jonathan Toews:
He's the captain of the reigning (and possibly defending) Stanley Cup Champions, and this man can flat out play.  He has a knack for being in the right place at the right time to set up, or benefit from a great play, and he does it every game.  Check out his stats and get excited to see him break these highs this season.
John Tavares:
A couple of seasons ago I would've still put him on this list.  Now he's a primed All-Star who has carried the Islanders to their first playoff birth in 6 seasons, and who is still finding rhythm.  If you watched him while he was in juniors you understand the skill this man possess.  His work ethic isn't so bad either.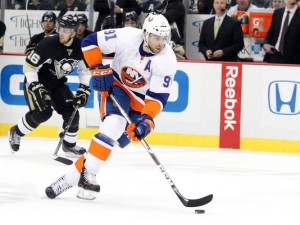 Patrick Kane:
Well as we have all seen in recent years, this man can find the back of the net in the most pressing of times.  His vision on the ice is unparalleled and he finds the open areas.  NOTE: don't give him a breakaway, and if he's what your shootout hinges on you're in good hands, literally.

Phil Kessel:
Kessel is one of those players you always have to keep an eye on.  He's got speed, and his shot release is quicker than anyone in the world.  He (pretty) consistently puts up points, and he helped lead a very young Toronto Maple Leafs team to a great first round series against the Boston Bruins.  Look for him to rectify that Game 7 loss this year.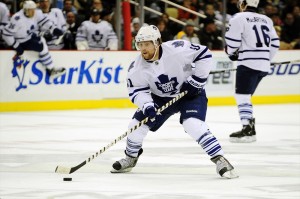 Bobby Ryan:
This pick may confuse some, especially given the talent I didn't choose.  However, look for Bobby Ryan to have a break out year.  He's already been very impressive for the better part of 5 years, and now that he can unleash his creativity with the Ottawa Senators I will bet he'll show off his true skills.

Honorable Mentions
These players are legit, but barely missed the cut:
Logan Couture, Zach Parise, Dustin Brown, David Backes and Ryan Kesler (look for them to bounce back this season), Ryan Callahan, Taylor Hall, Patrick Marleau, Stephen Weiss, Gabriel Landeskog, James VanRiemsydk, Martin St. Louis, Nathan Horton, Milan Lucic, Eric Staal, Ryan Getzlaf, Corey Perry, James Neal, both Sedin Twins (Sisters, j/k).
Defense
P.K. Subban:
Not much is needed to say here, even though it was a short season last year, P.K. got a late start and still ran away with the Norris Trophy.  He's been good, and is only getting better.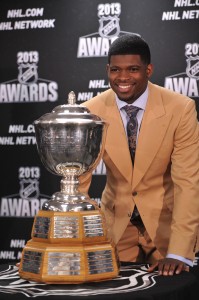 Alex Pietrangelo:
He has been a Norris candidate in years past, and now with his long-term contract, look for Alex to step up his game to Lidstrom-esque levels.
Great first day today! Amazing fans at the mills today. See everyone tomorrow ! #stlblues

— Alex Pietrangelo (@apetro_27) September 14, 2013
Eric Karlsson:
His defensive prowess is only outdone by his offensive drive.  Look for a healthy Karlsson to quarterback the PP, and to continue to hop up into the play effectively.
Shea Weber:
He's a big man with a big stick.  He's hard to get around and he lets you know when you're too close to his net.  His ability to bomb point shots through seemingly filled lanes put him on the list.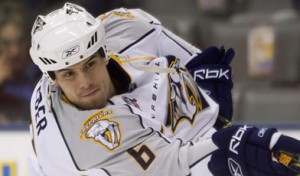 Kris Letang:
In recent years Letang has left something to be desired, but he is very skilled.  His knack for getting into scoring positions and still getting back to break up opposing rushes made the cut.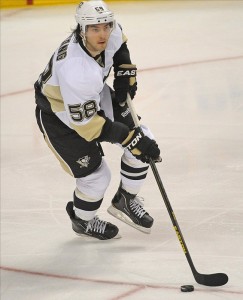 Zdeno Chara:
Chara is a mountain of a man, and BOOM goes the dynamite (that's his shot).  His size alone put him on this list because he shuts down half of the ice every time he's out there (which is about half the game). Honestly, we all saw this video coming.
Duncan Keith:
Keith picked up his 2nd Stanley Cup in 2013 with the Chicago Blackhawks, and he is going to be among the Norris candidates this season.  He plays defense first (which is for the best), but knows when to jump up into the play to create scoring chances, and he isn't afraid to throw down.
Duncan Keith / Here we go Keith, Smith let punches fly at Hawks camp#NHL #CHI

— Chicago Blackhawks (@Chi_Blackhawks) September 15, 2013
Drew Doughty:
Doughty was a big reason the LA Kings were able to capture their first Stanley Cup in franchise history in 2012, and he has become more consistent since then.  He has no problems shutting down the opposition, and loves to set up creative passing plays.  He has also been known to light the lamp which doesn't hurt.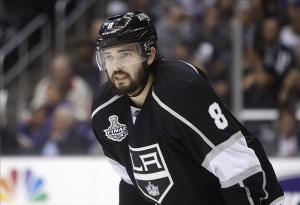 Honorable Mentions:
Brad Stuart, Johnny Boy(man)chuk, Ryan Suter, Marc Staal, Niklas Kronwall, Keith Yandle, Mike Greene, Dan Boyle, Ryan McDonagh.
Goalies
Henrik Lundqvist:
His nickname is King Henrik.  He plays deep in his net, but has the reflexes of a steroidal jungle cat which make him a joy to watch, and a back-stopper for the ages.
Jonathan Quick:
Quick has a style all his own, he attacks the play and seems to cover the entire net at once.  He was a stalwart in 2012 when his Kings won the Cup, and he captured the Conn Smythe Trophy.  He's also an American, USA all the way.
Tuuka Rask:
Tuuka Time in Boston has arrived, and it's not going anywhere.  Watching Rask develop has been a treat, as his fundamentals have carried him to an Eastern Conference Championship, and a Finals appearance.  His name is already on the cup as a backup, but I wouldn't be surprised to see him steal the show for the Bruins in years to come.
Honorable Mentions:
Pekka Rinne, Sergei Bobvrosky, Anti Neimi, Corey Crawford, Craig Anderson.
There it is, the All-Current Team.  The players are set, the reasoning is sound (I may be a little biased on that) , and I look forward to seeing all of these guys make an impact on the ice in the coming weeks/seasons.
Like what you've just read?  Share it, and follow me on Twitter: @pep30