These days, if you were to argue that Dallas Stars GM Jim Nill was the best in the business at his job, you may not find many debate partners. Since signing on with the club before the summer of 2013, Nill has been the driving force behind the Stars' resurgence, and his moves have culminated in an on-ice product that currently sits atop the Western Conference with a 19-5-0 record.
It seems like everything the man touches turns to gold, at least to this point in his time at the helm of the Stars. He's got the confidence of owner Tom Gaglardi and the rest of Dallas' front office, he's had money to spend (which is in stark contrast to the dark years preceding he and Gaglardi's arrival), and he has consistently found ways to come out on the right side of big-time deals.
With three summers and two full seasons under his belt, let's take a shot at ranking the five best moves the mustachioed man behind the Dallas Stars has made during his time in Big D:
No. 5: Drafting Valeri Nichushkin
Nill took a chance on Nichushkin, who fell in the 2013 NHL draft largely due to teams' fear of the young forward not being ready for the NHL and returning to the KHL the season following his selection. Nichushkin fell to the Stars at No. 10 overall, and the veteran GM pounced on the big forward.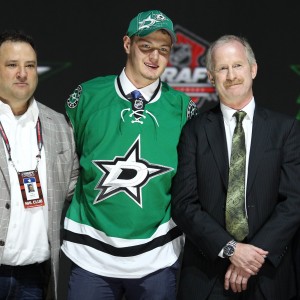 In his rookie campaign, Nichushkin showed signs of promise, notching 14 goals and 34 points in 79 appearances for Dallas. He's got an enormous stride that allows him to get away from defenders, and he has a nose for the net and a scoring touch when he really gets going.
Nichushkin suffered a setback in the form of hip surgery during his sophomore season, and he played in just eight games last year for the Stars. However, since his return from two early healthy scratches in 2015, Nichushkin has steadily improved and looks much more like the promising young winger Stars fans came to know in 2013-14. His shot continues to improve, he's beginning to open up his stride and get to the tough areas again, and head coach Lindy Ruff has begun to toy with the idea of running him alongside his two thoroughbreds in Jamie Benn and Tyler Seguin. Nichushkin lands at No. 5 thanks to low production on the scoresheet this season, his nagging tendency to make the wrong pass/shoot decision at times and his lost season, but he's showing every indication of being ready to break out and prove the Nill was right not to pass on him during his first draft with the Stars.
No. 4: Acquiring Antti Niemi at the 2015 NHL Draft
On June 25, the Stars acquired the right to negotiate with the veteran netminder from the San Jose Sharks in exchange for a seventh round pick in this year's draft. On June 29, the goalie was inked to a three-year, $13.5 million deal.
While many questioned the sense in paying two goaltenders nearly $10.5 million combined over the next three seasons, the two-goalie system has worked wonders for Dallas so far in 2015-16. Niemi has gone 10-4-0 in 14 starts to open the season and has posted a .908 save percentage to go along with two shutouts. His strong play has also boosted a rebounding Kari Lehtonen, who struggled last season but has come out of the gate firing on all cylinders in 2015. On paper, this is exactly how Nill hoped his Finnish tandem would work out, and they're making the enormous cap hit in net worth it for the time being.
Despite the early brilliance of this move, it lands at No. 4 on our list due to its infancy. It's far too early to know if the duo will keep up with the torrid pace they've set for themselves, and navigating the implications of spending north of $10 million on a pair of goalies could prove extremely tricky. It's working for now, but the jury is still deliberating.
No. 3: Signing Johnny Oduya to Compliment Jason Demers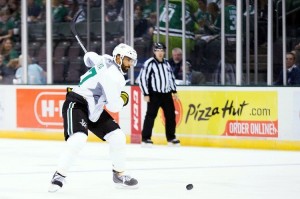 While we're on the subject of Nill bringing Stanley Cup winners into the Dallas locker room, let's talk about his acquisition of another former Blackhawk this summer. Nill signed the defenseman to a two-year deal worth $3.75 million per season less than a week after acquiring Patrick Sharp in a trade with Chicago (more on that later).
Oduya has slotted in nicely on a line with Demers, who Nill traded for late in 2014. While Oduya won't blow anyone away on the scoresheet (he has just five points this season), he's been a stalwart on Dallas' back end. He brings a championship pedigree and a veteran presence to Dallas, and he and Demers are a combined plus-6 on the season. Night in and night out, the Stars' second defensive pairing has been rock-solid.
Sometimes, it's the little deals that can make the biggest difference in the makeup of a roster.
No. 2: Trading for Patrick Sharp and Stephen Johns
Sharp and Johns were acquired July 10 in a trade that saw longtime Star Trevor Daley and forward Ryan Garbutt sent to Chicago. The beauty of this trade is in the terms; Daley was an aging veteran that, while hugely valuable to Stars fans from a sentimental standpoint, was extremely replaceable on the ice, and Garbutt was a sometimes-productive forward with a penchant for getting himself time in the penalty box. Chicago got those two while Dallas got an extremely talented veteran forward with a penchant for winning Cups and a big, young and physical defensive presence that only missed out on making the big club this season due to sheer numbers ahead of him. He's sure to be a factor in the Stars' defensive plans moving forward, and more likely sooner rather than later.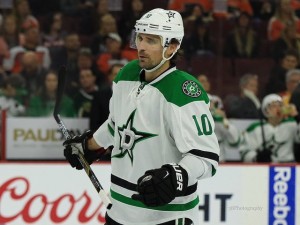 Sharp has already helped a high-flying Stars offense soar even higher. After a small slump to begin the year, he's racked up eight goals and 20 points this year while spending time alongside Benn and Seguin. He, along with the influence of the other former Hawks, the veterans already mixed into the Stars' roster and the continued maturation of the Stars' top-end young talent, is a huge part of why this team has matured at such a rapid rate.
Trades like this one are the true marvel of Nill; it seems as if he can always come out on top. His trade for center Jason Spezza, which saw Dallas give up Alex Chiasson and two other young prospects, could have easily been substituted for the Sharp trade at No. 2, as it's in the same vein. Nill knows how to get the most out of the pieces he has to move, and he seems to always push the right buttons. This was, and perhaps never will be, more evident than win Nill dropped the bomb that lands at No. 1 on our list.
No. 1: The Seguin Trade
Was there any doubt as to what move would wind up topping our list? This is the grandaddy of them all. This is the trade that cemented Nill in Stars' fans minds as a Jedi-like mind-controller, able to bend other GMs to his will.
With Seguin's relationship with Boston on the rocks and the local media dragging him through the mud thanks to a poor playoff performance in 2013 and rumors of his off-ice exploits, the timing couldn't have been more perfect. The Bruins wanted Seguin out, and Nill seized his opportunity. He had the foresight to envision a Benn/Seguin duo on a team known for its speed and incredibly high-powered offense, and he knew that the young center could flourish away from the bright lights of the Boston media and the traditional nature of the Bruins franchise.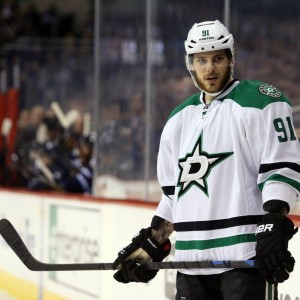 It was almost too good to be true. Nill let go of fan-favorite Loui Eriksson and prospects Reilly Smith, Joe Morrow and Matt Fraser and received Seguin, Rich Peverley and prospect Ryan Button in return. The Bruins needed room under their cap, the Stars were in a position to spend money, and Nill pulled the trigger. Now, the contract the Stars inherited for Seguin, which sees him in Victory Green through 2018-19 with just a $5.75 million cap hit, is looking more and more like a bargain every game.
I don't need to remind you of Seguin's exploits in Dallas. He and Benn have developed into one of the best, if not the premier one-two punch in the entire league. Each is currently working for under $6 million, as well; to put that in perspective, Patrick Kane and Jonathan Toews are each making $10.5 million per season in Chicago. If you're looking to tout the exploits of Nill in Dallas, it's a no brainer; you start here, where it all began.
There you have it; Nill's five best moves as GM of the Dallas Stars. This list doesn't even include draft picks like Julius Honka that have yet to make it to the NHL or smaller moves such as the calling-up of John Klingberg early last season, either. It's easy to see why Nill has quickly cemented his identity as one of the greatest hockey minds and roster managers in the game, and the Stars are seeing his genius bear fruit in 2015-16.