It was the sucker punch heard around the NHL world.
During last Sunday's 4-0 Lightning win over the Blue Jackets, defenseman Dalton Prout came rushing to the aid of his captain Nick Foligno after Foligno made contact to goaltender Ben Bishop. What got all the press in this was what Prout did to Nikita Kucherov. Prout came flying in and landed a punch right to the side of Kucherov's head. The NHL reviewed the play and they deemed it "a punch to an unsuspecting opponent."
Columbus' Dalton Prout suspended one game for a punch to an unsuspecting opponent, Tampa's Nikita Kucherov. Video: https://t.co/bRkwG6phgX

— NHL Player Safety (@NHLPlayerSafety) March 15, 2016
This is absolutely the right call. There is no place in the league for this kind of play. There are other means of defending your teammate without throwing a blind side punch.
But here is what isn't getting as much press as it deserves. Foligno got confronted by two Lightning players after running into Bishop. Yes, it was a two-on-one situation behind Tampa's net. Prout saw what was going on, and rushed in to even the situation out.
I don't know about you, but that is exactly the kind of player I want on my team. I want someone who's willing to watch my back at all costs. I want someone who's willing to do the dirty work on the ice. I want someone who knows his role and willingly plays in it. All these things describe Prout.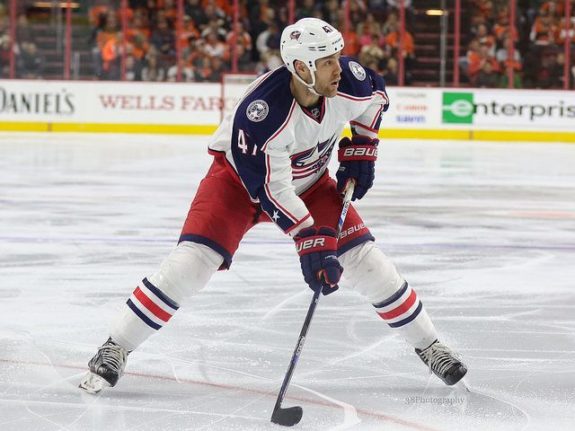 Prout Doing His Job Well
Prout has had a very up and down year to this point for the Blue Jackets. He struggled early in the year as did the rest of the team. Turnovers, bad passes, and bad decisions landed him a seat on the bench for some time. He used the time there as a learning experience, getting himself ready for his next chance. He simplified his game, making better, safe decisions with and without the puck.
Since his return to the lineup, he's been one of the Blue Jackets better players. He has played mostly with Fedor Tyutin in this recent stretch. Somewhat remarkably, that defensive pair has had great nights according to the advanced stats.
That pair has averaged around 14-15 minutes a night. The biggest thing that they've done well is limiting their mistakes. The turnovers that were common early on don't happen as often now. They're doing a better job of getting pucks out of the defensive zone. They do what the team asks of them. Each has benefited from it.
nbd @prouter5 pic.twitter.com/tXsO57hw1G

— Columbus Blue Jackets (@BlueJacketsNHL) February 23, 2016
This is the kind of play that has gone unnoticed to most around the country, since the Blue Jackets are far from the playoff race. But this is who Prout is. He's a player who is willing to do what it takes in his role to make his team successful. He's willing to fight when necessary, and is more than willing to protect his teammates. It's dirty work in hockey circles, but it's very appreciated by those close to him.
What many fans are not aware of is how nice a person Prout is off the ice. You can usually find him smiling and having a good time. He's not the kind of player that's out looking to ever intentionally injure someone, even Milan Lucic.
Give Prout credit. He understands his role on the team, and embraces it everyday. His game has improved as this season has gone on. He's up for a new contract after this season. Given his recent improvement, the team will consider bringing him back in that same role.
If I was a hockey player and wanted someone to go to war with me, I'd want Prout every time. He's got my back. He might not get a lot of credit, but that doesn't diminish the good he brings to the Blue Jackets, despite his sucker punch. Don't let one misjudgment alter your opinion of him. Once he returns from suspension, he will resume his role as a steady defenseman.
He's doing his job. At the end of the day, we can all appreciate that.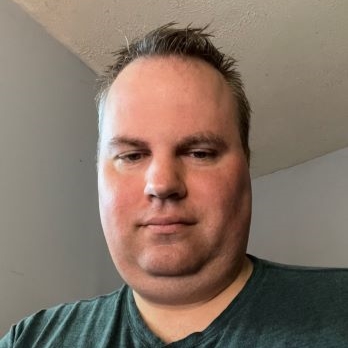 I am a fully credentialed writer who covers the Columbus Blue Jackets, Cleveland Monsters and Erie Otters as well as the Ontario Hockey League and NHL Draft. The 2021-22 season will mark eight seasons with the Hockey Writers. I am also the site's Credentials Manager.