David Clarkson came into this season with something to prove. After registering just 18 points while playing in every one of the Devils games during the 2010-2011 debacle, Clarkson entered the new season with an optimistic outlook, hoping to get back to 2008-2009 form. Playing on the third line along with a pair of 21 year-olds, Mattias Teden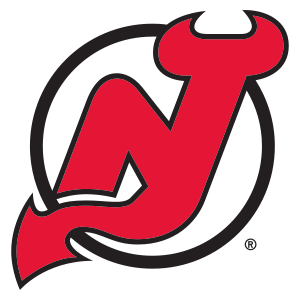 by and Adam Henrique, it appeared that Clarkson would have to play the role of mentor, while enduring some growing pains from the young players, before his line made an impact. So far, though, the Clarkson line has been a pleasant surprise for the Devils and coach DeBoer.
Henrique, the rookie who was recently called up from Albany, notched his first NHL point  in the 5-3 loss to the Phoenix Coyotes Thursday night, and has provided the spark that the Devils were hoping for when he was inserted into the lineup when Jacob Josefson broke his clavicle on October 21. Perhaps his biggest contribution so far to the Center-starved Devils is his 61.5% faceoff percentage, first on the team among skaters with a minimum of 35 taken.
Tedenby, who played 58 games for the Devils last season, has racked up three points on three assists in eight games so far this season. His forechecking and physical play,  despite his lack of size, has enabled his line mates to make plays and get scoring chances.
Clarkson, who has recorded two goals and three points in eight games, has also shown some of the grit and physicality that he's known for, racking up 30 penalty minutes this season. He's also averaging 16:08 of ice time per game.
When Jacob Josefson went down with the clavicle injury, the Devils were already without Travis Zajac, their first line center, due to an achilles injury. Losing Josefson appeared to be a major blow to the team, forcing winger Zach Parise to move to first line center. With Henrique beginning to emerge, will coach DeBoer eventually move him to another line, or keep him where he is in hopes that the chemistry developing between the three players continues?
Only time will tell, but for now, the Devils are happy to get this level of production out of their third line.
DEVILS NOTES
– Martin Brodeur is not expected to play again Saturday night against the Dallas Stars.
– Newly acquired Center Ryan Carter had zero points and a minus-1 rating in 13:41 time on ice vs. Phoenix.
– Attendance was just 7,434 as the Coyotes continue to struggle to attract fans to jobing.com arena.