Dear Dan Bylsma,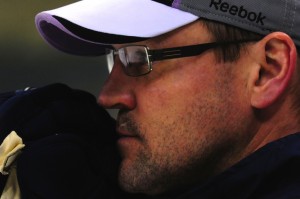 Your Pittsburgh Penguins were on a roll and looking like the team to beat in the Eastern Conference. You had the best line in the NHL with Evgeni Malkin, James Neal & Chris Kunitz. You had won 14-17 games. You got the face of the NHL back in your line-up in Sidney Crosby. Things couldn't be looking any better.
However, you have many issues to deal with in a very minute period of time or you may have a very grumpy city on your hands when you get pounced from the 1st round of the Stanley Cup Playoffs against the Philadelphia Flyers. So, if I may, here's some advice:
I realize that you have lost your best defenseman in Kris Letang, but that is no excuse to give up nine goals in two games against a drastically inferior New York Islanders team. Your defense is running around, and running is an understatement because most of the time your defense is watching the opponent's offense cycle the puck in unending circles until it is buried in the back of your net.
The defense is playing a hybrid style in their defensive zone, or at least that is what it has looked like recently. They play man-to-man for a little bit and instead of stopping and starting they just keep on gliding in the direction they are facing. Then there are other times where it looks like the defense is protecting its own "house" in the slot but there's plenty of space for opponents to rip wicked shots passed your goaltender. Just ask Marty Reasoner who scored his 1st goal of the season tonight.
Speaking of Marc-Andre Fleury, he's bailed the defense out on plenty of occasions this season. If not for the Flower things could be a lot worse. Get your defenseman to start bailing him out under duress for once.
Please get your defense to start stopping and starting in their own zone. Get someone else to win a one-on-one battle other than Zbynek Michalek and Letang. Tell your defense to start clearing the puck high off the glass or making the Larry Murphy flip dump into the neutral zone. More importantly, figure out if you're playing man-on-man or a zone in your defensive zone. When you figure that out, please tell your forwards to be responsible and quit skating sideboards in their own zone chasing the puck.
The playoffs are right around the corner. You, as well as your team, need to simplify things. You lost one game after winning 14 out of 16 and you split up the best forward line in hockey. After breaking up the MNK line, you had four irrelevant lines with your new forward combinations. Don't panic by making drastic changes.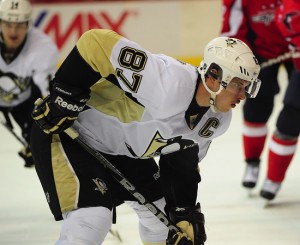 Don't cater to Crosby. I know you may be trying to get him playing to his potential, but he's not the best player on your roster right now. This should be taken into consideration when orchestrating your power play. The plan was for Geno to play on the right half-wall and for Sid to play the point, but what everyone said would happen, happened. Sid seems to always end up on the half-wall and Malkin is back on the point. At many times against the Islanders on Long Island, Malkin was found on the left point, the most irrelevant spot for a left-handed shooter to be on a power play.
Please calm down and calm your team down. Instill some much needed discipline. Instruct your team as to where they are to be playing at all times and in all situations. Too many players are trying to get too cute and depending on talent rather than hard work and discipline.
Speaking of discipline, your team may take the most penalties in the offensive zone of any team in the league. Any penalty in the offensive zone is inexcusable. Neal is the biggest culprit of taking penalties in the offensive zone and this will burn your team in the playoffs.
If you don't sure up these issues your team is going to be choking away the first time in two seasons that it has had its cargo of talent healthy. Don't let this chance pass everyone by and coach your team the way it needs to be coached.
Sure up your defensive zone and play your top defenseman. If this means giving Paul Martin less ice time, then do it. Tell your captain he is to win the faceoff on the power play and get to the blue line to run the point on the power play and not the half wall. Get it through Neal's head that he is a much more effective player when he is not taking unnecessary penalties in the offensive zone. And for the sake of hockey, put Malkin, Neal & Kunitz back together.
I realize we are dealing with professional athletes and they don't take well to being told what to do. But your team is in a slump and you need to take charge and lead this team to a Stanley Cup. You and your team need to pick their game up. It is that time of the year when the weather is getting warmer and that means playoff time. If you were in a seven game series with the Islanders you would be down 2-0.
The past two games have been extremely frustrating to watch. Get it going and bring home a Stanley Cup to the city of Pittsburgh. You have approximately 12 days.
Best of Luck,
Justin Glock