As the NHL Trade Deadline draws closer, the New Jersey Devils could find themselves looking to upgrade their defensive corps.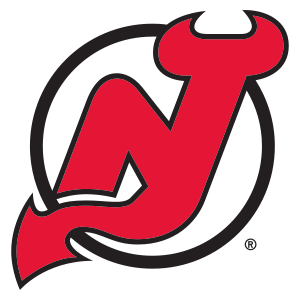 The Devils have two defensemen (Bryce Salvador and Kurtis Foster) that are unrestricted free agents after this year, while Mark Fayne and prospect Matt Taormina are to become restricted free agents.
New Jersey's defense is currently headlined by 2011 first-round draft pick Adam Larsson. They also have potential key contributors in Anton Volchenkov and Henrik Tallinder, but both have shown that they are injury-prone. Andy Greene also missed significant time this year with a foot injury.
As a whole, the Devils are 15th in the NHL with 2.73 goals surrendered per game and 22nd with a team plus/minus rating of minus-15.
While the Devils are in a playoff position, it can't hurt to improve the blue line and make them stronger for the postseason.
Here are some defensemen that have been mentioned in trade rumors that could be a good fit for New Jersey.
John Erskine, Washington Capitals
According to CSN Washington, Erskine is supposedly unhappy as a member of the Capitals, suggesting he could be looking for a change as Washington sits out of a playoff spot.
The 31-year-old Erskine could add a veteran presence to the blue line, as he also played for the Dallas Stars and New York Islanders. This season, he has two points and a plus-three in 28 games and averages about 12 minutes of ice time per game.
He could be affordable for the Devils, as he is making $1.5 million this year and next year. However, he has only played close to a full season once (73 games last year), and the Devils may not want to take the risk of bringing him in when he's shown he misses a lot of time.
Nicklas Grossman, Dallas Stars
As reported by the Dallas Morning News, Grossman could be available for trade if he does not sign a new contract with the Stars by the deadline.
He has been with the Stars his entire career, joining the NHL roster full time in 2007-08. He posted a plus-10 that year, and he had a career-high 12 points in 2008-09.
Grossman is 27 years old and sits seventh on the roster with 96 hits and first with 100 blocked shots. He's also seventh with 18:59 of ice time and third with 2:17 on the penalty kill. In 52 games, he has five assists and an even rating.
He is making $1.75 million this year and is a UFA this summer. Should the Devils decide to make a move, taking Grossman would be a low risk.
Johnny Oduya, Winnipeg Jets
Both Kevin Allen of USA Today and Mark Everson of the New York Post indicate that Johnny Oduya could be a target for the Devils, even though they previously traded him in the 2009-10 season.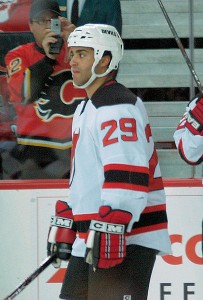 Prior to being traded, Oduya had played 273 games for the Devils and had 70 points, with two seasons of 20 points and plus/minus ratings of at least plus-20. He has struggled to find consistency on mediocre Atlanta and Winnipeg teams, but he has managed to stay healthy, something New Jersey could use on defense.
He has 13 points and a minus-six this season and is seventh with 18:07 of ice time. He also ranks fourth with 2:18 of ice time on the penalty kill and third with 86 blocked shots.
Oduya is making $4 million this year and is scheduled to be a UFA after this season. Although he has a high salary, the Devils know he has worked out in the past, so they could feel comfortable with the possibility of bringing him back.
Theo Peckham, Edmonton Oilers
The Edmonton Sunreports that although the Oilers are no longer open to trading some of their key players, they could still make a move to improve their defense, and Theo Peckham could be one of the casualties.
Peckham played his first full NHL season last season, posting 13 points and a minus-five with 198 penalty minutes. He was first with 196 hits and second with 123 blocked shots, and he also played 18:35 per game (ranked sixth). He logged 2:31 of ice time on the penalty kill, good for seventh on the Oilers.
This season, he has put up just three points and a minus-one in 46 games, as he has missed nine games due to injury. His ice time is down to 17 minutes per game; however, he was given more responsibility on the penalty kill, currently sitting third with 2:50 of ice time.
Peckham is also second with 80 hits and fifth with 60 blocked shots.
He will be an RFA this summer and has a salary of $1,075,000. If Peckham is moved to the Devils and proves himself, the 24-year-old could earn a contract to become a younger part of New Jersey's defense.
Jeff Schultz, Washington Capitals
Like his teammate, John Erskine, Schultz is supposedly unhappy on the Capitals.
He has been with the Capitals his whole career, earning a full-time roster spot in the 2007-08 season. In 2009-10, he set career highs of 23 points and a plus-50, and he always has a positive plus/minus rating.
Schultz's production has since dropped off, as he has six points and a plus-three through just 33 games this year. He is getting 15 minutes of ice time and is ninth with 1:19 of ice time on the penalty kill. Last season, he was eighth with 19:46 of ice time.
He is making $2.5 million this year, but that will go up to $3 million over the next two seasons, making him an unlikely option for the Devils if they cannot free up other cap space.
Greg Zanon, Minnesota Wild
The Star-Tribune names the consistently underrated Zanon as one of the defensemen that could be available before the deadline.
Zanon has been with Minnesota since 2009-10, and before this year, he had missed one game in his first two years with the Wild. He set his career high in points in his first year with Minnesota, posting 15 points.
Despite the fact that he has missed 23 games this season, he is still second on the Wild with 91 blocked shots and sixth with 58 hits. He is also eighth with 2:07 of ice time on the penalty kill.
Zanon has not had a lot of injury problems and would also come at a somewhat low price. He has a $2.1 million salary and is a UFA after the season.
Marek Zidlicky, Minnesota Wild

Zidlicky was supposedly asked to waive his no-trade clause to go to the Devils, and a deal looked to be all but done on Wednesday. However, Michael Russo of the Star Tribune reported that Zidlicky was never asked to waive his NTC for a specific team and a trade wasn't close.
Still, this does not mean Zidlicky is off the table, and he could be a good fit for New Jersey.
He has been with the Wild since 2008-09 and has two 40-point seasons in that time, meaning he could be a solid offensive defenseman. However, his points totals have gone down since 2010.
He has played 39 games this year and has 13 points and a minus-seven. Despite his low totals, he is still fourth with 20:38 of overall ice time and 3:18 logged on the power play. He has scored at least three power-play goals in three of the last four seasons, which would make him an asset to New Jersey's 18th-ranked power play (17 percent success rate).