The trade deadline is less than a week away.  Many names have been floated out there being rumored to switch teams in the next few days.  Easy to say, nobody saw this move coming.
In a stunning move, the Columbus Blue Jackets traded injured Nathan Horton to the Toronto Maple Leafs, in exchange for David Clarkson.  When the news first broke, I was floored.  I had no idea what to think or say.  But, a closer look at the dynamics in play show that both teams were able to accomplish positive things.
Told by many people they thought Twitter and FB accounts were hacked yesterday when news of Clarkson-for-Horton trade first broke.

— Aaron Portzline (@Aportzline) February 27, 2015
To take it a step further for Columbus, Clarkson is someone who not only can be a positive for this team, he also fills a need.  The Blue Jackets needed a right-winger.  I know what you're thinking right now.  Have you not seen his career?  He's only broken 40 points once.  Did you see him play in Toronto?  Yes, on the surface, this is a less than ideal situation.
First off, it is way too early to judge Clarkson or this trade.  He hasn't even played a game yet.  Clarkson said himself that being in Toronto given his contract weighed heavily on him and his family.  Of course it would.  Given their media market, it will eventually wear on you.  Coming to Columbus will be truly a breath of fresh air for him.  He can now focus on playing hockey.
What Can We Expect From Clarkson?
When he is on his game, David Clarkson is not easy to play against.  The Columbus Blue Jackets, when they're on their game, are not an easy team to play against.  On the surface, this looks like a match.  It looks like it fills a need.
"I know the style Columbus plays, and I think it's a great fit for me," Clarkson said on a conference call with reporters.  "It's a hard-nosed team, a really competitive team.  It's a fast team.  I think I can fit in with these guys."
Ideally, Clarkson would like to play like he did in New Jersey, when he was producing.  His preference would be 2nd/3rd line right-wing, with power play time included.  Given the current position of the Blue Jackets in the standings, it wouldn't hurt to try him there.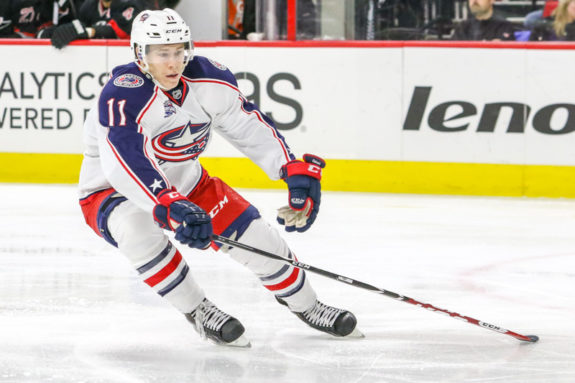 At this point, there is no word on where in the lineup Clarkson will end up.  But, given the news that Matt Calvert will be out indefinitely, and Brandon Dubinsky's status is unknown, the timing of the trade is good, to have someone who can go right into the lineup.
Now I don't know if this would happen, but a line of Hartnell, Dubinsky, and Clarkson would be interesting to see.  This would allow Ryan Johansen and Nick Foligno to stay on a line together.  This opens some interesting possibilities for the Blue Jackets.
Putting Clarkson on the power play has potential too.  The Blue Jackets are in a 2 for 42 slump on their power play.  From watching the tape, two things stand out as to why the power play is struggling.  They are being too cute, and the goalie can see the shots coming.  Enter Clarkson.  Planting him in front of the net can help simplify this power play. Imagine Jack Johnson or James Wisniewski blasting pucks from the point, and Clarkson screening the goalie.  There's a chance.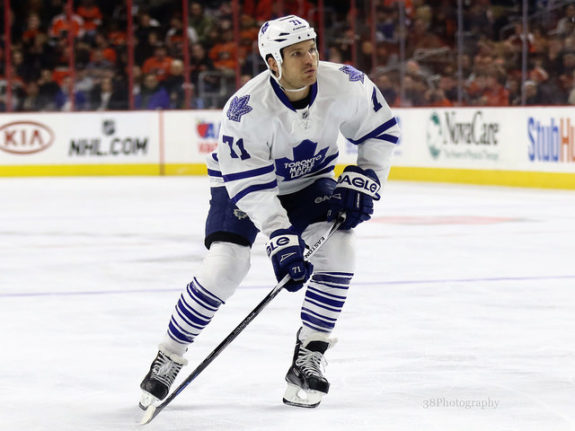 Why Was The Trade Made?
As it turns out, Nathan Horton was not insured thanks to a pre-existing condition.  His injury happened before he was eligible to be insured.  This meant Horton's entire contract would be paid out regardless.  It was dead money.
This deal allows the Blue Jackets to acquire someone who can play now.  For Toronto, it allows them to get out from underneath that contract.  They can place Horton on LTIR and get cap relief.  The money was not a big deal for them.
Can Clarkson regain his form from his New Jersey days?  Only time will tell.  It can go either way.  But let's hold off judging this until we see how he plays.  Can he get you 20 goals if things fall right?  Absolutely he can.  We'll see if a change in scenery helps produce a positive change to his game.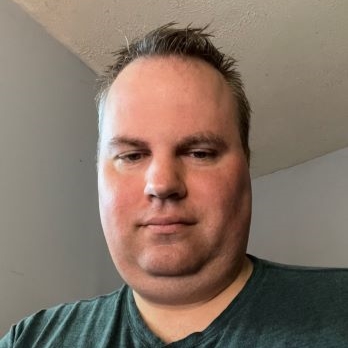 I am a fully credentialed writer who covers the Columbus Blue Jackets, Cleveland Monsters and Erie Otters as well as the Ontario Hockey League and NHL Draft. The 2021-22 season will mark eight seasons with the Hockey Writers. I am also the site's Credentials Manager.