Friday afternoon, the NHL announced the provisional alumni game rosters for the Detroit Red Wings and Colorado Avalanche in advance of their much awaited Stadium Series clash on February 26th. The current Red Wings and Avalanche teams are scheduled to play at Coors Field the following day, though the opportunity to witness the legends of yesteryear combat the hated Avalanche once again is more than enough to spoil Red Wings' fans.
The @NHL announces rosters for the 2016 #StadiumSeries Alumni Game 2/26 in Denver!

ROSTERS: https://t.co/jvRrT3HqTW pic.twitter.com/AtiRQv7jua

— Detroit Red Wings (@DetroitRedWings) January 15, 2016
Along the with two teams, the NHL announced that 24 players from the rivalry era would be participating in the game, 11 of which from the Red Wings. Here's how the Red Wings' roster initially stacks up:
Nicklas Lidstrom (D)
Larry Murphy (D)
Jiri Fischer (D)
Steve Duchesne (D)
Kirk Maltby (LW)
Tomas Holmstrom (LW)
Kris Draper (C)
Doug Brown (RW)
Martin Lapointe (RW)
Joe Kocur (RW)
Dino Ciccarelli (RW)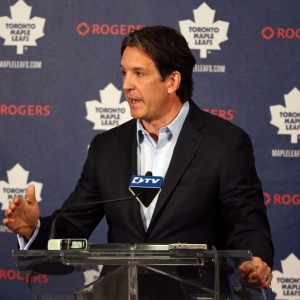 With only nine players named to the team, Red Wings' fans can expect to see more fan favorites added before the game. Previous reports have stated that Sergei Fedorov, Igor Larionov, Chris Chelios, Darren McCarty, Steve Yzerman, Chris Osgood, and Mike Vernon would be participating in the game. All seem likely, though Yzerman's general manager duties with the Tampa Bay Lightning could keep him off the ice and in the front office. Trade rumors continue to swirl around two of his most talented players, Steven Stamkos and Jonathan Drouin. Brendan Shanahan is in the same boat as Yzerman: he seems like a lock to be a part of the team, but is critically involved in the rebuild of the Toronto Maple Leafs and may not be able to escape his presidential duties.
In addition to the small roster, no coaches were named for the Stadium Series alumni game. Scotty Bowman, Barry Smith, and possibly Dave Lewis are expected to coach the team, but until that is confirmed, the coaching staff is still unknown. Vladimir Konstantinov is expected to be a part of the team and/or coaching staff as well.
Who Else for the Red Wings?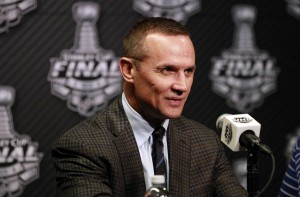 Until the players are announced at a later date, the rest of the roster is up for debate. Last summer, THW predicted who would suit up for the Red Wings' alumni team. Take a look:
Regardless of who plays, it will certainly be a treat for Red Wings fans to once again witness a matchup of the two teams and players that were a part of arguably the most hated rivalry in the last quarter century. Who do you want to see play that hasn't already been named to the alumni team?
—