I teamed up with fellow New Jersey Devils writer Alex Chauvancy to write about what we think the opening night roster will look like.
Alex's Lineup: Finding the Right Balance
Jesper Bratt – Nico Hischier – Nikita Gusev
Andreas Johnsson – Jack Hughes – Kyle Palmieri
Jesper Boqvist – Pavel Zacha – Nick Merkley
Yegor Sharangovich – Travis Zajac – Miles Wood
Ryan Murray – Damon Severson
Ty Smith – P.K. Subban
Will Butcher – Dmitry Kulikov
Mackenzie Blackwood
Corey Crawford
It's worth noting that this is what I think the Devils' opening night lineup looks like based on their current roster, but it wouldn't be a surprise if they made another move or two before all is said and done. 
With that out of the way, let's talk about the lineup. Bratt and Hischier have played a lot together since coming into the league in 2017. And their results are good, as the Devils have controlled 53 percent of the expected goals with them on the ice. Pairing them with an efficient scorer like Gusev should make for a formidable top line. Both of them are also competent defenders, which should help make up for Gusev's defensive shortcomings. 
Johnsson, the Devils' newest addition, has averaged 45 points per 82 games over the last two seasons and seems destined for a top-six role. He has a good shot, as does Palmieri, so pairing both of them with a playmaker like Hughes should give them a legit second line that can score.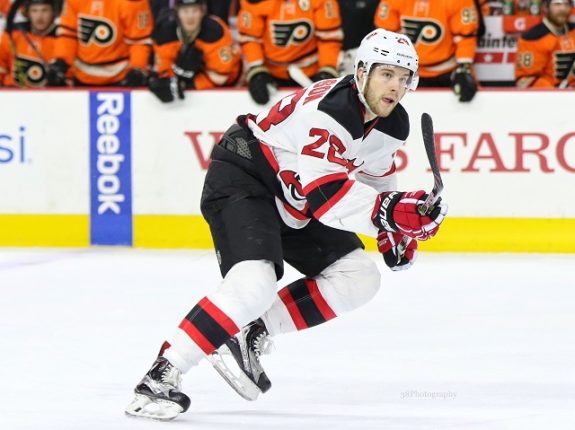 The Devils' bottom six is where things get interesting. Both Boqvist and Merkley are playing well while on loans overseas and should be on the Devils' opening night roster. Zacha played relatively well down the stretch last season, and he's a better fit as their third-line center than a declining Zajac. Meanwhile, Yegor Sharangovich surprises everyone and makes the team. He had 14 points in 15 games to close out the 2019-20 AHL season, and he has 11 goals and 14 points in 22 games while on loan in the KHL.
The Devils' defense will be better with the addition of Ryan Murray. He should be on the top pair with Severson as long as he can stay healthy, which has been a problem for him. It might be a stretch to have Smith on the second pair, but he may be ready for more than a third-pair role. That'd move Butcher down to the third pair, but that's where he's had the most success as an NHLer, and it may be the best spot for him. 
Finally, there's goaltending. No matter how many games the next NHL season is, it should be close to a 50/50 split between Crawford and Blackwood. If both of them put up the numbers they did last season, it should at least keep the Devils competitive for a playoff spot. 
Samantha's Lineup: Finding the Right Combinations
Jesper Bratt – Nico Hischier – Kyle Palmieri
Andreas Johnsson – Jack Hughes – Nikita Gusev
Jesper Boqvist – Pavel Zacha – Janne Kuokkanen
Miles Wood – Travis Zajac – Nick Merkley
Ryan Murray – Damon Severson
Will Butcher – P.K. Subban
Connor Carrick – Dmitry Kulikov
Mackenzie Blackwood
Corey Crawford
Scott Wedgewood
Palmieri and Gusev both put over 40 points last season and could arguably be interchanged, but Palmieri scored 12 more goals and is the veteran winger. Gusev also is not defensively responsible enough to play as much as a first-liner does. Bratt and Hischier have played a lot together in the past few years and it's paid off, considering they have 68 combined points just last season and have been delivering since their debuts in 2017. It makes sense to put them together.
The Devils' newest add, Johnsson, put up consistent points with the Toronto Maple Leafs in the past few seasons. He could be good alongside a young Hughes looking for more success and Gusev after scoring 13 goals and 31 assists in his rookie season. This combination evenly spreads experience throughout the top six forwards, putting vetaran wingers with younger players.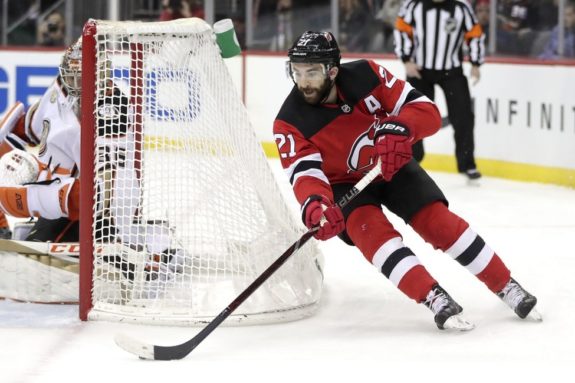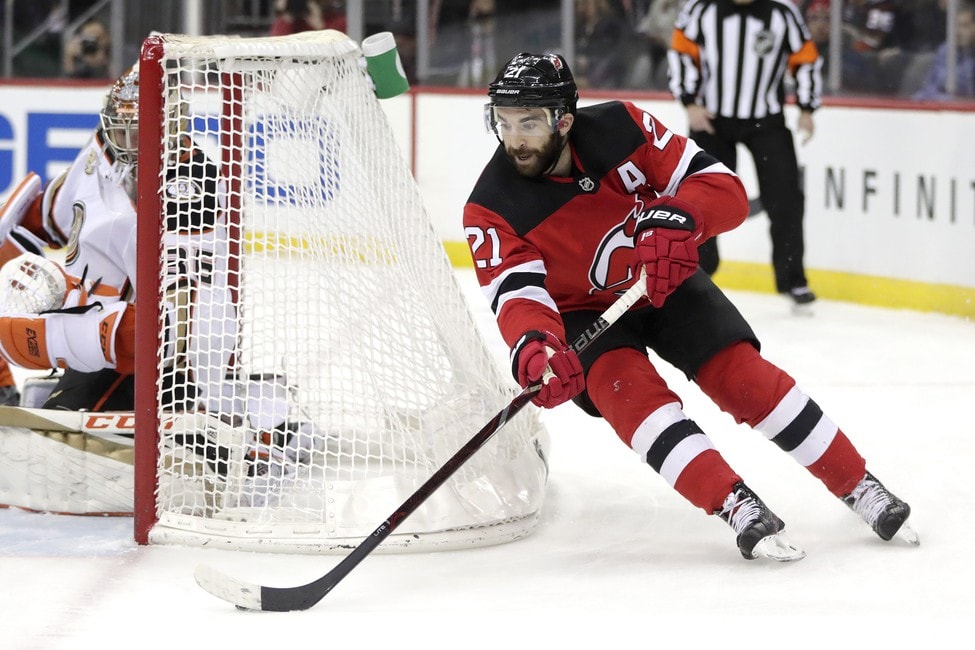 Playing on loan in Europe right now could especially benefit Merkley, giving him that extra push to make the fourth line, as he scored 19 points in 28 games with the Binghamton Devils last year. As he develops more, he alongside Wood and stellar forechecking of Zajac makes for an overall dependable fourth line. 
The team needs another winger to fill out the third line; Kuokkanen and McLeod both have lots of AHL and a bit of NHL experience, but Kuokkanen seems like the better option right now that he has three points with Liiga in Finland. Zacha is faster and younger than Zajac, making him the better fit for the third-line center. Also consider adding Mikhail Maltsev as a dark horse; he is also on loan in the KHL turning some heads.
After adding Murray, he and Severson are a strong pick for the first pair of defensemen. Carrick and Kulikov are a good fit for the third pair, mainly because of the experience they have. Both have a bunch of years in the NHL, putting up decent numbers throughout. Ty Smith could be in the mix at some point, but depending on readiness he might be in Binghamton for some time first.
Both Blackwood and Crawford are comfortable options in net. Splitting games evenly between the two of them would make the most sense, considering their save percentage and goals-against average last season were almost identical. I would expect to see both of them equally come the start of next season, and Wedgewood is a good choice for a third-string.
There is still time for the team to make more changes, like adding that other winger or addressing another concern. With that mix of young talent and experience right now the Devils will continue to strive for that right balance.
---
---