The New Jersey Devils have made notable changes to their roster this offseason. They've upgraded on offense, defense, and in net, but there's still more to work be done.
General manager Tom Fitzgerald has a bit over $17 million in cap space, and he's likely to use a portion of it to make some more additions. What should he be looking to do with that money? Let's take a look at what the Devils still need heading into the 2020-21 season.  
Scoring Depth Needed in Devils' Middle Six
The Devils' offense got the boost it needed when they acquired Andreas Johnsson from the Toronto Maple Leafs. He's an efficient five-on-five scorer who's capable of potting 20 goals and has averaged 45 points per 82 games over the last two seasons. So he should fit in as a top-six winger. 
While Johnsson will provide scoring punch, the Devils could still benefit from adding a middle-six forward. Their depth scoring has been a problem for a few seasons, and they can't rely on just their top six to score goals and win games. 
Though many of the top unrestricted free agents have already signed with NHL teams, there are some depth options the Devils should consider. While Anthony Duclair is a defensive liability, he's coming off a 23-goal, 40-point season. He knows how to produce offense and could fit in with the Devils if they can shelter him and keep him out of defensive situations.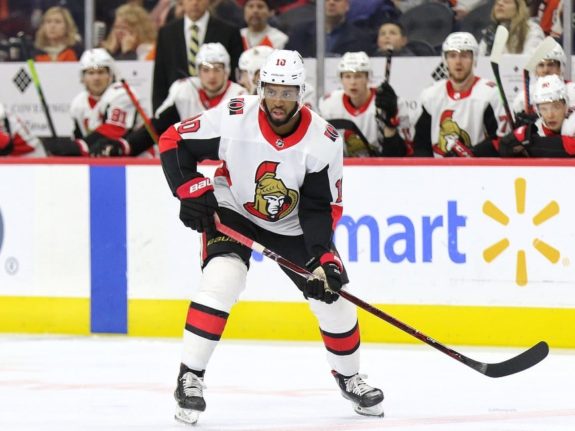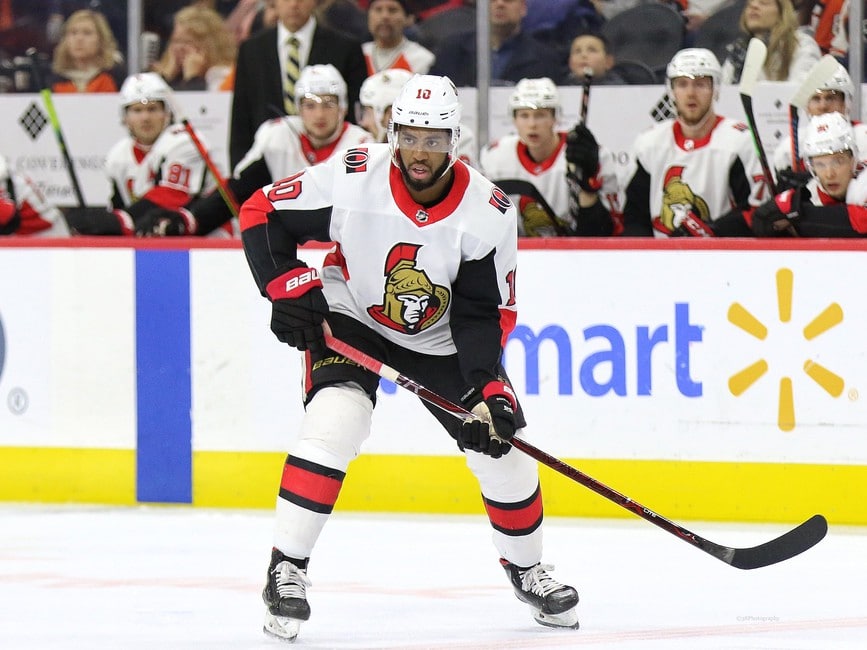 Another player worth targeting is Dominik Kahun, who became a UFA after the Buffalo Sabres didn't offer him a qualifying offer. He produced at a 45-point pace last season and is an efficient five-on-five scorer like Johnsson. He shouldn't cost a lot to sign, and since the Devils aren't going to spend to the cap ceiling, he'd be a great value pickup. 
If Fitzgerald doesn't dive into free agency, there's always the trade route. The Tampa Bay Lightning seem to be in the worst situation of the teams in cap hell. They only have $2.9 million in cap space and have to re-sign three key restricted free agents — Mikhail Sergachev, Erik Cernak, and Anthony Cirelli. 
Related: Devils Still Have Plenty of Cap Space to Spend
The Devils could trade for left-winger Alex Killorn to help the Lightning get some cap relief. He's still a useful player who'd improve the Devils' middle six, as well as their penalty kill. Plus, they'd likely get a sweetener from the Lightning, so that might be the type of trade that helps them add another forward. 
Another Top-Four Blueliner Can't Hurt 
Defense was an area in need of a significant upgrade this offseason, and Fitzgerald didn't ignore it. He acquired defenseman Ryan Murray from the Columbus Blue Jackets and gave up just a fifth-round pick to do it. He also signed Dmitry Kulikov to a one-year, $1.15 million contract, and he should give the team depth in a bottom-pair role. 
Both Kulikov and Murray will help the Devils, but they shouldn't be the only additions. Murray's health is a concern, as he's played in just 127 games over the last three seasons. That means the Devils could be in trouble if he misses any time due to injuries. Kulikov played second-pair minutes for the Winnipeg Jets, but that's not a suitable role for him at this stage in his career.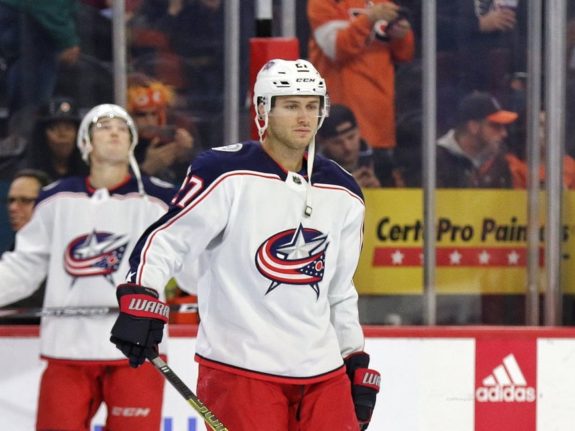 Fitzgerald has options to address the Devils' need for another defenseman, but it isn't going to come through a free-agent class that's now barren. Instead, he'll have to look to the trade market. And there are a couple of players who could be available that make sense. 
While the Lightning's priority is to find a way to keep Cernak, they might not be able to free up the money to do so. His counting totals don't pop off the scoresheet, but he's what the Devils are looking for in a defenseman. He's 6-foot-3, 233 pounds, but is quite mobile for someone his size. Plus, he's effective in transition while still playing a physical game. 
The other defenseman to keep an eye on is MacKenzie Weegar. He and the Florida Panthers seem to be at an impasse in contract talks, and that's led to speculation they could trade him. He's a right-handed shot but has primarily played the left side with the Panthers. Like Cernak, Weegar's counting totals don't catch your eye. But he's effective in transition, and he's had a strong positive impact defensively at even-strength: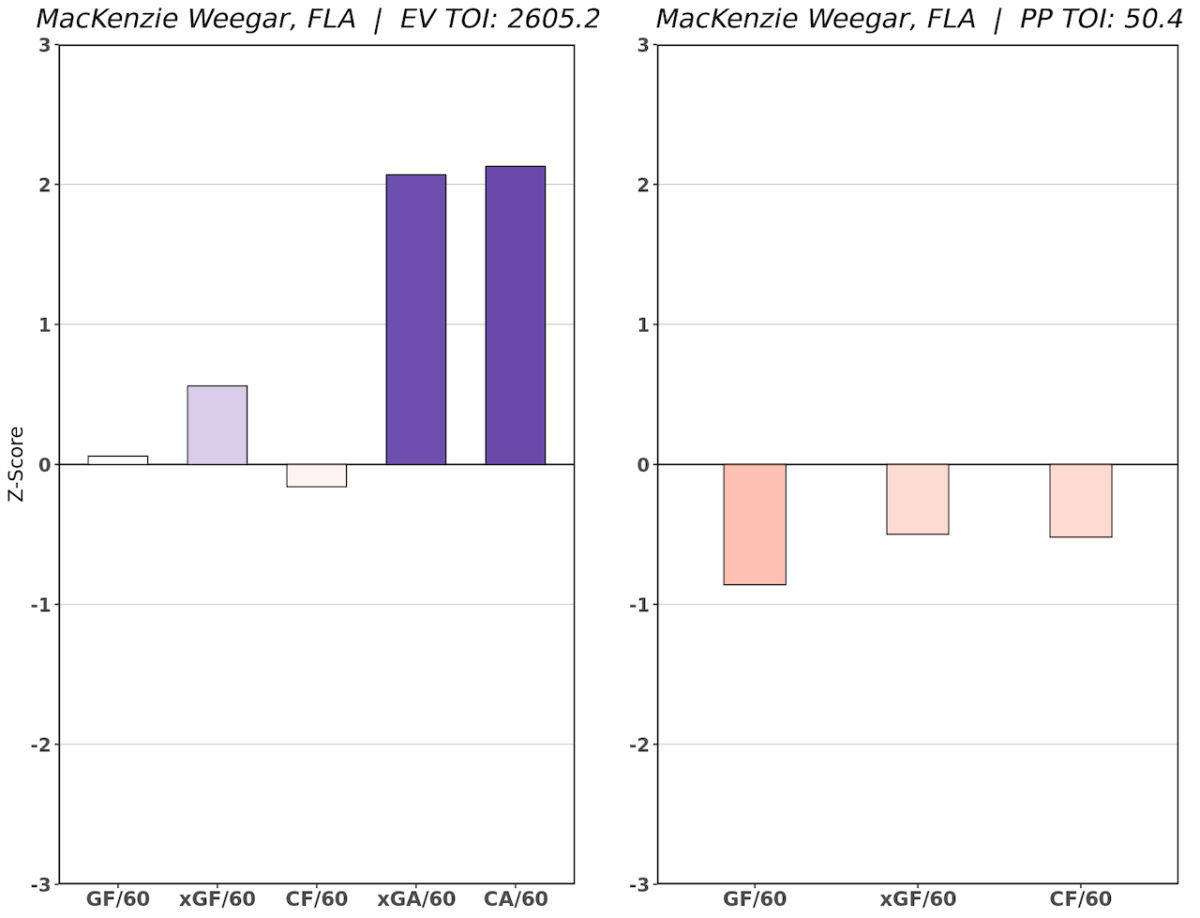 Both Weegar and Cernak are RFAs. Weegar is 26 years old, while Cernak is 23, so they both fit the mold of U-26 players Fitzgerald wants to add to the roster. They can both play in the top four, and either would be the final piece the Devils need to round out a much-needed defensive overhaul. 
Defense Should Be the Priority
Fitzgerald has addressed significant needs for the Devils this offseason. Of what's left to do, finding another top-four defenseman should be no. 1 on the list. There are a couple of reasons, one being simply that they just need another blueliner. But it also has to do with Murray's health. If he misses time due to injuries, the Devils' defense doesn't look all that much different than last season. 
Related: Devils News & Rumors: Palmieri, Weegar, & More
As for a middle-six forward, there's not a lot of downside to adding another one. That said, the Devils have internal options that could fill that role. Among them are Jesper Boqvist, Janne Kuokkanen, and Nick Merkley, all of whom are on the cusp of being NHL regulars. If one of them proves they're ready and the Devils find a way to bring in another top-four defenseman, they should be much more competitive in 2020-21. 
* * *
Advanced stats from Evolving Hockey
---
---