Minnesota Wild general manager Bill Guerin made several drastic changes this offseason. While those changes may be alarming to some, we have to put our faith into believing that Guerin knows what he's doing. After all, he is a four-time Stanley Cup winner, twice as a player and twice as the assistant general manager for the Pittsburgh Penguins. Sometimes you have to shake things up to breathe new life into them, and that's what we're seeing with the players on this team.
That said, would it be crazy to speculate that the lineup will also undergo some significant rearranging? I'd say that we should expect it. That old saying "if it ain't broke, don't fix it" doesn't apply to the Wild's offense of past seasons. Therefore, I think we're due for some shuffling within those lines.
Related: Wild's Depth Upfront Could Be Difference Maker This Season
While we wait patiently for the 2020-21 season to safely get underway, let's take a look at what the opening night roster might look like. First, I'll give you an overall look at my projections. Then, I'll break it down for you line by line.
| | | |
| --- | --- | --- |
| Kirill Kaprizov (LW) | Marco Rossi (C) | Kevin Fiala (RW) |
| Jordan Greenway (LW) | Joel Eriksson Ek (C) | Ryan Hartman (RW) |
| Zach Parise (LW) | Marcus Johansson (LW/C) | Mats Zuccarello (RW) |
| Marcus Foligno (LW) | Nick Bonino (C) | Nick Bjugstad (RW) |
| Ryan Suter (D) | Jared Spurgeon (D) | |
| Jonas Brodin (D) | Matt Dumba (D) | |
| Carson Soucy (D) | Brad Hunt (D) | |
| Cam Talbot (G) | | |
| Alex Stalock (G) | | |
2021 Opening Night Roster Projections
I understand that my roster projections look a bit different than you may have seen elsewhere. Does it mean it's wrong? Only time will tell, but perhaps drastic times call for drastic measures.
Kaprizov, Rossi and Fiala Fill the First Line
Rumor on the street is that Marcus Johansson will center the Wild's first line, but this would be a gamble. I'd like to see Marco Rossi storm out of the gates and take a leadership position on this team. I know that he's not even officially on the Wild roster yet, but there is little doubt in my mind that we'll see him take the ice on opening day.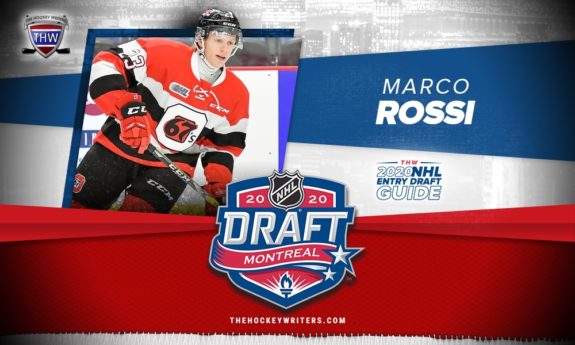 To me, it makes a lot of sense to group the youngsters together. They'll continue pushing each other to reach new milestones rather than holding back to match the needs of an older teammate. Yes, they are a bit green, but I don't see that as being a problem with these three. They have each proven their abilities. The speed, stamina, and scoring capability of this grouping would form a first line that is something to fret.
Greenway, Eriksson Ek, and Hartman Form the Second Line
I know, I know. These are third and fourth line players, you say. Hear me out. This line will continue to grow stronger as the season goes on. There is a lot of talent here, and they have a lot to prove. Bombarding the competition with the tenacity of this second line could prove to be a powerful move.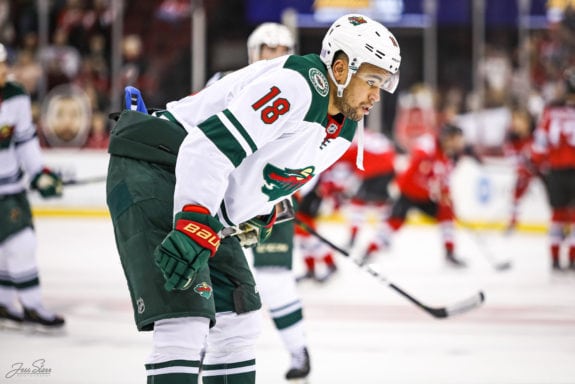 The spotlight is on Jordan Greenway to step up and shine. Taking advantage of the long offseason to work on improving some of those skills where he previously lacked confidence will push him to the top of the pack.
Further encouragement by teammates Joel Eriksson Ek, who is one of the leading defensive centers in the league, and Ryan Hartman, who has a two-way game that's underrated yet difficult to rival, will only strengthen Greenway's game. If this line were to come together, it could be the surprise underdog of the season.
Parise, Johansson and Zuccarello Shift Down to Make a Veteran Third Line
Most would consider this trio first and second-line players, but let's all take a minute to be real here. Not one of these men is at the top of his game anymore. Don't get me wrong. They are still quite skillful.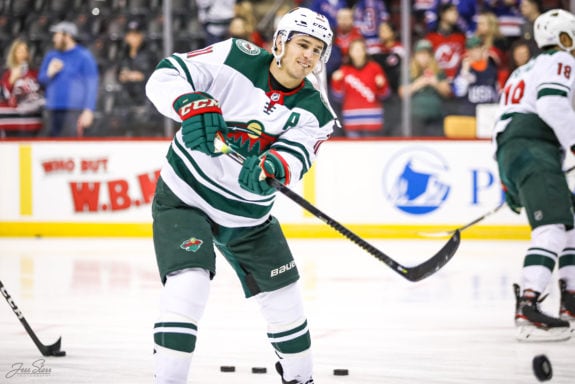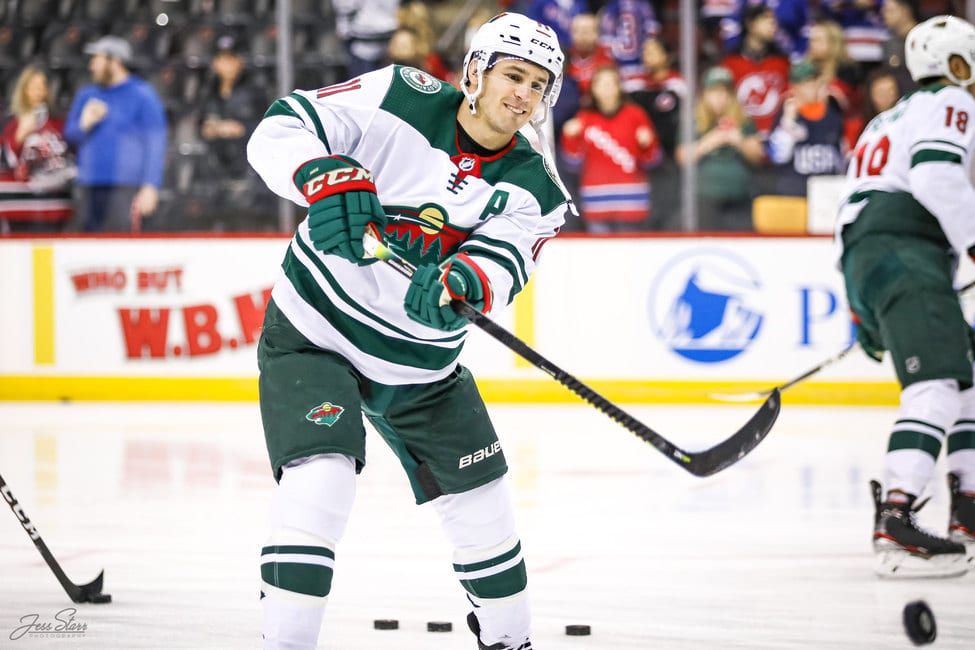 Zach Parise will likely have yet another season of strong offensive play, but how much longer the 36-year-old's body will last remains a question that's lodged in the back of my mind. Johansson and Mats Zuccarello haven't proven to be reliable enough for a top-six placement. However, if they manage to bounce back this year, this third line could give the competition a run for their money.
Foligno, Bonino and Bjugstad Become Best Fourth Line in NHL
Marcus Foligno looked great last season and is continuing to improve. Plus, with his contract coming to a close, he'll have to put it all out there this season. His future is literally on the line. Nick Bonino and Nick Bjugstad will complement his top-notch defensive play with their equally strong two-way game capabilities. If this group comes together, I could see it ranking among the best bottom-six lines in the NHL.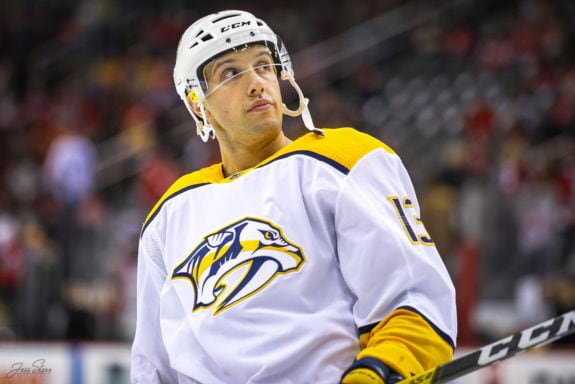 This brings us to the defensive pairings. I'll go along with the crowd and agree that there is little to be done here. The defense was not the problem for the Wild last season. Their defensive core has been on point, and I don't see that changing anytime soon. With the addition of Cam Talbot as the starter goalie, I anticipate this defense will rank towards the top.
So there you have it, my opening night roster projections for the Wild's 2020-21 season. Unconventional? Sure. But if there was ever a year to be bold and hold nothing back, this has got to be it. The way I see things, with a proper structure, the Wild will be in contention for that long-sought Stanley Cup after all.
---
---
A rink rat since the tender age of 4, Carrie Sinclair knows all things ice. As a competitive figure skater turned professional coach for figure skaters and hockey players alike, she contributes a unique perspective to the sport. Now living a nomadic lifestyle with her family, Carrie enjoys writing about all of her passions… travel, recreation, and ice sports, to name a few.