Today (Nov. 13) marks one month since the NWHL announced that its founder Dani Rylan Kearney was stepping down from her role as commissioner. But she isn't going very far. In fact, she will still be doing a lot of the work she was trying to balance while running the league as President of the original ownership group. 
Rylan Kearney will continue to seek independent ownership for the four teams (Buffalo Beauts, Connecticut Whale, Metropolitan Riveters, Minnesota Whitecaps) that are still owned by the league. The Six and the Boston Pride are currently owned by independent groups.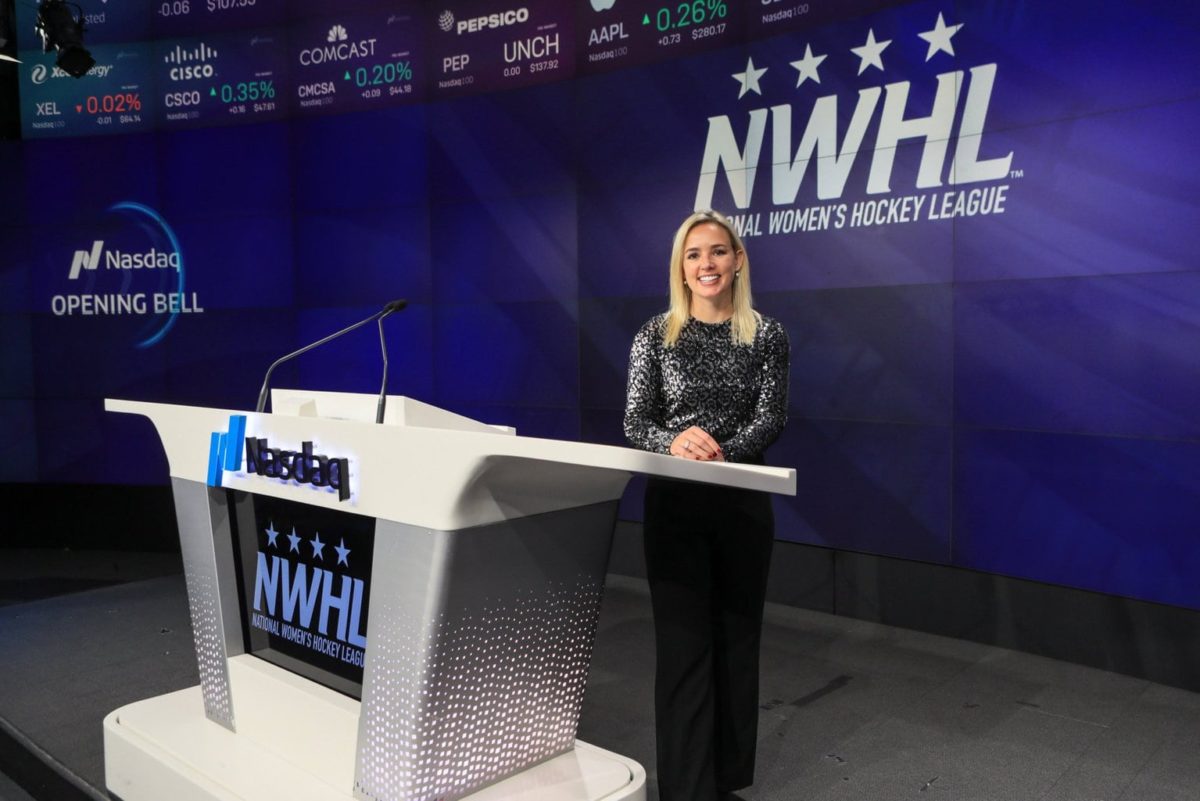 "We would like to thank Dani for her role in founding the league and bringing it to where it is today. She has made an enormous impact on women's hockey and led the NWHL from inception through its first five seasons, setting the stage for the next phase of growth," said Andy Scurto, a member of the Board of Governors. 
On the same day, the league also announced that Tyler Tumminia would be taking over as Interim Commissioner. She most recently served as a Chairperson of the Toronto Six, the NWHL's newest team which launched in April, and has a lot of experience as a front-office executive.
"This is a time of opportunity and transformation for the NWHL, and the changes we are making across the league will fortify a foundation for continued success well into the future," said Tumminia in the press release.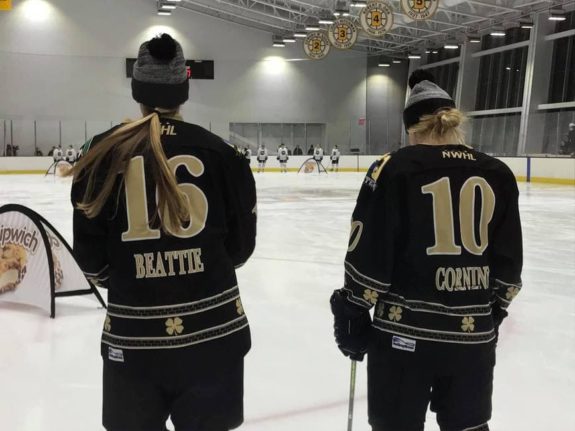 Rylan Kearney wasn't quoted in the press release, but did take to Twitter to share some of her thoughts.
The Hockey Writers reached out to one player from each of the six NWHL teams over the past month to get their thoughts on the biggest news of the off-season. In doing so we covered a lot of ground – from players about to make their NWHL debut to players who have been with the league for a handful of seasons. 
Some gave encyclopedic answers (thank you Allie!) and others kept it short and sweet. But one thing was certain – they all have a ton of respect for the founder of the league that they are so proud to be a part of as they look to advance the women's hockey game to the next level.
Jenna Rheault, Boston Pride Defender
Rheault will be entering her second season as a pro after being drafted 25th overall (University of New Hampshire) by Boston in the 2018 NWHL Draft.
"Although I know Tyler Tumminia will be a great fit as the new NWHL commissioner, there was definitely a mix of emotions when I heard that Dani was stepping down because she has been a true trailblazer for the future of women's hockey through her work with the NWHL. It is an honor to play in a league that was founded by such a confident woman who is a force to be reckoned with."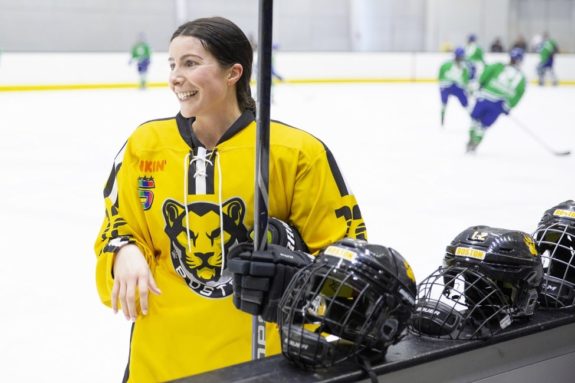 "Not only has she handled the highs and the lows of progressing professional women's hockey with poise and resilience, but she has grown this league exponentially within the six years of its existence."
Related: Jenna Rheault's Season in Review
"There is no doubt in my mind that the current and future players of this league will be thanking her for years to come for all of the hard work that she has put in to create this professional stage. I wish her the best of luck in her next chapter. Thank you, Dani!"
Kayla Meneghin, Buffalo Beauts Forward
Meneghin will be entering her third season as a pro, her first in Buffalo after two seasons with Connecticut. She signed with the Whale in 2018 as an undrafted free agent after a stellar career at SUNY Plattsburgh.
"Whether Dani is the commissioner of the league or not, she is a huge part of this league succeeding. I am extremely excited to see her in a new role where she can focus on overseeing operations and focusing on finding ownership for current NWHL teams."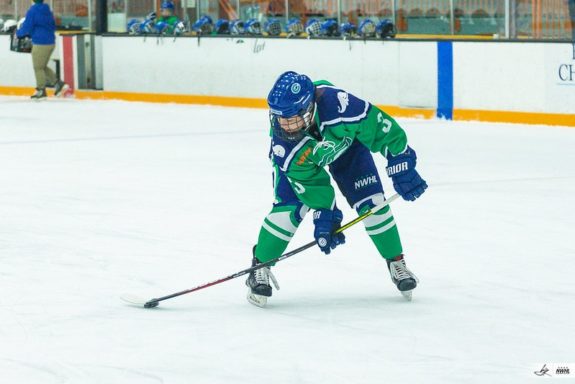 "She is a hard worker and that has shown as we head into our sixth season. I can't wait to see what more she can do for women's hockey and our league going forward."
Hanna Beattie, Connecticut Whale Defender
Beattie will be entering her fourth season as a pro after signing with Connecticut as an undrafted free agent in 2017. The Williams College grad has been an asset with her ability to play both defense and forward.
Related: Hanna Beattie Proving Her Value
"Dani has played an instrumental role in spearheading the growth and development of girls and women's hockey. She has devoted so much time and energy in creating and building the NWHL and has been a fearless leader throughout her time as Commissioner."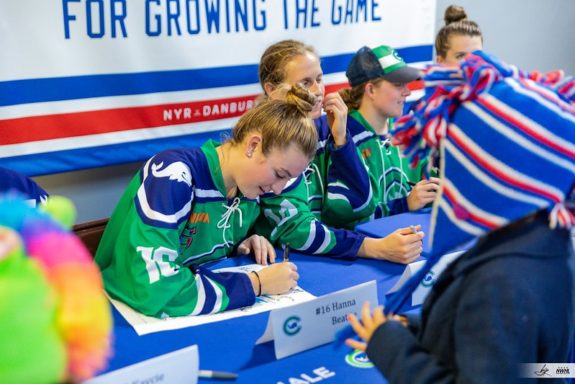 "I will be forever grateful for her efforts in giving me a chance to play competitively beyond college, and I truly admire her courage, passion, and grit. With the NWHL adopting a new governance model, I am confident Dani will succeed in her new role leading each team towards private ownership, and I am excited for what the future of this league holds."
Mallory Rushton, Metropolitan Riveters Forward
Rushton will be entering her second season as a pro after signing with the Riveters as an undrafted free agent from RIT.
"I think Dani has worked so hard for our league to get it where it is today. She has created something so special that I believe will impact future generations and continue to thrive."
"I look forward to seeing Dani finding new opportunities in the league for players, staff, and investors in her new position. I cannot wait to see where her leadership and dedication takes the Riveters, Beauts, Whale, and Whitecaps next! We can't thank her enough and look forward to seeing Tyler take over as commissioner."
Allie Thunstrom, Minnesota Whitecaps Forward
Thunstrom will be entering her third season as a pro and coming off of a season where she was co-MVP of the league and set an NWHL record for goals in a single season (24).
"First and foremost I need to thank Dani for everything she has done for this league and women's hockey in general. She had a dream of creating a professional league where female players got paid to do what they love and she accomplished that. She has given each one of us the platform and ability to achieve our childhood dreams of becoming pro hockey players and I will forever be thankful for having that opportunity and getting to be part of it."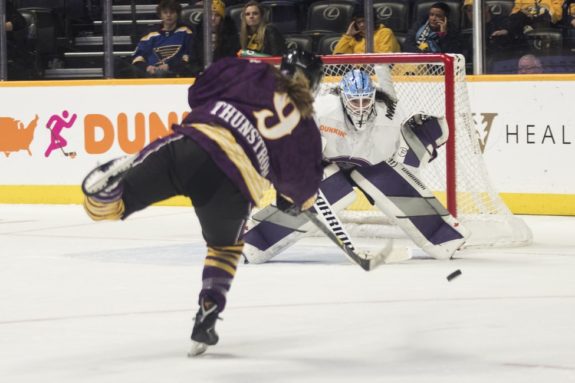 "Future generations of girls now have something tangible to look up to and aspire to be – and that's so incredibly special – it's hard to put into words. I'm super excited about her new position as president of the ownership group for the four league-owned teams. I have no doubt her passion, tenacity, and intelligence will continue to create an atmosphere that we are proud to play in. I can't wait to see what she does with this role."
"The appointment of Ty as the interim commissioner is super exciting as well because it speaks volumes to the advancement of the league and opens the door to so many possibilities with her tremendously successful background in sports and minor league baseball."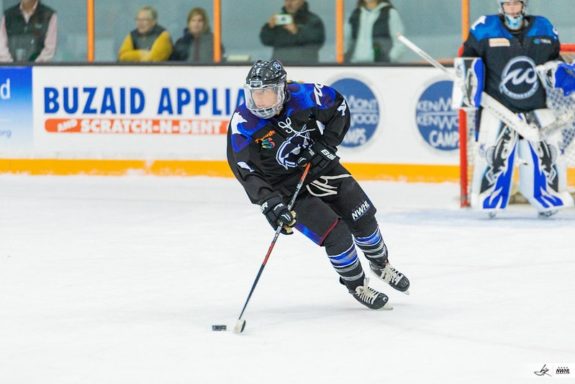 "In the few conversations I have been privileged enough to have with her I am inspired by her confidence, her knowledge, and understanding of sports business, as well as her empathy and care for players. I think she will be an excellent addition to our strong leadership core." 
Lindsay Eastwood, Toronto Six Defender
Eastwood will be entering her first season as a pro after a four-year career at Syracuse University where she was a captain her junior and senior seasons.
"I am very thankful for Dani Rylan Kearney's efforts that has taken the NWHL this far. Her dedication to growing women's hockey is really inspiring to see. It's also great to hear that she will continue on her mission to grow the league by transitioning to President of the original ownership group as she helps establish independent ownership for those teams."