In today's NHL rumor rundown, there is news that the Carolina Hurricanes will look to get an extension done with Dougie Hamilton as soon as possible. Meanwhile, forward Bobby Ryan detailed why he chose the Detroit Red Wings in free agency and could a former Montreal Canadiens forward return to the NHL? If he does, it won't be as a player. Finally, the Tampa Bay Lightning are getting primed to make two pretty major trades.
Hurricanes To Talk Hamilton Extension Next Week
According to Tom Gulitti of NHL.com, the Carolina Hurricanes aren't going to wait until the end of next season to get defenseman Dougie Hamilton signed to a new contract. Hamilton has one more year at $5.75 million on his deal and there was some talk the Hurricanes might make additional changes to their blueline. Hamilton won't be among them.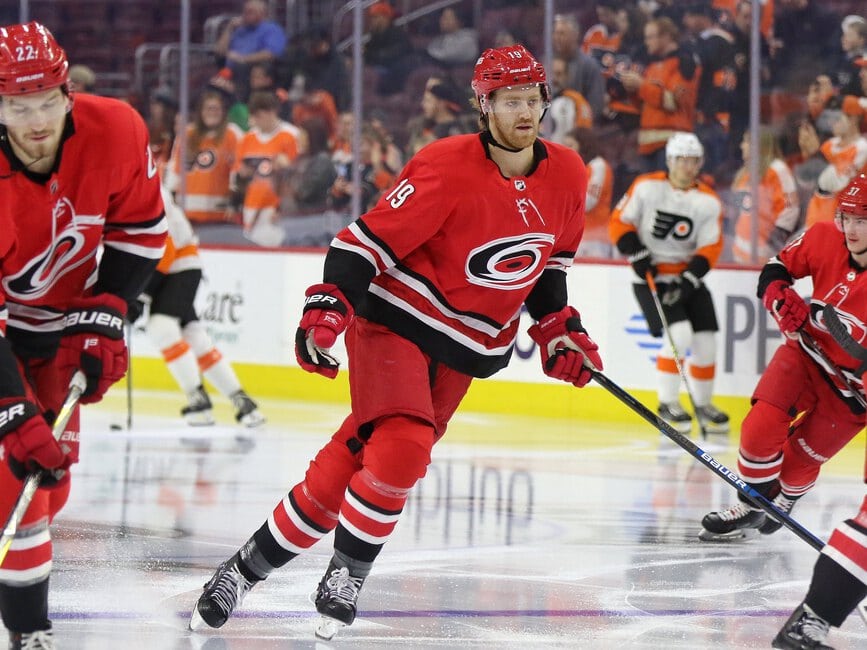 Hurricanes GM Don Waddell said he hasn't spoken with Hamilton about an extension yet, but plans to when the d-man arrives back in Carolina later this week. The idea is to get a deal done before the season starts.
One of the questions will be what he's worth on an extension. Remember, in the back of their minds, the team needs to keep space available to re-sign Andrei Svechnikov.
Apparently, the Hurricanes also haven't ruled out unrestricted free agent defenseman Sami Vatanen. Waddell spoke with Vatanen last week and told him to keep them posted.
Related: Flames 'Reverse Retro' Jersey Tease Brings Back '90s Nostalgia
Why Ryan Chose the Red Wings
During an interview with Craig Custance of the Athletic, forward Bobby Ryan discussed why he chose the Detroit Red Wings in unrestricted free agency, selecting a rebuilding team over a contending one.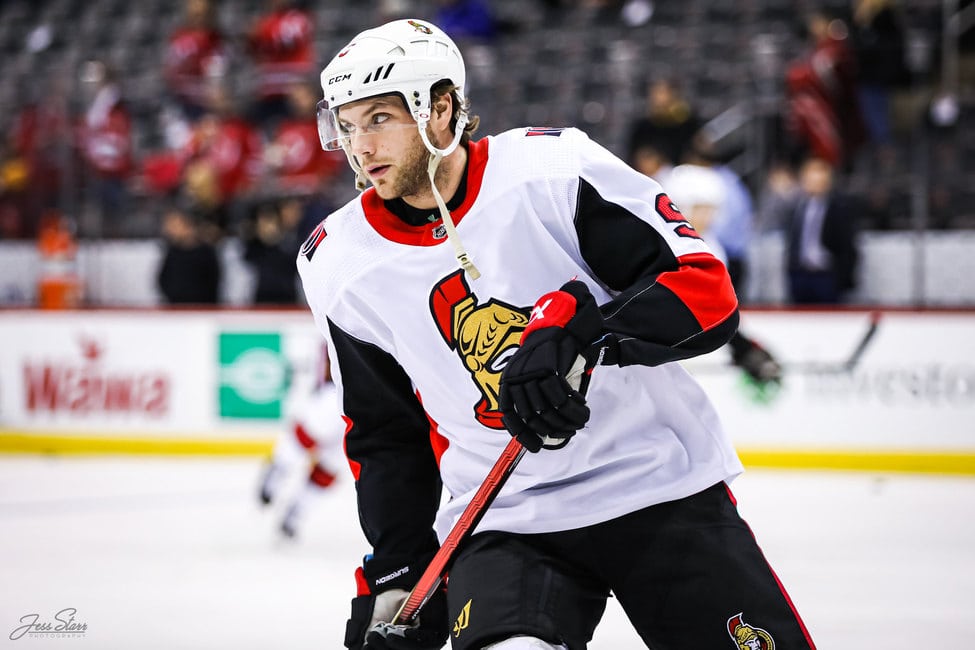 Noting he'd never been through free agency before, it wasn't about the money since he was aware of what he might get and every team's offer was close to the same. Still, as he listened to multiple teams call and detail where he might fit on their team, his talk with Red Wings GM Steve Yzerman was unique. Calling it an "outstanding conversation," he said, "Detroit just made the most sense for so many different reasons."
Ryan explained:
I knew that I needed to prove there is still some high-end hockey in me. I didn't want to go somewhere and immediately be a third- or fourth-line guy. I still think I can play in the top six to nine. Steve made it clear I can earn that there. 

source – ''It came as a complete shock:' Bobby Ryan on change, recovery and new dreams' – Craig Custance – The Athletic – 11/12/2020
Ryan said that Yzerman also was honest about what could happen at the trade deadline and if Ryan played well, the team would be completely ok with moving him to a contender if teams inquired about a trade at that time.
Related: Top Lines in Colorado Avalanche History
Plekanec Thinking Possible NHL Return in Two Years
Saying "I'm still a player", former Montreal Canadiens forward Tomas Plekanec noted he's a ways away from retiring from hockey. He added, "I'm continuing my career. I play at home in Kladno. I still have fun."
When asked if he thought he'd ever take a different job in hockey, he said it's not something he's yet thinking about. He explained through TVA Sports (English translation), "I don't yet have to ask myself questions about my future, about job offers that might interest me. I will think about it one day, probably in two years."
About specifically taking a job in the NHL, he noted, "I can't say I would never say yes to a job in the NHL. But I still have time to think about it. My focus is on hockey in Kladno and on my family."
Lightning to Trade Two Players
TVA Sports also notes that the Tampa Bay Lightning are likely to make two pretty significant trades here in the next few weeks. The Stanley Cup champions will have to part with "two good players and more," Renaud Lavoie said in his daily column on the JiC show on Thursday.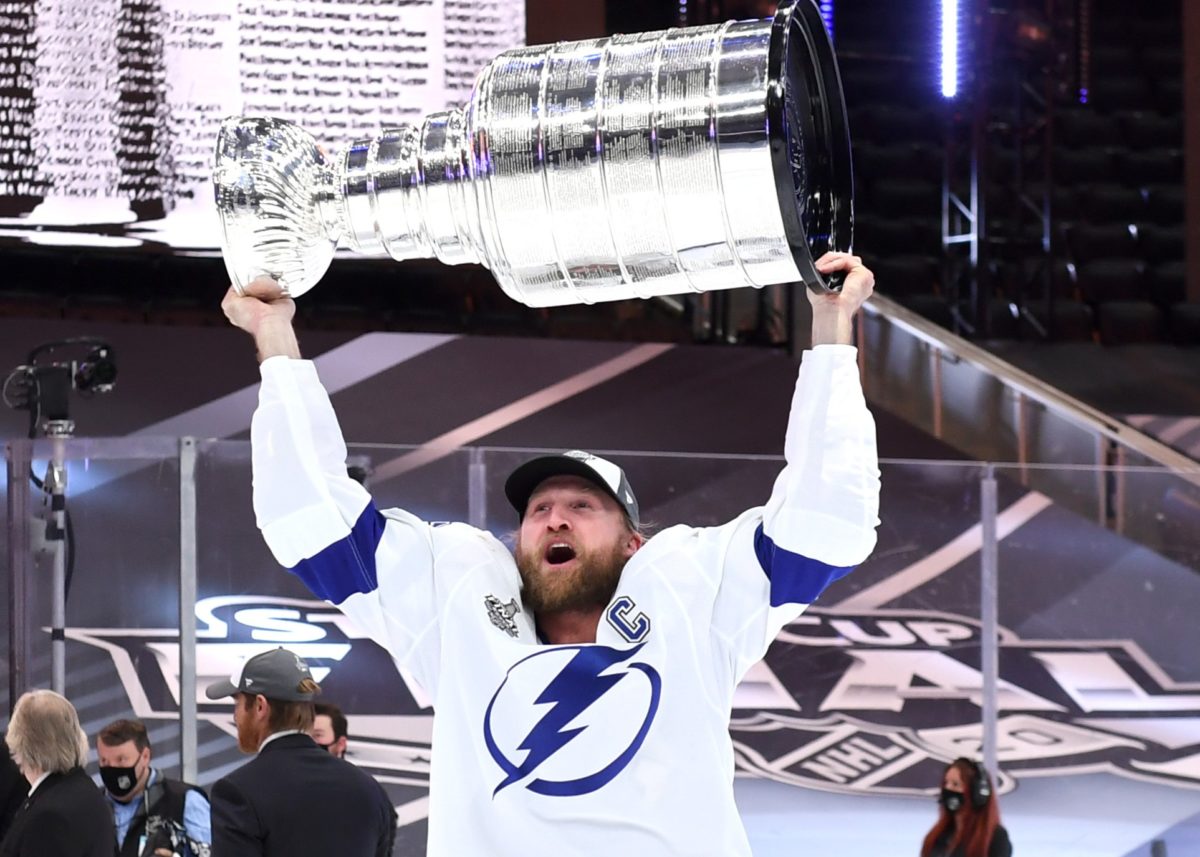 Saying they are the team in the most trouble, Lavoie was told the Lightning believe they can sort things out by the start of training camps but will have to part with the players and give up something more. "We will be forced to add draft picks or even young prospects. "
Lavoie believes the New Jersey Devils, Los Angeles Kings or Nashville Predators are the teams that the Lightning will end up working with.
---
---
Catch up on all the latest NHL Rumors