Training camp opens tomorrow for the New Jersey Devils, with on-ice activities beginning soon afterward. I'll have some thoughts regarding Jesper Bratt, who remains an unsigned restricted free agent and will miss the start of camp. Plus, a look at how Nico Hischier's injury affects the Devils as they begin preparing for next season.
We'll also take a look at Dawson Mercer, who signed his entry-level contract (ELC) last week and is making a name for himself at the World Junior Championship. Let's get into the latest team news and rumors. 
Mercer Signs ELC, Impressing at WJC
It's been quite the week for Mercer. He signed his ELC on Christmas Eve then followed it up with a four-point performance in Team Canada's first game at the WJC. To date, he has five points (2 goals, 3 assists) in three games for the Canadians. 
The Devils used the 18th overall pick on Mercer at the 2020 Draft back in October. With the QMJHL having trouble getting games in due to COVID-19 outbreaks, he hasn't played much hockey since the draft. Before heading to Canada's selection camp, he had seven points in five games with the Chicoutimi Sagueneens in the QMJHL.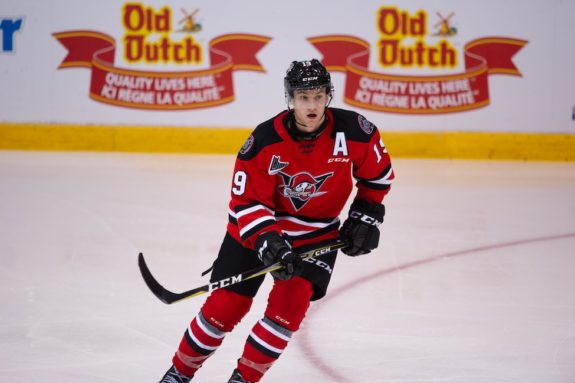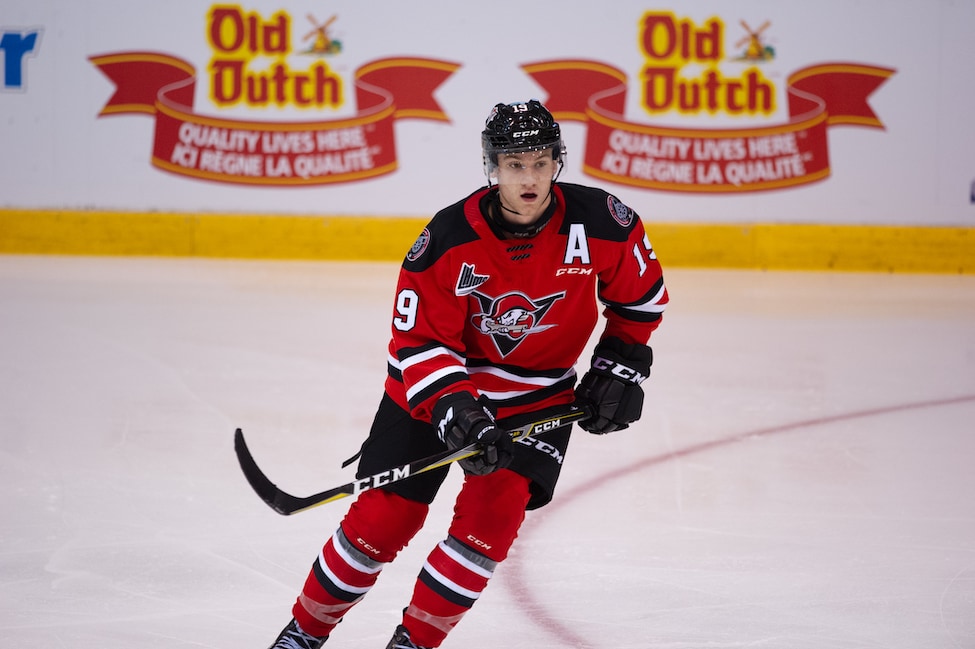 It's tough to make a serious evaluation of Mercer at the WJC because he's had limited ice time. But he's certainly making the most of his minutes. He's been active on every shift and has shown some of the qualities (impressive shot, stickhandling, hockey IQ) that made him a first-round pick. 
Related: Devils Prospects to Watch at the 2021 World Juniors
Mercer began the WJC as Canada's 13th forward. He logged only 5:53 of ice time when he put up four points against a depleted Germany team. But he's moved up to the fourth line and is playing as a left wing alongside Ryan Suzuki and Philip Tomasino. His ice time has increased a bit, and he's playing in all situations, including the power play and penalty kill. If Mercer keeps performing the way he is, he should stick alongside Suzuki and Tomasino for the rest of the tournament. 
Bratt Still Remains an RFA
It's a bit of a surprise to see Bratt still in need of a new contract with camp opening up in less than 24 hours. He struggled in the first part of last season but looked like a different player after the Devils fired John Hynes on Dec. 3, 2019. He finished with 25 points over his final 39 games after totaling only seven in his first 21 games. He showed marked improvement defensively and was one of the team's best two-way forwards when their season concluded in March due to the COVID-19 pandemic. 
Bratt is only 22 years old and is undoubtedly a long-term piece for the Devils. It's not unusual to see RFA negotiations drag into camp, but things are different this year. For starters, he'll have to quarantine for seven days before he can partake in on-ice activities. That means he's guaranteed to miss the start of camp, even if he signs in the next 24-48 hours.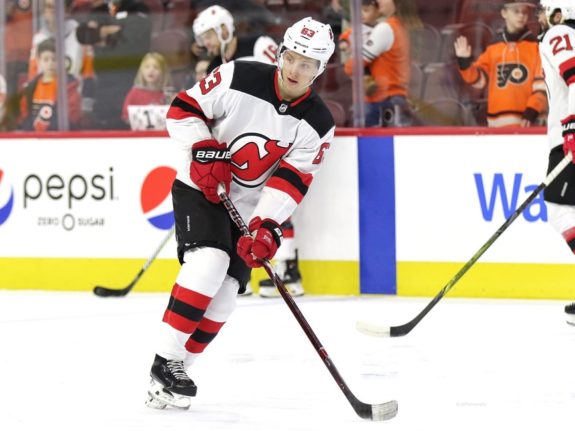 And missing camp could be problematic this season. Conditioning isn't the concern here; Bratt has been working out in Sweden during the offseason. The worry here is there are no preseason games, and the Devils have a new coach in Lindy Ruff. He'll be implementing a new system, and it's likely to be much different than what the team ran under Hynes. 
Because there are no preseason games, what happens during practice will be of the utmost importance. Bratt not being there means he'll have to play catch up when it comes to learning Ruff's new system. So this deal needs to get done as soon as possible. The longer he goes unsigned, the worse off he and the team are. 
Hischier to Miss Start of Camp
Late last night, Sportsnet's Elliotte Friedman broke the news that Hischier suffered a leg injury training in Switzerland early in December. 
While Devils' reporters confirmed the injury isn't serious, not having your no. 1 center available to start camp is suboptimal. It becomes even less ideal considering Bratt is still in need of a new contract. That's 1/3 of the Devils' top six missing time. 
With Hischier out to start camp, at a minimum, that means the Devils' younger centers have the chance to carve out more significant roles. If Hischier misses regular-season games, Jack Hughes may suddenly be looking at centering the first line. He struggled last season, but some of his best games came on a line with Taylor Hall and Kyle Palmieri. So if paired with the right linemates, Hughes should be able to hold his own. 
That could also mean Pavel Zacha moves up to play top-six minutes. That's not the best role for him, but he did produce when paired with Bratt and Nikita Gusev over the last few weeks of the 2019-20 season. Zacha will need linemates who can drive play, so going back to Bratt (whenever he signs) and Gusev might be the way to go. 
Related: Devils' Training Camp Storylines
Hischier missing time also opens up opportunities for some of the Devils' young prospects (Michael McLeod, Yegor Sharangovich, etc.) to earn NHL roles. So that's a new wrinkle to watch during camp. 
That wraps up this edition of Devils' news and rumors. Have a safe and happy New Year's Eve and Day. And make sure to keep it here at The Hockey Writers for any breaking Devils' news as training camp begins. 
---
---