Welcome to New Jersey Devils News & Rumors, a new weekly segment that will be released every Friday this season. Since our last edition, the Devils won four consecutive games against the Colorado Avalanche, Columbus Blue Jackets, Vancouver Canucks, and Edmonton Oilers.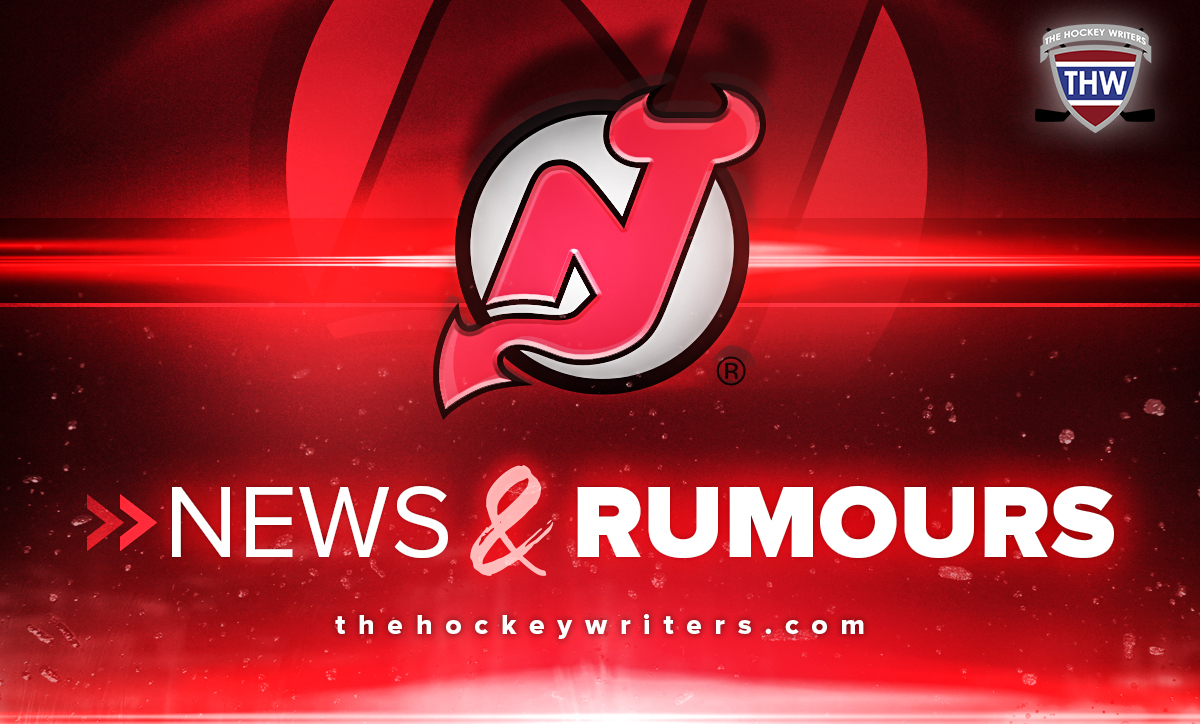 Head coach Lindy Ruff's squad is getting noticed around the league earning the sixth spot on NHL.com Super 16 ranking and having NHL Network's Jackie Redmond asking where to sign up to be part of the Bratt Pack.
What has been impressive about the team's victories are the ways that they are earning their wins. On Oct. 28, Vitek Vanecek and company shut out the defending Stanley Cup Champions and scored their lone goal on the power play. Two days later they put up seven goals and 53 shots in a dominant victory over the Blue Jackets, and most recently put on an absolute show at Roger Place with a come from behind win over the Oilers.
The Devils have won five consecutive game for the first time since Dec. 15-27, 2017. They continue to be one of the hottest teams in the league, and have a big test ahead of them when they face the Calgary Flames Saturday night.
Blackwood Leaves Game in Edmonton
Goaltender Mackenzie Blackwood only played 28:41 on Nov. 3 after making 16 saves on 18 shots. He left the game in the second period after falling awkwardly after making a save. The 6-foot-4 netminder made the save and slid across the crease where he looked to have tweaked something because he was face down on the ice for a few seconds before one of the team's trainers came out.
The Devils held a practice this afternoon in Calgary and Blackwood was noticeably missing. The good news is that Jonathan Bernier, who is still on injured reserve, has been on the ice with his teammates. When coach Ruff met with the media after the team's practice he said Blackwood is meeting with doctors in Calgary later today.
32 Thoughts: The Podcast
On Friday morning's episode of 32 Thoughts: The Podcast Jeff Marek and Elliotte Friedman talked about the Devils' performance in Edmonton. They again stated the team had an easier schedule to start the season and that their game against the Oilers would be a big test. Friedman admittedly stated that not only was it was not a fluke win for New Jersey, but their speed proved to be too much for their opponent.
"Not only does New Jersey look like a really skilled team and a really fast team, they look like a very, very resilient team. And it's a great combination."

– Elliotte Friedman
They also briefly discussed Bratt's contract. Even though it's a few weeks into the season, the writing is on that wall that the 24-year-old is setting himself up for a massive payday. On Thursday, he extended his point streak to 11 games (five goals, 12 assists), which is a new franchise record.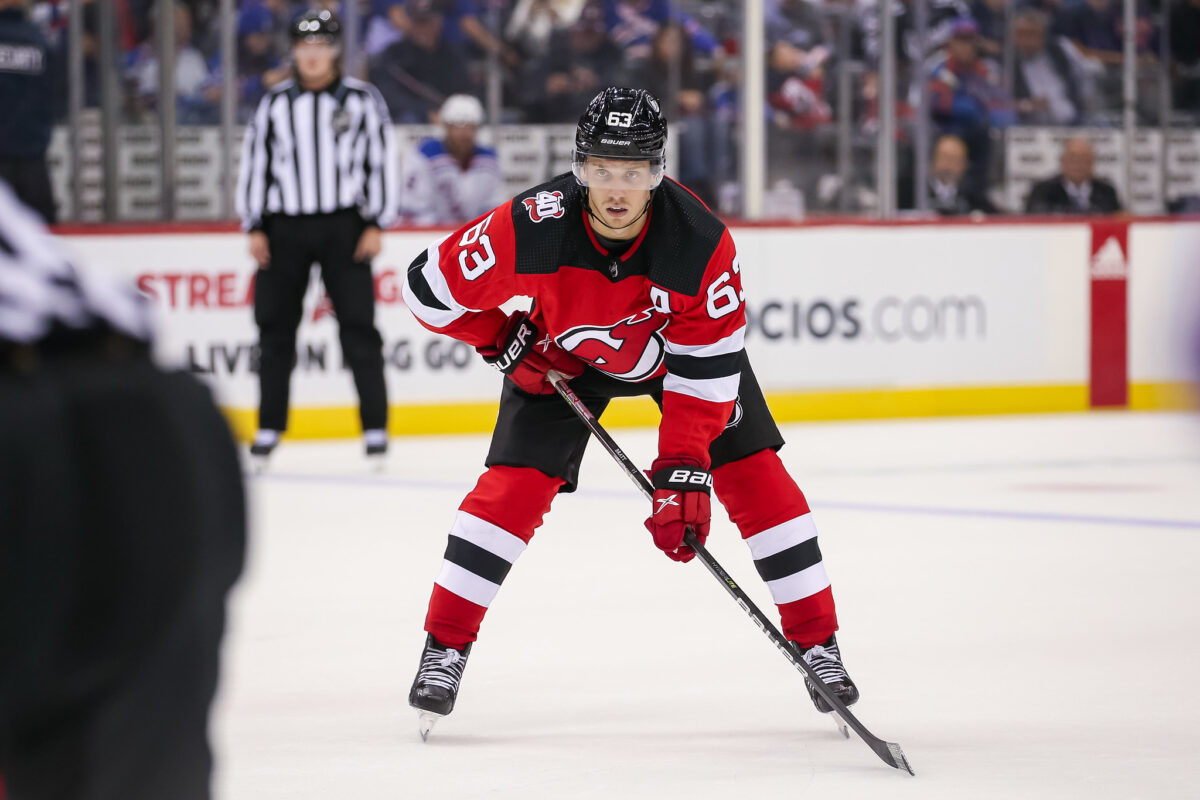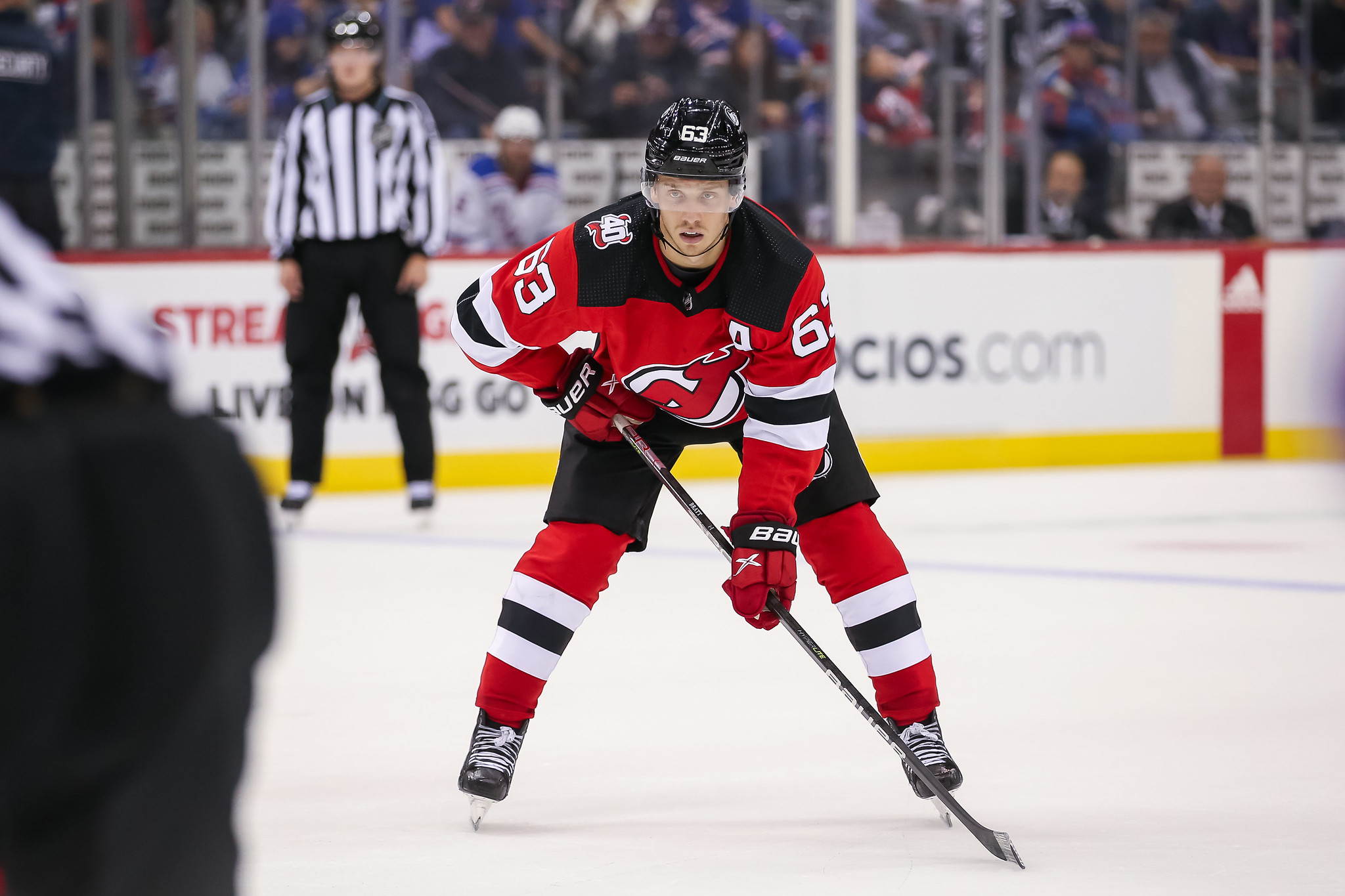 For the first time in a long time, the Devils' blue line is getting recognized for their skill. John Marino continues to receive praise as the two hosts said he is having a wonderful comeback season. New Jersey trading Ty Smith and a third-round pick to receive the Massachusetts native is paying off dividends as he is on a three-game point streak in addition to being tasked with shutting down the opposition's biggest offensive threats.
Tom Fitzgerald's DFO Rundown Appearance
New Jersey general manager Tom Fitzgerald was a recent guest on the DFO Rundown podcast, which is hosted by Jason Gregor and Frank Seravalli. On the Oct. 31 episode they discussed the team's culture and of course Jesper Bratt. Below are some of the main points.
When asked about Miles Wood's comments regarding being "sick and tired of being on a bad team" the general manager said that he had zero problem with what the forward said. "I love the fact that he spoke from his heart, it was authentic."
Fitzgerald said the current connection between all the players and coaching staff is different than past seasons. He continued to say part of it is the new blood that was brought in, the old blood out, and the maturity of the team's young core.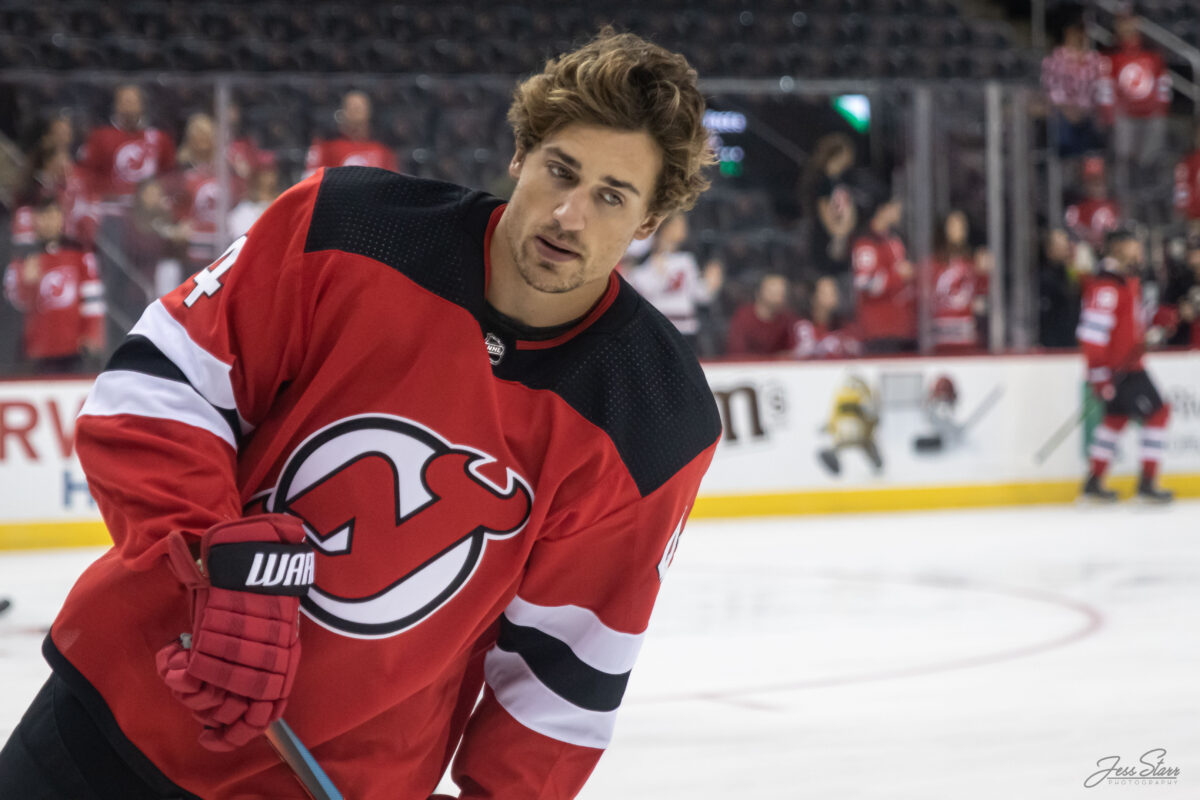 With regards to Bratt, the Devils' general manager once again said that the organization wants the Swede to be part of his group for a long time. Fans will be relieved to know that Fitzgerald will begin negotiations again in January when they are allowed to begin talking to his agent.
There was a brief conversation about Dougie Hamilton committing himself to New Jersey. He talked about the defenseman spending his summer here, and being available to the team's marketing department for appearances among other things. The 6-foot-6 blueliner looks more comfortable on the ice and has performed well collecting seven points in 11 games.
Catching Up With the Comets
The Devils' American Hockey League (AHL) affiliate Utica Comets are coming off of two consecutive losses to the Toronto Marlies and Providence Bruins. Tonight they will travel west to take on the Rochester Americans. The biggest news of the past week surrounds former-second-overall pick Simon Nemec who scored his first AHL goal against the Cleveland Monsters.
Related: Devils' Prospect Report: Hughes, Nemec, Filmon & More
"Certainly a game for Nemo [Nemec] that is a good stepping point," said Comets head coach Kevin Dineen. "I think there's a lot of good things that went into that. I think his risk versus reward factor is something we're having discussions with him about. Part of the reason that he's a sought-after player is because of his hockey IQ. I think he showed that tonight."
Nemec has two points in seven games while Brian Pinho leads all skaters with six points in as many games. On Oct. 29, New Jersey recalled Andreas Johnsson who has been practicing with the team, but has not appeared in a game. Ruff spoke with the media ahead of the Devils game against the Blue Jackets and said Johnsson isn't in an easy spot, but wants the 27-year-old to have the mentality to do whatever it takes to earn ice time and be part of his team.
That's all for this week's news & rumors. Be sure to check back next week to find out the latest happenings surrounding the Devils.
---

---