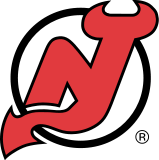 When I first thought of this article, I wanted to write an article that would send a message to fans to not panic quite yet. Tattachment_id=25807hen, I thought of writing about the reasons why it's okay that the talks between the New Jersey Devils and their beloved left winger have not started. That would be, however, speaking from a point of borderline hypocrisy.
It is okay to start feeling uneasy, the fans are not alone.
If you read comments from his teammates, you know they love him. It is almost as if the Devils' players NEED to not only see Zach Parise in the red, black and white, but also wearing the captain's "C" which so many have expressed their desire for him to don. Many players, even the veterans, look up to the 26 year-old.
And who would blame them? Since he entered the NHL as a regular in 2006-07, Parise has scored fewer than 30 goals only twice: his rookie campaign in 2005-06 when he scored 14 in 81 games playing 3rd line minutes and this past season with 3 goals in only 13 games. His shooting percentage is even more impressive with an 11.6% success rate. Yes, you read that correctly, Parise scores a goal better than one out of ten shots.
Parise's discipline should be commended as well, as he is a career plus-32 player, and has spent no more than 32 minutes in the penalty box during a single season.
But it's what Parise does on the ice but doesn't show up on the score sheet that has won over his teammates as well as the fans. When the team needs a spark, one can almost certainly count on No. 9 to provide it for the offense. He wears his heart on the sleeve of his jersey, and he makes it clear on the ice, confronting officials [within the allowed limitations, of course] on bad calls, firing up the team and everyone in the arena.
This offseason, the Devils have a relatively full plate when it comes to filling voids and answering questions regarding their franchise. The team is in the midst of finding a minority owner to help alleviate the expenses by owner Jeff Vanderbeek.
Almost becoming an annual tradition, the Devils have placed another quarter in the Coaching Carousel and this time, there is no clear indicator as to who the successor will be for the retiring Hall of Famer, Jacques Lemaire. Last year, when Lemaire "retired," the widely speculated successor was John MacLean, and after his experiment became a miserable failure, it was Lemaire who returned and righted the ship, nearly completing one of the most miraculous comebacks in NHL history.
Lastly, as with any team in the world of sports, the Devils must decide which of their pending free agents they will elect to keep versus allow to walk.
There are 10 free agents whose contracts expire as the calendar turns over from June to July. 4 are UFAs: Adam Mair, Andy Greene, Jay Leach and Johan Hedberg. The remaining 6 are Restricted Free Agents, including Parise. The rest of the RFA group include Vladimir Zharkov, Matt Corrente, Anssi Salmela, Matt Taormina, Mark Fraser, and Patrick Davis. There are also a handful of players who finished the season in the AHL and will more than likely be re-signed to two-way deals, as will some of the previously mentioned RFA's.
Having the Restricted tag going into the offseason will only temporarily help the Devils as they cannot lose Parise outright without at least having time to consider matching any offers that he may sign with another team. Seeing as Kevin Lowe is no longer a General Manager in the NHL, this angle of negotiations will probably not be initiated by the actions of another GM.
That's not to say that other teams will not have interest, however. A few teams on the West Coast could certainly make a splash by signing Parise to an offer sheet and having him make an immediate impact with their younger players. Both the Los Angeles Kings and the San Jose Sharks, for example, have winger positions opening up this summer. The Kings could reunite Parise with Team USA teammate Dustin Brown, while the Sharks could secure a long-term second line by placing Parise with another former USA teammate in Joe Pavelski.
In the East, two threats immediately come to mind: the New York Rangers and the Buffalo Sabres.
For the former, the Rangers are always a player when the best free agents hit the market. They have not hesitated in the past to poach away their rival's expiring contracts as they've done it notably twice in the past decade. In 2002, the Rangers signed Bobby Holik for 5 years and $45 million. Holik's tenure lasted only two seasons before the Rangers bought out the underachieving winger, taking advantage of the newly signed CBA in 2005.
Two years after the Rangers-Holik divorce, the Blue Shirts again dipped their pen into the Devils' talent ink and lured Scott Gomez away from New Jersey with a seven year, $51.5 million contract. Similar to Holik, Gomez could not live up to the high expectations he brought upon himself with such a lucrative contract and fell into disfavor with the fans and upper management. On June 30, 2009, Rangers GM Glen Sather pulled off an improbable trade by shipping Gomez to the Montreal Canadiens in return for a handful of prospects as well as Chris Higgins, whose contract was set to expire after the 2009-10 season.
Should the Rangers lose out on the Brad Richards sweepstakes, and the Parise situation has not been resolved, they could make a pitch to try and lure yet another young forward out of New Jersey.
The Buffalo Sabres, meanwhile, are not normally a team who will delve into the area of signing other team's Restricted Free Agents. The Sabres have been prey to the aforementioned Kevin Lowe strategy during July of 2007, when Lowe signed Thomas Vanek to a seven year, $50 million offer sheet. The Sabres matched the offer to halt the hemorrhaging which had begun earlier in that week when both Chris Drury and Daniel Briere bolted the Queen City for greener wallets…err… pastures.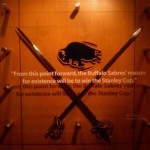 This past season, Tom Golisano and Larry Quinn sold the Sabres to billionaire Terry Pegula. For those not familiar with the story or Pegula, Pegula grew fame in the sports world because of an enormously generous $88 million donation to Penn State for the construction of a hockey-dedicated facility, enabling the Nittany Lions to form men's and women's Division-I ice hockey programs. He's a former natural gas tycoon who sold his company to Royal Dutch Shell.
Looking to make a splash after taking over the Sabres, Pegula made it known he would do whatever it takes to get the Sabres to a Stanley Cup. Many before him said it, he demonstrated his commitment to that goal within a few weeks of being owner, by allowing Sabres GM Darcy Regier to take on salary at the deadline [Brad Boyes] in order to put together a championship caliber team. While the overall goal was not accomplished in the first few months with Pegula at the helm, his drive has been undaunted.
Pegula and the Sabres could be looking to make a tide-changing acquisition. In a letter written addressed to the fans posted on the homepage of the Buffalo Sabres website, Pegula "In this off-season, we will aim high and continue the process we started three months ago to make Buffalo, NY, the premier destination for both NHL players and our employees." What better way to do that than to add a 4-time 30 goal scorer to a lineup which already boasts two players, Thomas Vanek and Drew Stafford, coming off their own 30-goal seasons. With a handful of expiring contracts coming off the books, including a few which more than likely will not be renewed, the Sabres will have the cap space to dedicate to Parise should they decide to make an offer. The largest variable for Buffalo would also be their own Restricted Free Agent of their own, Stafford.
The Devils, meanwhile, could lock up Parise long term, place him alongside Travis Zajac. The two could regain the form they had during the past few seasons and only improve the Devils' offense which took over half a season to hit its stride in 2010-11. The biggest question mark then would be to finding out if Jacob Josefson is ready for not only second line minutes, but keeping up with the now-Devil-for-life, Ilya Kovalchuk.
The Devils do have a few options in terms of negotiating with Parise, but each route needs to be played and carried out very carefully.
First, they can commit at least $6.67 million in cap space to Parise and provide him with a deal similar to that of teammate Ilya Kovalchuk. Should they go this route, they'll have about $29.6 million dedicated to five players: Kovalchuk, Parise, Patrik Elias, Brian Rolston and Martin Brodeur. With the Salary Cap expected to fall anywhere between $60.5M to $63.5M according to Deputy Commissioner Bill Daly, the idea of making that type of commitment may not be as devastating for next season as some people fear. Sure, the Devils will be a little thin again on the blue –line for a season, and probably will not be able to add the much needed puck-moving defenseman that they so desperately need, but they [probably] will have their new Captain, and further solidify the offensive side of the attack.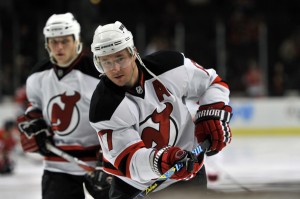 The second option is for the Devils to give Parise a one-year deal for a low cap hit for his final year of Restricted Free Agency. The positive is that they can dedicate more of their current cap space to finding that puck-moving defenseman right now and solidify the defensive side of the team while also keeping their home-grown talent under contract. The negative is that should Parise have an average season in relation to his career, the $6.67 million cap hit would increase dramatically, especially when compared to the other players coming off the books next season. To make this scenario even worse, when Parise's contract expires next year, he would be an Unrestricted Free Agent, free to talk to whatever team he wants, sign any deal and the Devils could be left standing on the dance-floor yet again without a partner. There could be a behind the scenes agreement between the two sides, however, that the Devils would lock up Parise with a lucrative deal next summer once the contracts of Colin White, Rolston and Brodeur expire, freeing up over $13 million combined.
The third option is taking Parise to arbitration, and it is the least favorable for anyone who is familiar with the Devils' previous arbitration cases. As Bobby Holik, who is never afraid to speak his mind, put it, "I don't like arbitration. You feel like a commodity, I understand the need for it, but I really do not like it. You see where someone else values you compared to what you feel like you deserve. It's not very fun." June 15th is the last day players and teams have to file for arbitration, and it seems to be a day which the Devils are utilizing as a bargaining ploy. The optimist would like to believe they're merely waiting for the Cap number to be official, but the pessimist cannot help but think that the Devils' past history paired with Parise's knee injury are two gleaming factors indicating a date with an arbiter.
Parise said numerous times in a fan question and answer feature organized by Tom Giulitti of The Bergen Record, he would like to stay in New Jersey, that he likes the area, loves the fans and the organization.
Hopefully, the Devils hold him in the same regard, and reward him with a well deserved pay raise in his next contract.
By doing so, they'd indicated to him, the organization, the fans and the rest of the league, that they not only value their home-grown talent, but continue to be committed to winning.
Then, June 15th hopefully will just be another day in this long off-season, and not a potentially devastating deadline for the New Jersey Devils franchise.