In the wake of the NHL entry draft, New Jersey has certainly replenished its prospect pool but the hard work is far from over. The Devils' GM Ray Shero has another busy period ahead of him—July 1, the start of NHL free agency.
The Devils have some clear roster needs and with potential trades looming one thing is clear, they are going to be busy this summer. With over $27 million in cap space, they will be one to watch when the freeze lifts and teams can sign unrestricted free agents. On Friday, the eve of free agency, the Devils announced two moves that involved Michael Cammalleri and Devante Smith-Pelly that were placed on waivers for the purpose of a buyout. Cammalleri's contract was one of the bigger hits on the team so this was a big cap relief.
NJD has placed Michael Cammalleri & Devante Smith-Pelly on unconditional waivers, for the purpose of buying out their respective contracts. pic.twitter.com/LjdIzmX3Xn

— New Jersey Devils (@NJDevils) June 30, 2017
The Initial Dip, Free Agency Frenzy
There is some youth on the team who will be given the chance to compete but fans can expect new additions as well as some possible PTO's in the summer. Let's look at some players who could help out the Devils via free agency.
The most obvious need for the Devils is to shore up the defense and there are a number of players who could fit the bill. No bigger name has been linked than arguably the best available Kevin Shattenkirk; an offensively skilled defenseman who does wonders on the power play. This would be a huge welcome to the Devils who were 22nd in the league last season with 17.5%, an instant upgrade. He will look for a long-term commitment with a big contract. The Devils could be a perfect mix of the two. He would be back closer to his hometown of New York, an extra incentive.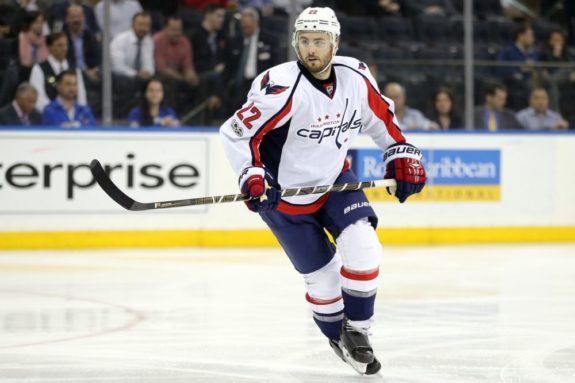 There are two players that may be enticing to the Devils management.
What about Buffalo Sabres Cody Franson? He may not have the offensive production Shattenkirk has but would be an upgrade on the power play. He has that infamous shot from the point plus the hard-hitting capability that was the Devils mantra of old. This in mind he could be a good addition to the Defense Corps.
Another player could be neighboring Philadelphia Flyers Michael Del Zotto. He got off to a great start for them but could never build from this and was limited to 51 games last season. Del Zotto may be looking for a fresh start so expect him to be talking to teams. He could provide depth for the Devils if he chooses to go north of the turnpike. If the team loses out in the Shattenkirk sweepstakes they may not get the player they were after but could look at other options via a trade.
Weighing up the Options
With the Devils ending months of speculation drafting Nico Hischier first overall in the NHL draft, the team still needs some help up front to address.
Florida Panthers veteran Thomas Vanek could be an interesting addition. He may not put up top numbers as he did in the past but can still play and with the right linemates could be a benefit. With some youth and skill in the Devils lineup this could perhaps be a low-risk high reward situation.
Would Nail Yakupov attract some interest? The former first overall pick has seen his career slide from 2012 and has been traded once and now will not be re-signed. This could be a different situation. He had the talent but his confidence has taken a knock. Will another NHL team give him a shot or have we seen the last of the Russian winger who may want to return home?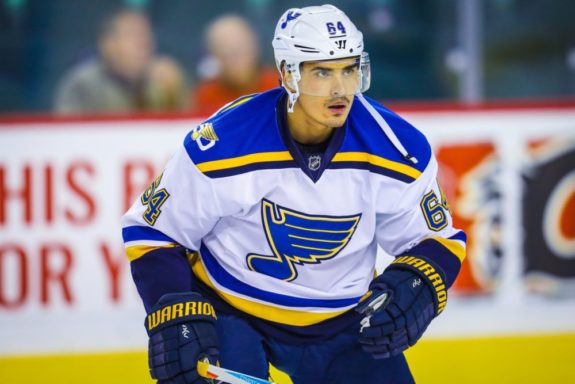 The Bright Emergence
I don't see the Devils going after some of the veterans as they are looking to give the young guys some opportunities. Michael McLeod who was selected in the first round of last year's draft had a slow start to his season but bounced back and had a great year in the OHL finishing with 73 points in 57 games. Another prospect is 2012 first round pick John Quenneville, a more physical forward who spent time in Albany last year. He could have a real shot at making the opening night roster, especially with Smith-Pelly no longer there. Blake Speers could also compete but there are a few others that may be ahead of him. Regardless the young Canadian center is one to watch.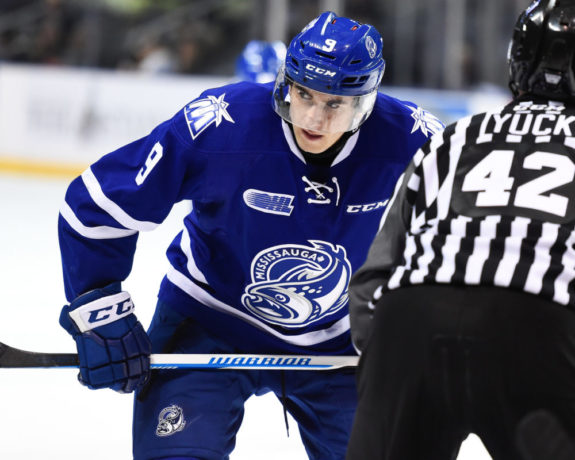 The General Consensus
The recent news that the Devils have locked up their goaltending situation by signing Keith Kinkaid for two more seasons has calmed fans. He had a good year last year behind a struggling Devils team. With the world at Nico Hischier's fingertips, he looks like a sure thing for opening night. He will need to prove he has what it takes to compete at NHL level, something the Devils are not too concerned with. All of this while a potential sign and trade regarding Kovalchuk is still an unknown. Something everybody can agree on it's an exciting time to be a New Jersey Devils fan.
Hey guys!My name is Griffin and I have been a huge fan of Hockey for almost 20 years. I am from Dublin Ireland. I run a hockey page called All Beard No Teeth that can be found at www.twitter.com/ABNTHockey I will be covering the New Jersey Devils for The Hockey Writers. I look forward to chatting hockey with you all!