| | | | |
| --- | --- | --- | --- |
| Born: | June 2, 1952 | Hometown: | New York, NY |
Gary Bruce Bettman (born June 2, 1952) is an American sports executive who serves as the commissioner of the National Hockey League (NHL), a post he has held since Feb. 1, 1993. Previously, he was a senior vice president and general counsel to the National Basketball Association (NBA). He is a graduate of Cornell University and New York University School of Law and was elected to the Hockey Hall of Fame in 2018.
Bettman oversaw the expansion of the NHL's footprint across the United States, with eight new teams added during his tenure, bringing the NHL to 32 teams as of the start of the 2021–22 season. In May 2014, he was named "sports executive of the year" by the SportsBusiness Journal and SportsBusiness Daily. In 2016, he was inducted as a member of the International Jewish Sports Hall of Fame.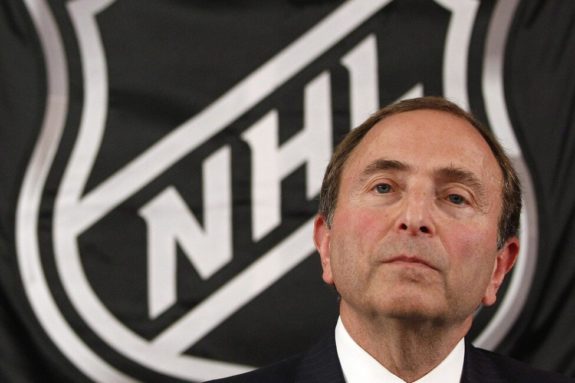 Deeper Dive
Achievements
SportsBusiness Journal's Lifetime Achievement Award (2023)
Hockey Hall of Fame | Builder (2018)
International Jewish Sports Hall of Fame (2016)
Sports Executive of the Year (2014)
Sources