When Don Sweeney was promoted to general manager of the Boston Bruins back in May of 2015, the team was entering a transition phase. The Bruins had just missed the playoffs for the first time in seven years, and with Peter Chiarelli already on thin ice just two years removed from the infamous Tyler Seguin trade, it was time for a new vision at the helm.
Sweeney wasted no time making his mark on the team, trading Bruins favorite Milan Lucic, as well as up-and-coming defenseman Dougie Hamilton, for packages heavy on draft picks. When it was all said and done, the Bruins ended up with three straight first-round picks in the 2015 NHL Draft.
Don Sweeney's First Draft
It was common knowledge at the time that Sweeney was really pushing to use those picks (13, 14 and 15) to move up in the draft to grab Massachusetts-native Noah Hanifin. Well, he got a taste of just how difficult being an NHL GM can be. A deal never materialized and the Bruins were forced to use all three picks. This draft was and continues to be one of the most scrutinized Bruins drafts in recent history.
Jakub Zboril, Jake DeBrusk and Zachary Senyshyn were the three consecutive picks from Sweeney. At the time, DeBrusk and Senyshyn were pegged as reaches at the spot Boston drafted them and it only made matters worse when all three failed their conditioning tests that September. A rocky start indeed.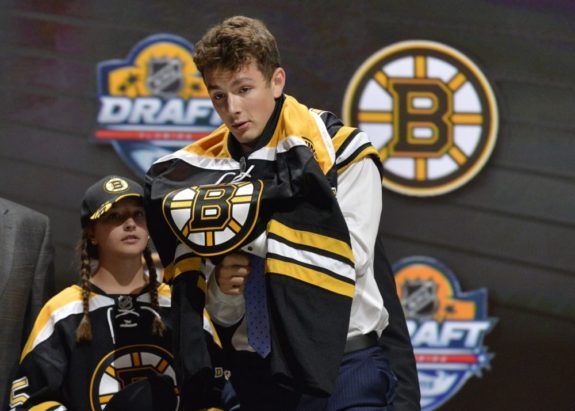 Sweeney's Growing Pains
Although the Bruins went through a mini overhaul in the offseason of 2015, fans still expected a playoff berth the following year, and why not? A team with a core of Patrice Bergeron, Zdeno Chara, Brad Marchand and Tuukka Rask should be in the playoffs.
It turns out it wasn't enough to overcome an underwhelming defensive corps and the Bruins missed the playoffs for the second straight season. After just one year at the helm, Sweeney was already in hot water in the eyes of fans due to the disappointing 2015 draft, the signing of Matt Beleskey, oh, and trading a third-round pick for Zac Rinaldo. Ouch.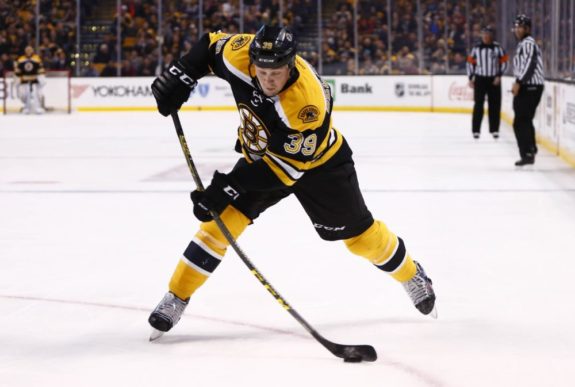 Sweeney would redeem himself in the offseason, however, drafting defenseman Charlie McAvoy 14th overall in the 2016 draft and signing free agent David Backes to a five-year deal. In hindsight, the Backes deal doesn't look great, as the declining 34-year-old is set to make $6 million a year until 2021. However, drafting McAvoy has more than made up for that. There was also growing buzz that Sweeney's 2015 second-round pick Brandon Carlo was ready to step in and shore up the defense.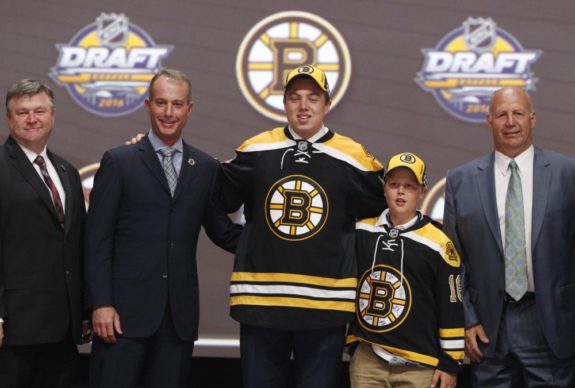 Sweeney and Bruins Trending Upward
Entering the 2016-17 season, the Bruins still held playoff aspirations after missing out the past two years. Their season started the same way the last two did, not very well. By February the Bruins were on the outside looking in on the playoff race, with the team seeming to lack desperation.
That's when Sweeney made maybe his best and definitely his boldest move to date. He fired the winningest coach in Bruins history, Claude Julien. Assistant coach Bruce Cassidy was promoted to interim head coach, and it immediately paid dividends.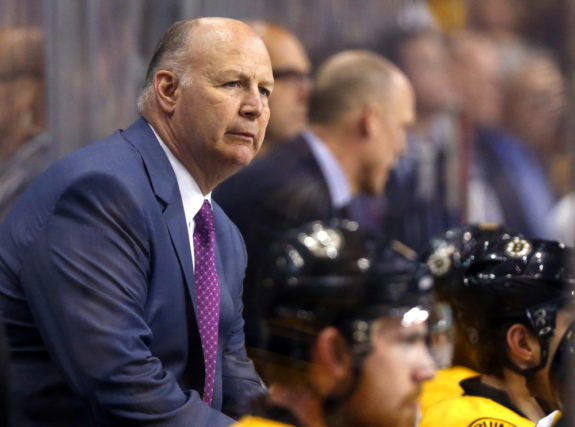 Through the final stretch of the season, Cassidy led the team to an 18-8-1 record as well as their first playoff berth in three years. Injuries took their toll on the Bruins that spring and they lost to the eventual Eastern Conference finalists Ottawa Senators in the first round. It wasn't all negative, however, as Bruins fans got a glimpse of their future. McAvoy was forced to play his first six NHL games in that series due to injuries to Brandon Carlo and Torey Krug. McAvoy was brilliant against Ottawa, giving Boston's D corps a bright future that looked bleak just two years prior.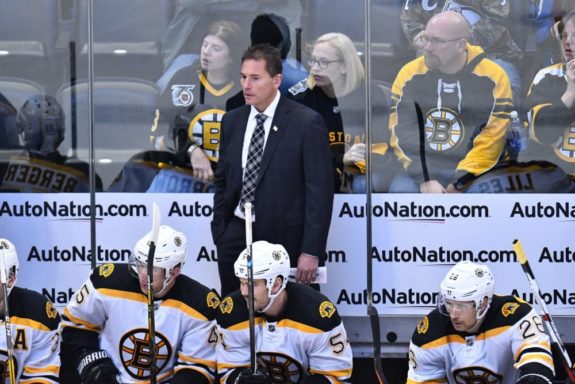 Bruins' Youth Movement in Full Swing
In the offseason of 2017, Sweeney steered clear of any trades. It was a couple of big signings that aided the surprising season we just witnessed from Boston. Backup goaltender Anton Khudobin signed with the Bruins and turned in a fantastic season, giving Tuukka Rask the adequate amount of rest he needs to be an elite starting goaltender. The signing of centerman Riley Nash was also a savvy move from Sweeney. Nash stepped in and was able to play up and down the lineup. He filled in effectively on the top line when Patrice Bergeron was injured and put up a career-best 41 points.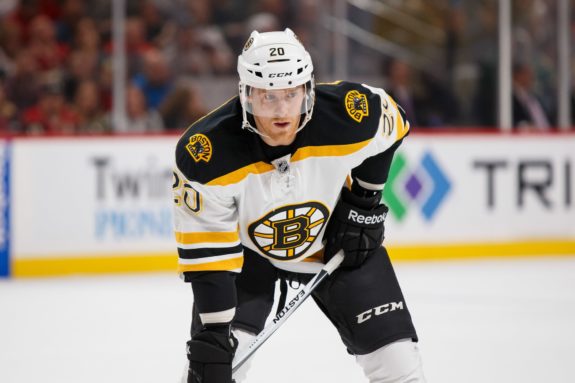 Both of these signings, however, play second fiddle to the wave of youth that stepped in and stepped up this past season. Along with McAvoy, rookies Jake DeBrusk, Danton Heinen, Matt Grzelcyk and Sean Kuraly all earned full-time roles with the big club and were huge contributors to Boston finishing second in the Eastern Conference.
It was a good thing for Sweeney that all this young talent surfaced for the Bruins because the 2015 NHL draft continues to haunt him. 2018 Calder Trophy winner Mathew Barzal was a player Sweeney passed on three times back in 2015, with two out of those three picks of the Bruins still struggling in the minors. Luckily for Sweeney, DeBrusk has helped soften the blow with his strong performance in the 2018 playoffs. Boston became true cup contenders behind this surge of youth, before ultimately falling to the Tampa Bay Lightning in the second round.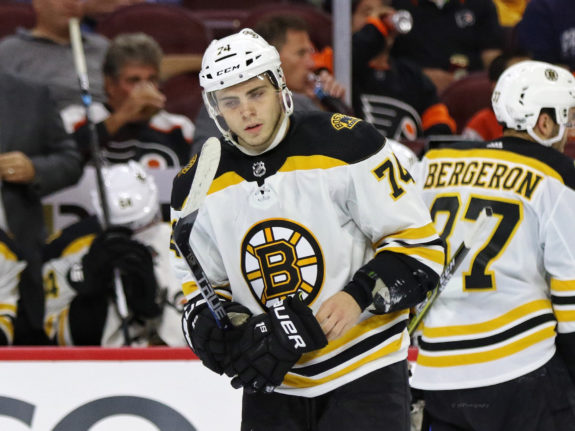 Improving on the Job
There is no question that Sweeney and the Bruins have had their ups and downs since he took over in 2015. Being a first time GM in a championship expectant market like Boston is no easy task. It's fair to say that Sweeney seems to thrive in the draft and development portion of the job, over making trades and signing free agents. The Rick Nash trade this past deadline looks to be a move Sweeney may end up regretting, with whispers that the 34-year-old winger might retire.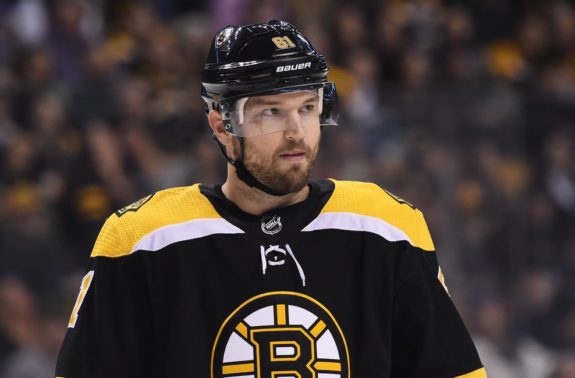 The signings of Riley Nash and Anton Khudobin show he is improving in those areas, though. Bruins fans hope that continues this offseason, with the signings of John Moore, Chris Wagner, Jaroslav Halak and Joakim Nordstrom. One fact that can't be denied is that Boston went from missing the playoffs three years ago to becoming legitimate Stanley Cup contenders under Sweeney's watchful eye.
His work, however, is far from over. Boston's youth movement has been impressive and much needed, but the aging core of Patrice Bergeron, Zdeno Chara and David Krejci cannot be overlooked. The Bruins' window is beginning to close, and Sweeney has a duty to reap the benefits of these special players before their time is up.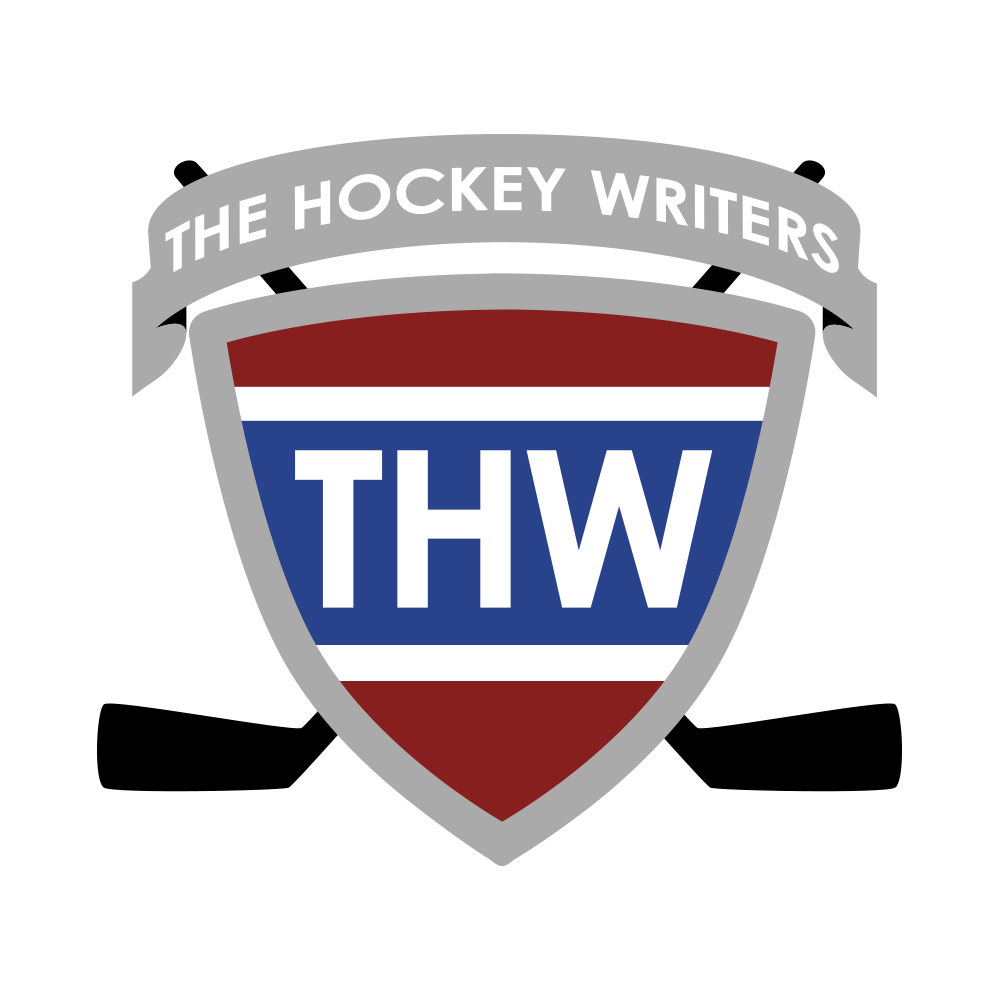 The Hockey Writers is:
1) A top-tier hockey media company delivering a top-notch, in-depth look at the NHL
2) A collective of some of the best hockey writers anywhere
3) A multimedia provider with daily podcasts and YouTube shows
4) Well-respected and widely-cited NHL prospect and draft resource