It's been a busy summer for the Detroit Red Wings. But with Ken Holland steering the ship, their offseason checklist is almost complete.
Make a splash at the draft – check. Bring in key veterans to help the kids develop – check. Re-sign their restricted free agents to team-friendly deals – ch…almost.
Among the remaining items on Holland's to-do list are to sign prized forward Dylan Larkin, determine Henrik Zetterberg's future, and finalize the 23-man roster. In this week's edition of The Grind Line, The Hockey Writers' Red Wings coverage dives into the hot topics that remain as the summer heats up.
Player Most Likely to Start the Season Elsewhere?
Tony Wolak
When the Red Wings set their roster for opening night, I believe Martin Frk will be left off of the 23-man unit. Barring an injury, Frk's one-way play just won't cut it in Hockeytown with can't-miss prospects Filip Zadina (No. 1) and Michael Rasmussen (No. 3) expected to push for significant roster spots. As a result, Frk will most likely be waived and will be plucked by a team looking for depth, just as he was a couple years back by Carolina.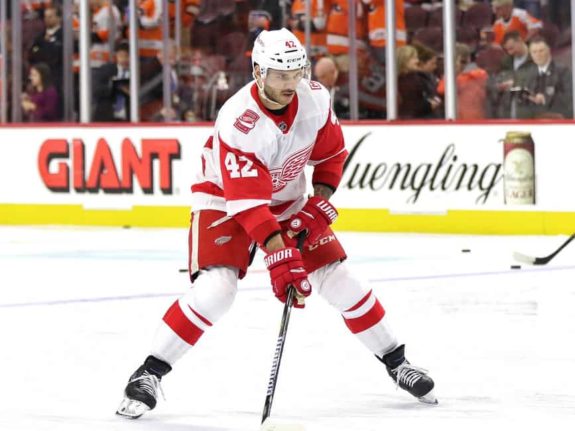 Jacob Messing
Before the conclusion of the 2017-18 season, I predicted that Andreas Athanasiou would be on the move this summer. With training camp roughly two months away, a dangerously high salary cap payroll, and no significant defensive changes, I still believe Athanasiou is on his way out. He's been treated as a spare part too often and other forwards will soon be jumping him on the depth chart, he could be the key piece in a move to bolster the defense.
Rachel Anderson
Despite his best efforts in the past two developmental seasons, I think Evgeny Svechnikov (No. 8-ranked prospect) will be sent down to Grand Rapids once again – at least for the first part of the season. Having struggled in his sophomore season, his lackluster performance makes him an unlikely candidate for a roster spot. With the veteran and experienced talent already occupying the Wings' roster, Geno will have to not only impress to earn a spot above them as well as the newly recruited stars-to-be.
Related: The Grind Line: Red Wings Roster Chaos
Recent Addition With Greatest Impact this Season?
Tony Wolak
Nothing against the free-agent signings or Zadina, but I believe new assistant coach Dan Bylsma will have a terrific impact on the Red Wings this season, especially with their impotent power play. The former head coach of the Penguins and Sabres will bring an outside perspective on player development and team management. Plus, he's had success working alongside Jeff Blashill at the World Championships with Team USA.
Jacob Messing
The chemistry shown between Bylsma and Blashill at the World Championships is intriguing for Red Wings fans, he's a proven NHL coach and should be a massive step forward for the offense. However, the addition of Zadina will prove to be the most effective. With an all-around game compared to Marian Hossa and a shot reminiscent of Patrik Laine, he is a thrilling player. He's the shooter and pure scorer the Red Wings have lacked since 2008-09 and is ready to compete for the Calder Trophy this season.
Rachel Anderson
I'm pretty stoked for the goaltending future of Detroit. With Howard aging—and let's face it, he's not the A-list goaltender he used to be—I'm excited to see what Bernier can do. He's not too much younger than Howard, but has considerable experience and promising numbers. While waiting for the other younger goaltenders to surface in the NHL, he's an addition that will give the Wings some comfort in the net.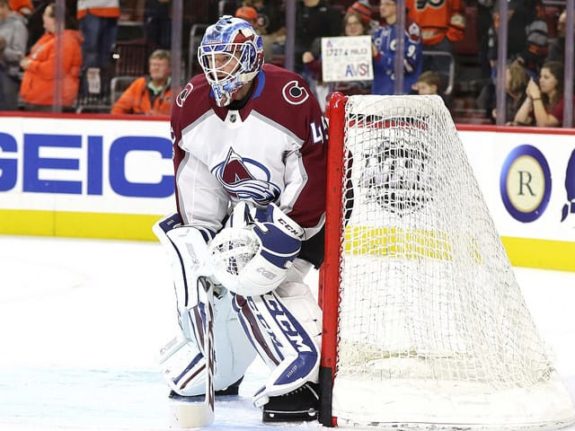 Related: Red Wings Prospects Ready to Take Veterans' Jobs?
What Will Larkin's New Contract Look Like?
Tony Wolak
According to Helene St. James of the Detroit Free Press, the Red Wings and Dylan Larkin are zeroing in on a five- or six-year contract for the young center. I previously predicted an eight-year pact. Both would result in Larkin becoming an unrestricted free agent at the contract's conclusion, whereas a bridge deal would give the Red Wings a couple of restricted free agency years to work with.
I'll stick with my original guess: eight years at $7.25 million per, leaving Holland with some work to do to make the team salary cap-compliant.
Jacob Messing
If Larkin looks around the locker room, he's easily worth $7-plus million per year.  But that would leave him earning more than other superstars, including Mark Scheifele ($6.125 million) and Nathan MacKinnon ($6.3 million). He hasn't proven what they have and should come in under their deals. Larkin at $6 million per year would turn into a steal should he continue to develop, but markets change. Holland should use every trick he has to sign his future captain to a six-year (or more) deal worth roughly $6-6.5 million.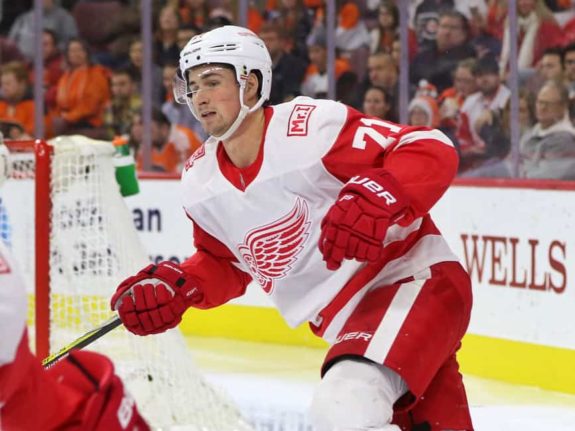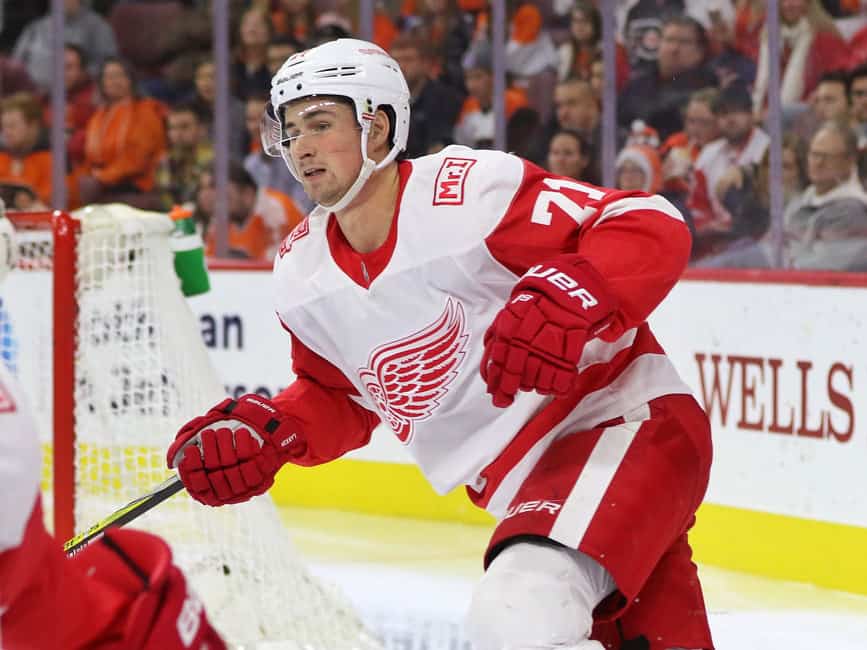 Related: Red Wings' Next Captain an Obvious Choice
Rachel Anderson
Larkin has earned his pay these last few seasons and is well worth a solid contract. Being that he's quite young and already shows very mature ability, I'd say a five- or six-year contract at $6-7 million would be a likely offer. As always, cap space is a concern. With that in mind, the Wings can afford to foot a bit of a bill with Larkin. If he is one of the front-runners to the captaincy, as rumor has it, he'd be eligible for a few bonuses at that time as well.
---
What's The Grind Line? Apart from the once-famous line of Kris Draper, Kirk Maltby, and either Joe Kocur or Darren McCarty, The Grind Line is also The Hockey Writers' weekly column about the Detroit Red Wings. Jacob Messing, Tony Wolak and Rachel Anderson are the muckers who make up THW's forechecking unit and sound off on Red Wings topics.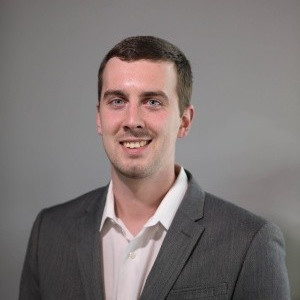 Tony Wolak is based in the Washington D.C. area and covers the Detroit Red Wings for THW. As a former junior and college hockey player, Tony has a unique perspective on Red Wings topics.