Conventional wisdom has suggested that if a team is bad enough, long enough then eventually they will reap the rewards of multiple high draft picks, and hence the term rebuild.
Most will look to shining examples like the Chicago Blackhawks or Pittsburgh Penguins as their source of rebuild inspiration.
However as many experts and pundits will quickly point out, for every Chicago or Pittsburgh there is an Edmonton. A team that despite numerous lottery picks still has yet to figure it out.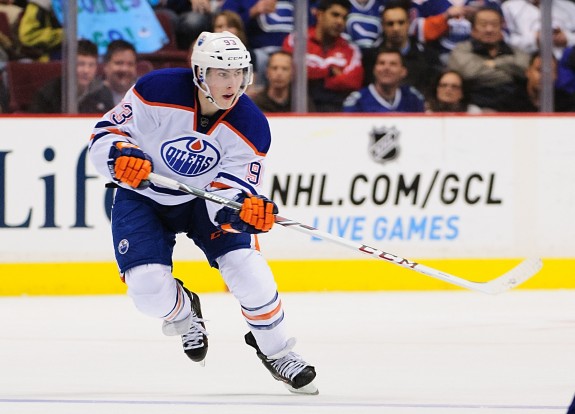 One of the biggest criticisms that Oilers management has faced in their overhaul, has been the inclination to rush their top end draft picks directly to the NHL as 18 year olds.
In the last 10 drafts, the Oilers have had 12 first round draft picks, 7 of those have been lottery picks at or near the top of the draft.
Here's a look at their first round draft history;
2014 Leon Draisaitl (3rd)
2013 Darnell Nurse (7th)
2012 Nail Yakupov (1st)
2011 Ryan Nugent-Hopkins (1st),Oscar Klefbom (19th)
2010 Taylor Hall (1st)
2009 Magnus Paajarvi (10th)
2008 Jordan Eberle (22nd)
2007 Sam Gagner (6th), Alex Plante (15th), Riley Nash (21st)
2006 *no first round pick
2005 Andrew Cogliano (25th)
Later picks in the round such as Cogliano, Plante, Eberle or Klefbom for example were returned to their respective clubs following the draft and did not stay with the Oilers in their first year.
However from 2007 to 2012, 4 players (Gagner, Hall, Nugent-Hopkins and Yakupov) all went directly to the NHL and played as 18 year olds.
Only Magnus Paajarvi (10th overall) didn't make the jump directly as a high pick.
Each case is different and the jury is out as to whether in each year it was the right decision or not and just how NHL ready each player was at the time.
In hindsight Gagner probably would have been better served with another year with the London Knights whereas Hall probably developed all he was going to in junior and was more ready to make the jump, however that's just one perspective.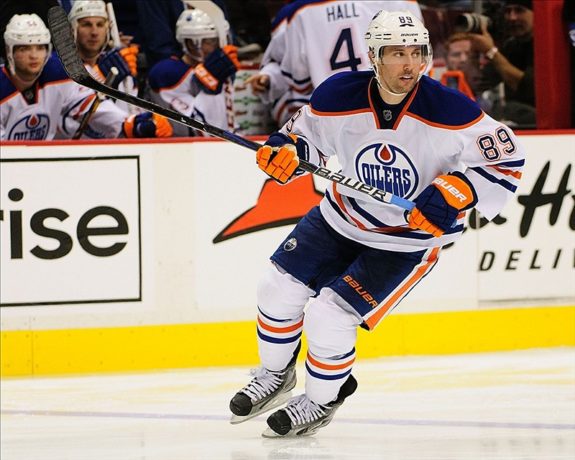 There is no end to the debate on whether Nugent-Hopkins or Yakupov should have stayed in the NHL at the time, and a different opinion depending who you ask. Time will be the ultimate evaluator of those decisions.
The fact is right decisions or wrong, the rebuild has stalled and the Oilers are not where they had hoped to be at this point.
Bucking the Trend
Leon Draisaitl and Darnell Nurse, the Oilers two most recent lottery picks are currently playing for their respective clubs in the CHL.
I will preface this by saying that it looked like all along you could add Draisaitl to the list above and that he was going to continue in the NHL and sink or swim as a rookie prospect.
Realizing that staying in a losing culture and getting increasingly frustrated would not be conducive to his development though, the brass decided to return him to junior hockey for the remainder of the season.
[See Related: Leon Draisaitl Returning To Junior Positive For His Development]
A factor in that decision-making was that they were able to have Draisaitl go into an ideal situation as well. A trade to the WHL's Kelowna Rockets meant he would join the league's top team, and one primed for a long playoff run.
He has excelled since going down and has 34 points in 20 games so far. He's also provided leadership and is logging big time minutes as a go to guy. While he credits his NHL time as invaluable, the weight of the world looks to be lifted from his shoulders when you watch him play.
With 9 points in 4 games for the @Kelowna_Rockets, #Oilers prospect @Drat_29 named @TheWHL player of the week! pic.twitter.com/Wsj2tZ7sWJ

— Edmonton Oilers (@EdmontonOilers) February 16, 2015
Darnell Nurse is playing in his fourth season with the OHL's Sault Ste. Marie Greyhounds and the second as team captain.
A defenseman who, had he made the team out of camp this season, could have at least held his own in the NHL by all accounts. With the Oilers woefully thin on defense it would have been tempting, however after 2 NHL games he was returned to the Soo.
Nurse currently captains one of the league's top teams and has been an absolute force on the ice and his maturity evident. He also experienced playing for a gold medal as a member of Canada's World Junior team and was among the tournament's best players, earning MVP honours in the final game.
A Change in Philosophy
The Edmonton Oilers and GM Craig MacTavish appear to have taken the more patient approach rather than less this season. That a knee-jerk reaction to this season may appease fans short-term, but will not benefit the team in the big picture.
Watching Nurse be a dominant force for Canada over Christmas, or seeing Draisaitl excel with the Rockets no doubt has had an impact on the management team.
While many have criticized MacTavish in his short tenure, he should be given credit for at least realizing a player like Draisaitl was floundering and that a step back for him in terms of going back to junior, is actually a step forward in his development.
MacTavish has gone so far as to say that he could envision a scenario where he could see both Draisaitl and Nurse starting next season in the AHL to further their apprenticeship.
"We have the depth to be able to do that now," MacTavish said about possibly starting both Draisaitl and Nurse in the minors next season. "We can't look at this thing short-term. We have to develop these guys the right way.
He went on to point to defenseman Oscar Klefbom as an example of a player coming to the NHL when he is ready. Klefbom played three seasons for Farjestads in the Swedish Elite League and then parts of two seasons with the Oklahoma City Barons before becoming a fixture in Edmonton.
Over the last two months he has become the Oilers best defenseman and has recently led them in ice time on a nightly basis.
We're committed to making sure that, like (21-year-old defenceman) Oscar Klefbom — he came up and it was a pretty seamless transition. If you go down to the American League and you're dominant down there, then when you clear that hurdle, then you're ready to come up here and it's much healthier for the team.
The past decisions to keep top prospects in the NHL were not all necessarily wrong, every case is different and every player matures at a different rate.
The approach however did not appear to be with the big picture in mind, and with so many teenagers in the lineup at one time, there was not enough insulation on the roster for all of them to be in a position to succeed.
A Patient Approach to the Future
The Oilers have been roundly viewed by many as an organization that has not necessarily put the best interest of the player first, that many of their lottery picks were rushed to the NHL before they were ready.
Past decision aside, that perception of the Edmonton Oilers is one that no longer appears to be accurate.
Whether it's a case of learning from past mistakes or realizing that whatever has been done so far just hasn't worked, Oilers management has taken a more patient approach rather than a lesser one to their prospects. Not something that is easy to do given the recent years of anguish, but a decision they should be praised for and one that should pay long-term dividends.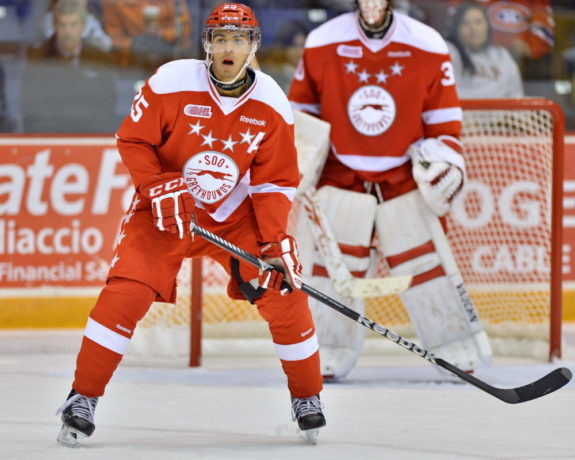 The Penguins and Blackhawks have enjoyed success over the last number of years due to their young stars maturing and shrewd management moves around them. However in my opinion the team to emulate for long-term success is that of the Detroit Red Wings.
They are the epitome of sustainable success, a team that values scouting and player progression more than most and also two areas the Oilers have struggled in over the past decade.
There is nothing to say that either Leon Draisaitl or Darnell Nurse are going to be better NHLers than the lottery picks before them or that they aren't going to go through the same struggles. That is a debate for a future time.
In both of their cases though, whenever they do suit up full-time for the Oilers, no one can say they haven't been properly seasoned.
The positive here is that the Oilers approach appears to be that prospects will play for the Oilers when they are ready, and not before. Something that hasn't seemed to be the case prior.
That doesn't mean MacT and his staff need to take a full step back, he has made it quite clear the goal is to get better fast and is willing to make big deals at the NHL level to do so. However the short-term improvement will not come at the long-term expense of the team's top prospects which is a good sign for the future of the team.
______________________________________________
Follow Carl on twitter @CarlTHW or Google+ for more articles
Carl covers the Edmonton Oilers for THW as well as providing additional prospect coverage. Follow him on twitter @carlTHW, connect on Facebook or contact at carl.maloney@hotmail.com for questions, comments or if you're interested in him writing for you.