Since last week's draft and the start of free agency, it's become clear that Anaheim Ducks general manager Bob Murray is not interested in rebuilding the team from the ground up. While his signing of Kevin Shattenkirk made sense and filled a significant need, he's not the solution to every issue the Ducks have, even on their blue line. After a second consecutive season among the worst teams in the NHL, the Ducks didn't seem close to a playoff team. 
Related: The NHL's Top 5 Defenses
To bridge the gaping chasm between the Ducks and the playoff pack in just one offseason, Murray will have to make significant changes. That will inevitably involve trading rostered NHL players, draft capital, prospects or all three. For a team that seems so far from being a playoff contender, that's the wrong move.
A Change in Philosophy
During his time as Ducks general manager and executive vice president, Murray has earned a reputation as a competent talent evaluator. He prefers to develop talent from within his organization and takes care not to rush his prospects to the NHL. On the flip side, he has avoided big-name free agents to the point where fans have criticized him.
That changed with the signing of Shattenkirk.
With his three-year contract, worth $3.9 million per season, Shattenkirk wouldn't be considered a huge investment in a pandemic free NHL. Scott Niedermayer signed with the Ducks for almost double that amount 15 years ago. Still, considering Murray's frugal free agency reputation and Shattenkirk's status as the second or maybe third-best available free agent defenseman, it is a big deal. As an offensively talented, right-shot puck-moving defenseman, he fills a major hole on the Ducks' blue line.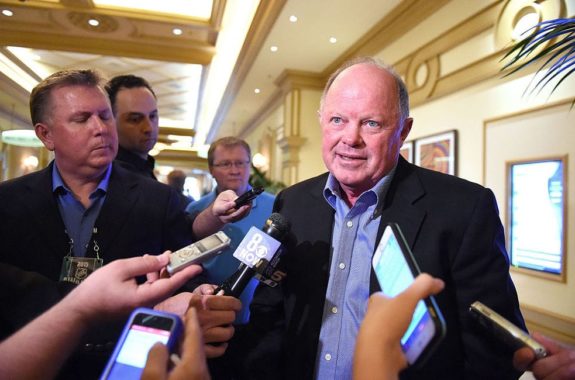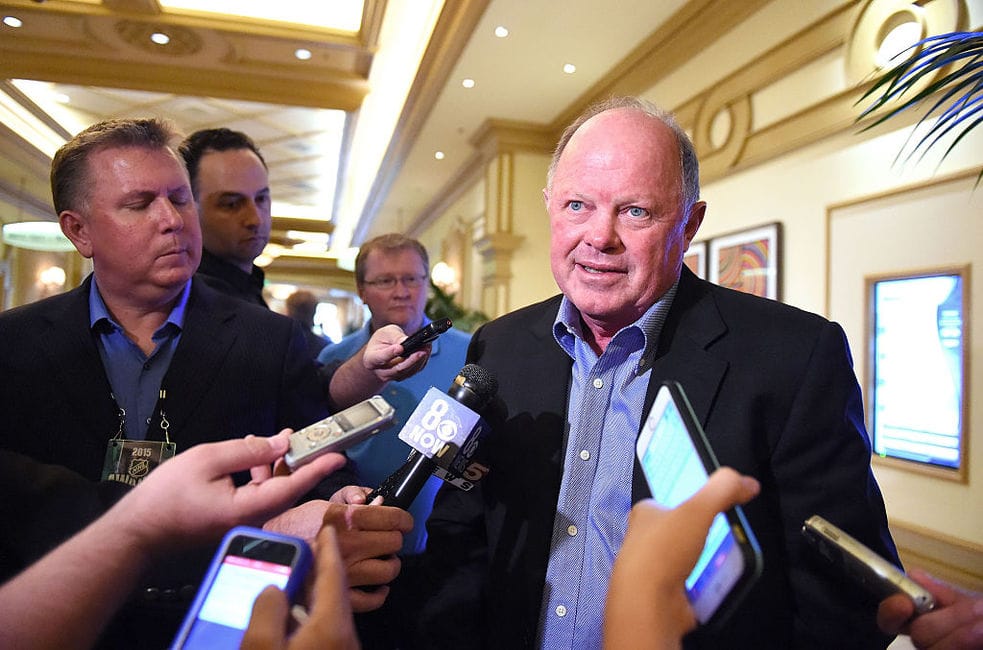 If that were all Murray did, I would applaud him for it. He improved his team and didn't have to give up anything except cap space to do it. But then came the quotes about Shattenkirk's signing, which sound great on the surface, but signal a worrying future.
Shattenkirk Signed to a 'Contender'
After Shattenkirk signed, quotes started to come out regarding Murray's continued commitment to contending as soon as possible. Since their last playoff appearance, Murray has always said the Ducks are "retooling," not "rebuilding," and it appears he convinced Shattenkirk and his agent of that philosophy. Jordan Neumann, Shattenkirk's agent, told the Athletic's Eric Stephens,
"I think when you come from a place like Tampa where you just won, it was very, very important to Kevin to feel that they were going to have a chance to win right away."
Of the Shattenkirk addition's effect on his team's competitiveness, Murray said, 
"If we get improvement in some of the young guys, which it's time for, and you get a little bit more consistency from the middle age guys, I think we can be right there fighting for a playoff spot. There's no reason we can't be."

(from 'Inside the Ducks' pursuit of Kevin Shattenkirk and what made them a match,' The Athletic – 11/7/2020)
Really?
Of course, there's the pressure on Murray to avoid a third consecutive season without making the playoffs, which would tie the franchise's longest drought. Maybe it's Murray starting to feel the heat under his office chair rising, but that seems like an overly optimistic picture to paint after the two seasons the Ducks just had.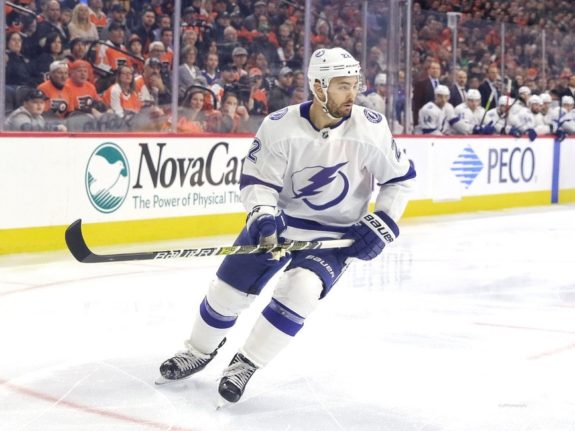 What else is there on your team besides "young guys" and "middle-aged guys?" When you actually stop to think about it, that's a lot of improvement Murray is hoping for.
What Needs To Improve?
Let's be clear. Murray needs all of his young players to take significant steps forward on the scoresheet, not just in the shot count and expected goals metrics. 
Of the Ducks' four most promising prospects who've played NHL games, Sam Steel, Troy Terry, Max Jones and Max Comtois, only Jones sniffed the 10-goal mark. Steel and Terry managed 22 and 15 points, respectively, decent numbers for players only in their first season of NHL experience, but not definitive indicators that they will be major point producers.
By comparison Corey Perry and Ryan Getzlaf both broke the 10-goal mark. Getzlaf totalled 39 points in his first NHL season.
Of the teams to make the playoffs in the shortened 2019-20 season, only two scored fewer goals than the Ducks' 182. The Columbus Blue Jackets with 180 and the Stanley Cup finalist Dallas Stars with 178. The bad news, the Ducks gave up 51 more goals than Dallas and 42 more than Columbus. Yes, Anaheim played two more games than the Stars and one more than the Blue Jackets, but that isn't a big enough difference to account for the 40-plus goals-against gap between them. 
The 'Middle Aged Guys'
With Getzlaf aging and Rickard Rakell not living up to his early success, the increased scoring will fall on Steel, Terry, Jones and Comtois, and so far, they are still pretty big unknowns in terms of production.
Don't forget "middle-aged guy" Adam Henrique led the team in scoring in 2019-20 and, with a full 82 games, might have squeaked out the eight points needed to match his career-high.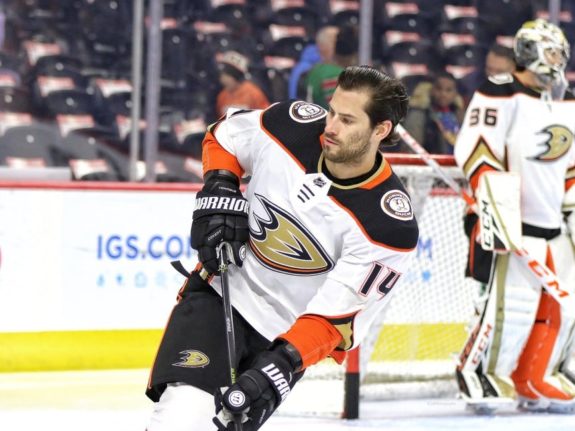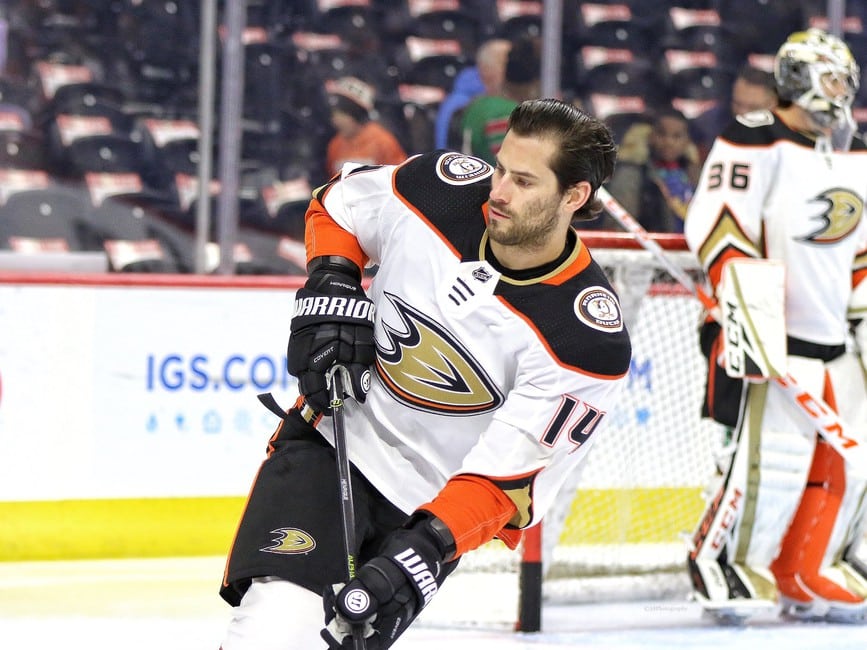 With a full 82 games, Jakob Silfverberg might have added the three more goals required to match his career-high and, with a strong end to the season, had a chance to reach his career-high of 49 points. 
Even with the return of a depth scoring piece like Derek Grant, who signed with Anaheim for three years, just last week, the Ducks still lack the scoring punch to compete.
The "middle-aged guys" are what they are. Their numbers don't suggest they're going to start filling the net at even the pace Rakell once did. While we're on Rakell, his two 30-plus goal seasons are beginning to look more like outliers as his body of work grows. 
Shattenkirk Makes Defense Better, but Doesn't Fix Them
Shattenkirk is a significant upgrade on the blue line and will help the Ducks offensive production, but there are three zones in hockey, and the one John Gibson resides in is also a problem for the Ducks. 
It's not Gibson's fault. His team has let opponents unleash a wave of angry rubber that no goalie can expect to withstand.
In 2019-20, the Ducks ranked 25th in the NHL in goals against per game in the NHL at 3.17. That went with the 21st ranked shots against per game mark at 32.1. The season before, they were slightly better, ranking 25th and 19th in shots against and goals against respectively.
Even though they made the playoffs in 2017-18, they still ranked 26th in shots against per game at 33.1. As the seasons with copious numbers of shots mounted, Gibson's performance declined. 
Net-Front Occupation
The bigger indictment on the Ducks' defensive group is the rate at which they have allowed prime scoring chances.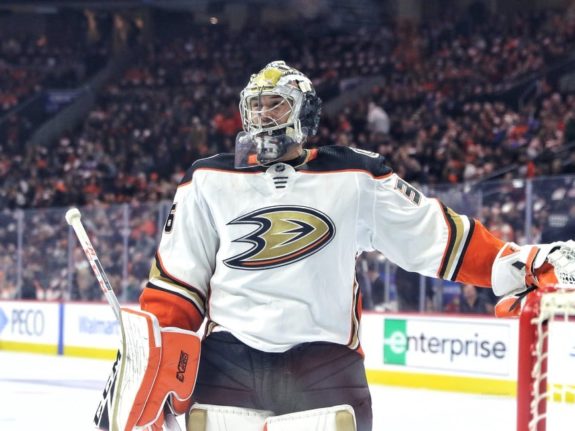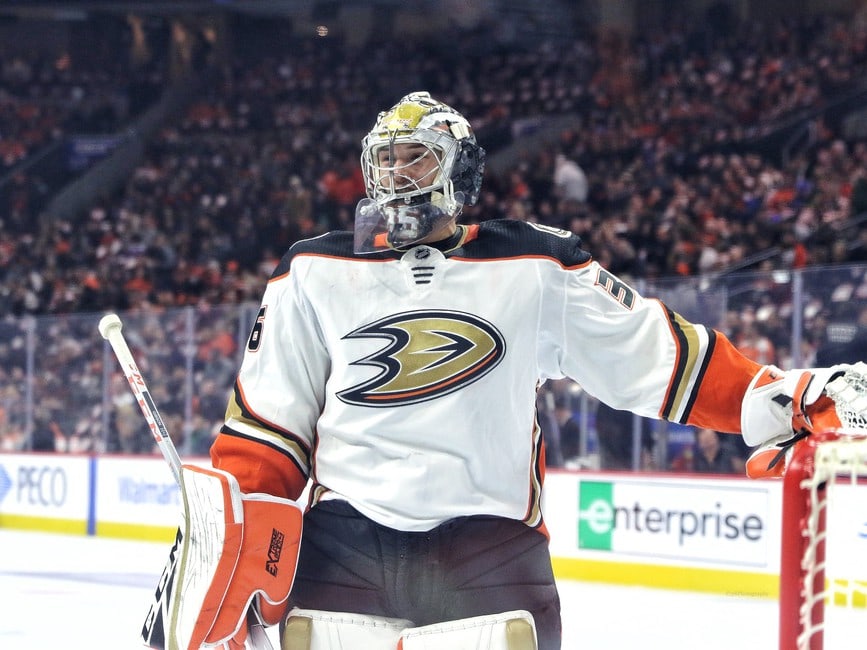 Their rate of "high danger scoring chances against" per 60 minutes of play (HDCA/60) — which are the scoring chances against with the highest "probability of success" because of their proximity to the goal or they're coming off of a rebound or odd-man rush — has remained among the league's worst for three seasons. They ranked 25th, 30th and 25th again in each of the last three seasons when it came to HDCA/60 at all strengths. 
Translation, they allow opponents easy access to the front of their net to generate high-quality scoring opportunities. That is not a problem that just Shattenkirk, who isn't known as a lockdown defender in his own right, is going fix. Much like the middle-aged forwards, this problem has endured for three seasons, under two different coaches, all while Josh Manson, Hampus Lindholm and Cam Fowler have patrolled the Ducks defensive zone. The problem is more profound than Shattenkirk's addition, and the hope for improvement from the other three could solve. 
Though Murray has added other defensive pieces since last season, they are also unproven. Christian Djoos is probably their best hope to add some defensive responsibility in their own zone, but Kodie Curran and Joni Hakanpaa have barely any NHL experience while Jacob Larsson, Josh Mahura and Brendan Guhle have struggled to grab a consistent role in Anaheim as well.
From Seller To Buyer
It sounds like Murray is ready to move from seller to buyer. He can't be blind to his team's scoring and defending issues, and faced with the uncertainty around his young players he will need to add more significant pieces if he wants to compete come January. That makes the Ducks a buyer.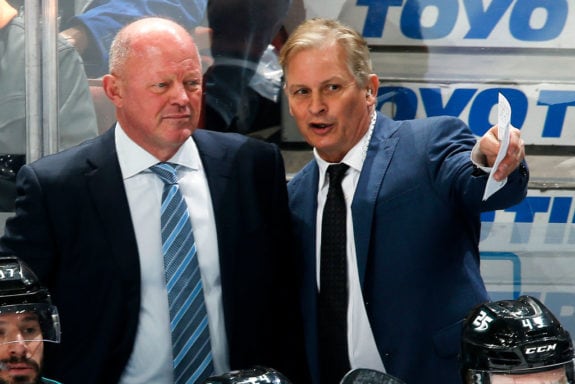 But Murray's preferred "hockey trade" isn't going to do it. Trading an established NHL player on his roster for one on a different team and hoping that his new player or players will thrive in Anaheim isn't going to cut it. On that subject, where is Devin Shore these days?
If he trades an established forward for a more effective defender or vice versa, he's robbing Peter to pay Paul.
To make meaningful upgrades, Murray needs to trade assets. If he wants to acquire a player who can add scoring this season, like Patrick Laine, Murray will have to part with multiple essential building blocks, like first-round picks and prospects to try to get him. If the Winnipeg Jets are truly looking for NHL players then see above.
Even trying to sign another free agent like Mike Hoffman may mean the Ducks would need to offload a contract. 
Related: The 11 NHL Teams That Have Never Won a Stanley Cup
The bottom line is if Murray wants to be competitive by January, he's going to need to trade the very building blocks that will extend the Ducks window of competitiveness in the future. 
Measuring by Their Rival
The Ducks hated rival, the Los Angeles Kings, are going about things differently. Rob Blake and Luc Robitaille had another strong draft and have indicated that they are staying away from big-name free agents, as quoted in the Los Angeles Times,  
"We have some depth needs we want to address here in the next couple days with free agency and possibly explore something a little bit bigger, Blake said.

But, he also noted a desire to get some of the franchise's young players opportunities at the NHL level, as well as the dead money eating up some of the team's salary cap space — including more than $4 million resulting from Dion Phaneuf's buyout and $6.25 million following Ilya Kovalchuk's contract termination, according to CapFriendly."

(from 'Ducks agree to deal with Kevin Shattenkirk; Kings make no moves, The Los Angeles Times – 10/9/2020)
The Kings have taken a more patient approach which contrasts starkly with Murray's rush to get the Ducks back into the playoffs next season. If Murray is serious about his intentions, it will create an interesting contrast between the two rivals.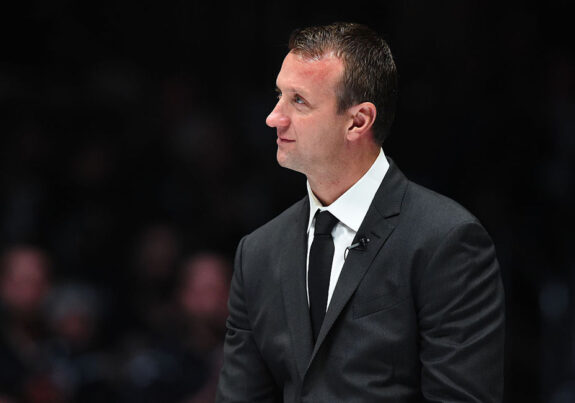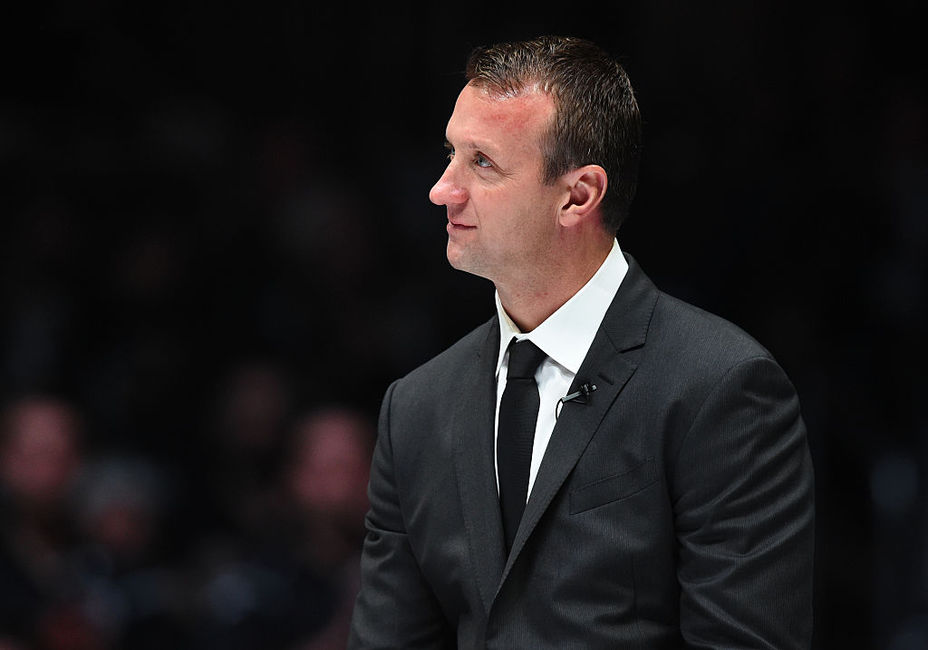 If Murray does indeed want the Ducks to compete come January, he will need to address more serious holes in his roster, including a porous defense. Yes, Shattenkirk is a big step forward, but the Ducks need to take four giant webbed waddles forward to get back into the playoff picture. If Murray decides to sell assets to acquire the scoring punch and shutdown defense his team still needs, he will live to regret his decision.
All stats from hockey-reference.com and naturalstattrick.com
---
---