Though the Anaheim Ducks' 2020-21 season is still about a month away from starting, a handful of their players have already hit the ice while playing overseas, in college or in preparation for the upcoming World Juniors tournament.
The Ducks in particular have six prospects who will be taking part in the WJC – a seventh prospect, Thimo Nickl, was involved for Austria but tested positive for COVID-19 and will not participate.
Of the six prospects, four are American, one is Canadian and one is Swedish. These six are not only primed to play consistently at the 2021 World Juniors, but they're primed to break out as well.
Trevor Zegras
Within the Ducks" fanbase, Trevor Zegras is the most well-known of the prospects participating in World Juniors. The 19-year-old put on a playmaking clinic at last year's competition, tallying nine points (all assists) in five games for Team USA. Zegras's vision and passing ability mirror that displayed by long-tenured Ducks captain Ryan Getzlaf. One can only imagine how many seeing-eye passes the pair could thread if they were to eventually play on the same line.
With this being Zegras' second World Juniors appearance at the U20 level, he will have a much bigger role on the team and will be relied on to carry the load offensively. A center by trade, the ninth overall pick in the 2019 NHL Draft will likely be on the wing again, as he was last year for the United States.
Henry Thrun
Previously at Harvard University, Henry Thrun made the decision to play for the Dubuque Fighting Saints in the USHL this season due to the absence of a college hockey season for Harvard. Thrun had 21 points in 31 games last season for Harvard and would have been primed to take over as the No. 1 defenseman on the team after the departures of Jack Rathbone and Reilly Walsh.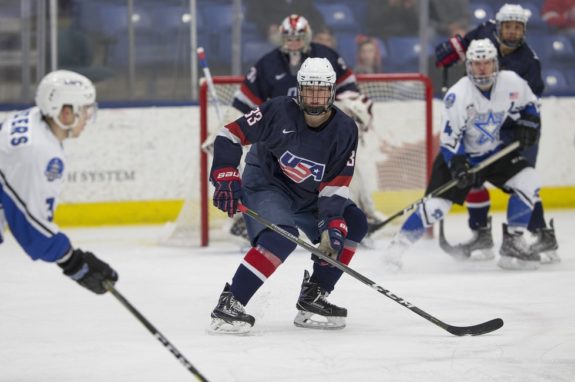 So far, Thrun has only been able to play in two games for Dubuque this season due to some of Dubuque's games being postponed due to not meeting USHL health protocols. However, Thrun should see plenty of playing time with Team USA as part of either the top or second defensive pairing.
Albin Sundsvik
Albin Sundsvik has spent the last several seasons playing in the SHL for Skellefteä AIK. This is Sundsvik's first season playing solely for the senior team after spending part of last season with Skellefteä J20. The forward has already played in 23 games this season, registering three points and a minus-seven rating.
While Sundsvik isn't a premier player for Skellefteä – he plays more toward the bottom of the lineup – and likely won't be one for Sweden at the World Juniors either, he has a decent shot and his physical play gives him a chance to make his mark in his first World Juniors appearance.
Jackson Lacombe
Jackson Lacombe is in his second season at the University of Minnesota alongside another pair of Ducks prospects in Blake McLaughlin and Jack Perbix. Lacombe did well during his first season of college hockey (13 points in 37 games) and has gotten off to a good start this season as well (2 points in 6 games).
Lacombe has a lot of offensive upside and skates well. He should see plenty of playing time during World Juniors for Team USA, especially given his ability to play on the right side even though he's left-handed.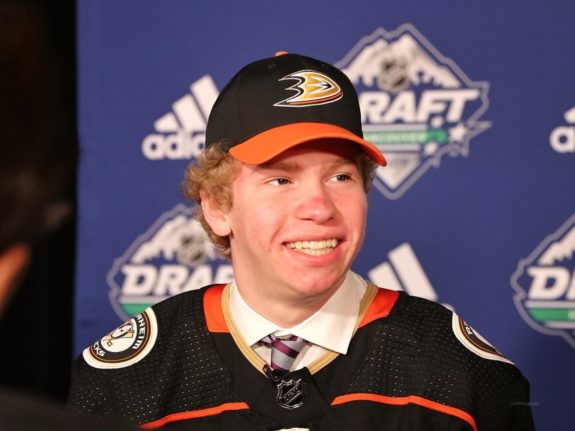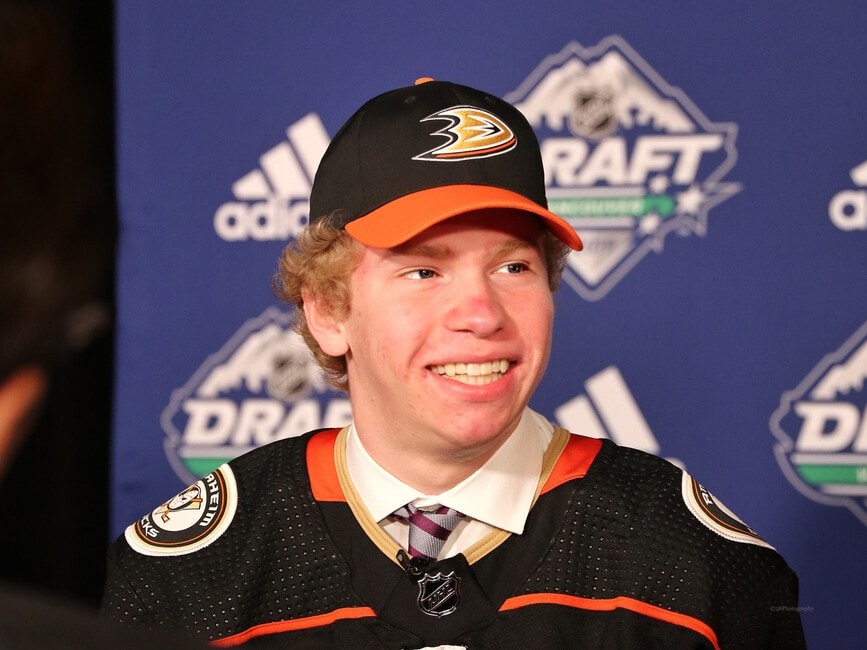 Playing next to someone like Jake Sanderson could raise his playing level as well, making for a mobile shutdown unit.
Sam Colangelo
While you could certainly argue that Sam Colangelo's inclusion on the Team USA roster is due to a number of COVID-related exclusions, the 18-year-fills a need on the team with his size and physical play. He's also a very good forechecker and his vision is a quality that will certainly be valuable for someone likely playing in the bottom-six for the Americans.
Colangelo's college hockey career has yet to begin because Northeastern started their season just last week while Colangelo was already at World Juniors camp, but the forward had a very good season with the Chicago Steel last season in his draft year, scoring 58 points in 44 games. Once he returns from World Juniors, look for Colangelo to use any confidence he gets at World Juniors to fuel his play once he returns to Northeastern.
Jamie Drysdale
Jamie Drysdale was the crown jewel of the Ducks' draft class this past October, taken with the sixth overall pick. This will be Drysdale's second World Juniors appearance at the U20 level after being part of the gold-winning Team Canada squad last year as a 17-year-old.
Drysdale is also one of two defensemen returning from last year's tournament for Team Canada, with Bowen Byram – who also made the team last year as a 17-year-old – being the other returnee.
The pair is likely to get the most minutes on the blue line for Canada and will be relied on in all situations, especially toward the end of close games.
Drysdale's combination of smooth skating and playmaking ability will be on full display for Ducks and NHL fans alike to see. While Ducks fans are already enamored with Zegras's talent, this will be the first time that they will have the chance to see Drysdale perform as a member of the Anaheim organization.
The World Juniors gives fans a chance to see some of the world's best underage talents go head to head. This is the highest number of prospects the Ducks have had compete in a World Juniors tournament since 2012, giving fans in Anaheim plenty of incentive to watch this year. Team Canada versus Team USA should especially be fun to watch as Zegras and Drysdale face off.
---
---