"Hope is the light that shines on the ninth-round draft picks of the world, who are too slow, who can't skate, who don't have a chance of making it, and compels them to achieve greatness anyway".
"Lucky" Luc Robitaille recited this quote, which was written by his wife Stacia and a friend, during his Hall of Fame speech on November 9th, 2009 in Toronto. For those of you who know him you know luck had nothing to do with it.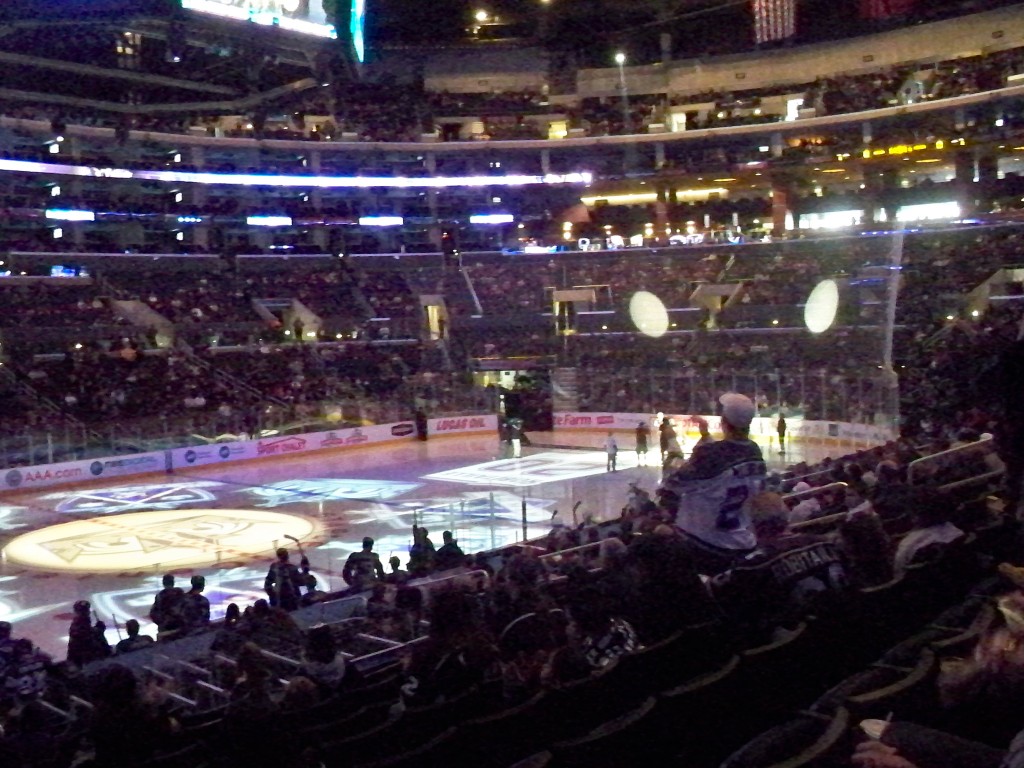 His 668 goals, 726 assists, 1394 points, Calder trophy, eight All Star appearances, and a Stanley Cup in 2002, just to name a few, were the resort of hard work and determination. This past Saturday, prior to the Los Angeles Kings game against the St. Louis Blues, Luc was honored with a ceremony. Never before done by the Kings organization everyone in attendance got a limited edition Luc Robitaille bobble head. His whole family joined him on the ice as he said a few words to the crowd. AEG and the Kings organization awarded Luc and wife Stacia with a check for their charity Echoes of Hope in the amount of $25,000.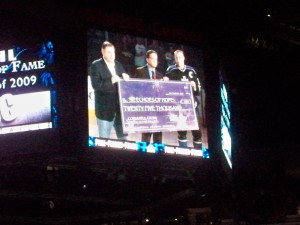 The following day Echoes of Hope put on a gala honoring Luc's induction into the Hall of Fame. Echoes of Hope is a charity founded by Stacia and Luc Robitaille. Their mission statement: 'they strive to awaken the spirit of hope in the lives of deserving at-risk and emancipated foster youth by providing the resources, knowledge, skills, love and support they need to reach their full potential'.
The participants in the program range from teens to young adults in college. With the rising cost of tuition and books Echoes of Hope helps these individuals be able to afford an education. They receive one on one support from Life Coach's, which consist of the staff members and volunteers. Some of the participants have received help with cars, cell phones, rent, even food, necessities that so often get taken for granted.
The youth and volunteers of EOH greeted the guests as they entered the gala. Not only was the Stanley cup there but the entire Los Angeles Kings team, former Kings/Sharks player Jeremy Roenick, actress Andie MacDowell, actors Kiefer Sutherland, Michael Rosenbaum, Alan Thicke, and Steven R. McQueen of the CW's Vampire Diaries.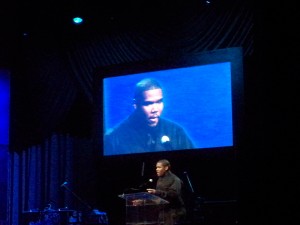 The night started with a cocktail hour followed by a dinner reception, a four-course meal catered by Wolfgang Puck, hosted by LA Kings color broadcasters/analysts Jim Fox and Bob Miller. Three Echoes of Hope participants spoke to  all in attendance about their past struggles, life experiences, and how Luc, Stacia and the Echoes of Hope staff and volunteers have helped them.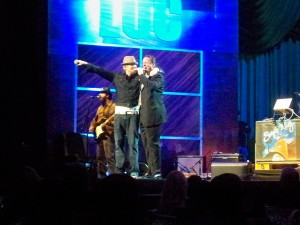 Actor Alan Thicke hosted the rest of the evening including a roast on his friend that had everyone laughing. Anze Kopitar and Luc and Stacia's son Steven R. McQueen introduced musical guest Sugar Ray. During their hit "Fly", Jeremy Roenick joined lead singer Mark McGrath on-stage singing, "I just wanna fly…", the crowd cheered on Luc's former teammate.
Jeremy would later address the crowd, speaking about his dear friend and in true JR fashion made a dig about himself and former LA Kings coach Marc Crawford saying they "…were the highest paid underachievers…" for the LA Kings.
Performance artist David Garibaldi painted a mural size portrait of Luc on-stage to music while all watched in amazement. Actress and Echoes of Hope board member Andie MacDowell and Alan Thicke then auctioned the masterpiece off, it went for $10,000.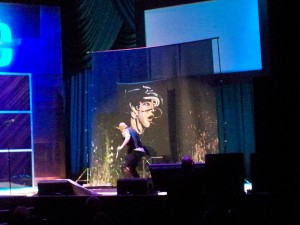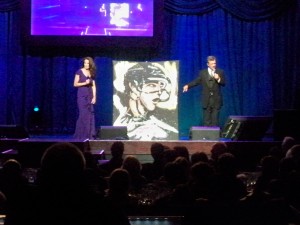 Actor Michael Rosenbaum, best known for his portrayal of Lex Luther on Smallville, entertained the crowd with a story "…cover your kids ears…" using former and current hockey players names. It was hilarious, defiantly adult in nature, what you would call a 'Mad Lib' of sorts, that was very clever and well written. Luc and Stacia's other son, musical artist Jessarae performed several of his own songs even getting the crowd into it as well.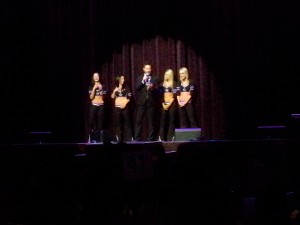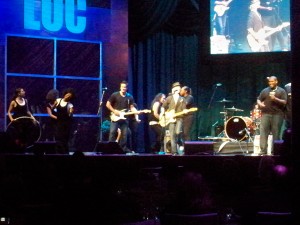 Throughout the evening different videos were shown of Luc's career, his family, Hall of Fame induction/speech, and about Echoes of Hope. Through these you truly got a sense of the kind of man, friend, teammate, father, and entrepreneur Luc really is. Whether it's his signature laugh, a game winning goal, or an autograph after a game, not one person in attendance can say that in some way or another Luc hasn't had an affect on their lives.
I grew up in a small town in Northern California fueled by High School football. You didn't hear much about hockey with the exception of the San Jose Sharks successes in past few seasons but you knew who the "Greats" were. Luc played with class, respect, and honor. This showed in his spirit that has shined a light on us all. Luc Robitaille is one of these "Greats", thank you for compelling us to achieve greatness.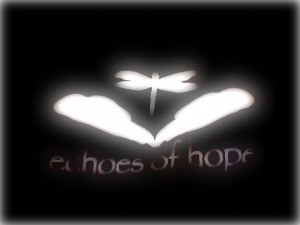 If you want to know more about how you can help Echoes of Hope please visit echoesofhope.org.
Please visit LAKINGS.com or copy link below to see a video on the nights festivities:  http://kings.nhl.tv/team/console.jsp?catid=-6&id=54656