It's been nearly two weeks since the Edmonton Oilers were eliminated in the second round of the 2023 Stanley Cup Playoffs by the Vegas Golden Knights, and the sting is only now just starting to wear off in Oil Country. 
---
---
While their playoff run came to a painful end, the Oilers had a great regular season in 2022-23 that featured some spectacular individual performances worthy of celebration. So following the tradition of 2020-21 and 2021-22, this seems like the right time to roll out the 2022-23 Oilers Awards.
Top Newcomer 
Mattias Ekholm 
From the moment he was acquired from the Nashville Predators on Feb. 28 in exchange for fellow defenseman Tyson Barrie as part of a trade that also included draft picks, Ekholm made a monstrous impact on his new team.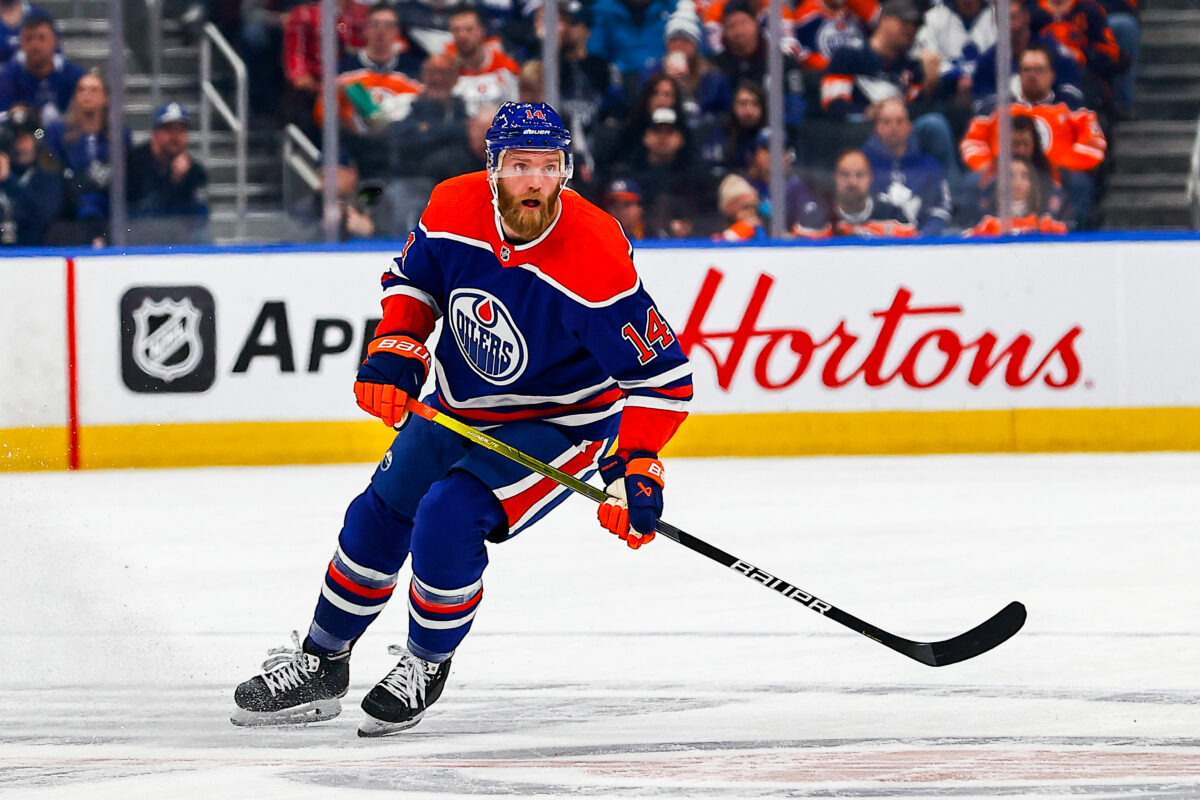 Following the deal with Nashville, the Oilers finished the season going 18-2-1 (including 15-0-1 in their final 16 contests), thanks in no small part to Ekholm. In 21 games with Edmonton, the veteran defenceman had four goals and 10 assists while posting an incredible plus/minus of plus-28, which is the second-highest rating in NHL history by a player over his first 21 games with a team. 
Ekholm also had a major positive impact on new defensive partner Evan Bouchard, helping the promising 23-year-old perhaps finally unlock his potential. After tallying three goals and 18 assists with a minus-6 rating in 61 games before Ekholm's arrival, the 23-year-old Bouchard erupted for five goals and 14 assists with a plus-12 rating in 21 games following the trade. 
Most Improved Player 
Ryan Nugent-Hopkins 
While Bouchard certainly merits consideration for the biggest improvement on the Oilers in 2022-23, the defenceman's surge over six weeks can't compare to the season-long rise of Ryan Nugent-Hopkins. In his 12th NHL season, the first overall pick of the 2011 Draft scored 37 goals and dished 67 assists, smashing his prior career highs of 28 goals and 41 assists that he had established in 2018-19.  
---
Latest News & Highlights
---
The forward's total of 104 points was over one and a half times what he had recorded in any of his previous 11 seasons, and more than doubled his 50-point output from 2021-22. In fact, Nugent-Hopkins had more goals, assists, and points in 2022-23 than the previous two seasons combined. 
For any player to make such a leap season-over-season is remarkable. But for it to occur at such a late stage of one's career is almost unprecedented: Only five other players (Gordie Howe and Bobby Hull in 1968-69, Johnny Bucyk in 1970-71, Jean Ratelle in 1971-72, and Steven Stamkos in 2021-22) have recorded their first 100-point season after more than a decade in the NHL. Nugent-Hopkins, who turned 30 in April, is also the 12th oldest player in NHL history to reach 100 points in a season for the first time. 
Top Defenseman 
Darnell Nurse 
Barrie was arguably Edmonton's best blueliner before being traded by the Oilers, and Ekholm was unquestionably the Oilers' ace rearguard after arriving in Edmonton. But Nurse, who suited up for all 82 games in 2022-23, was the top defenceman who spent the full season with the team.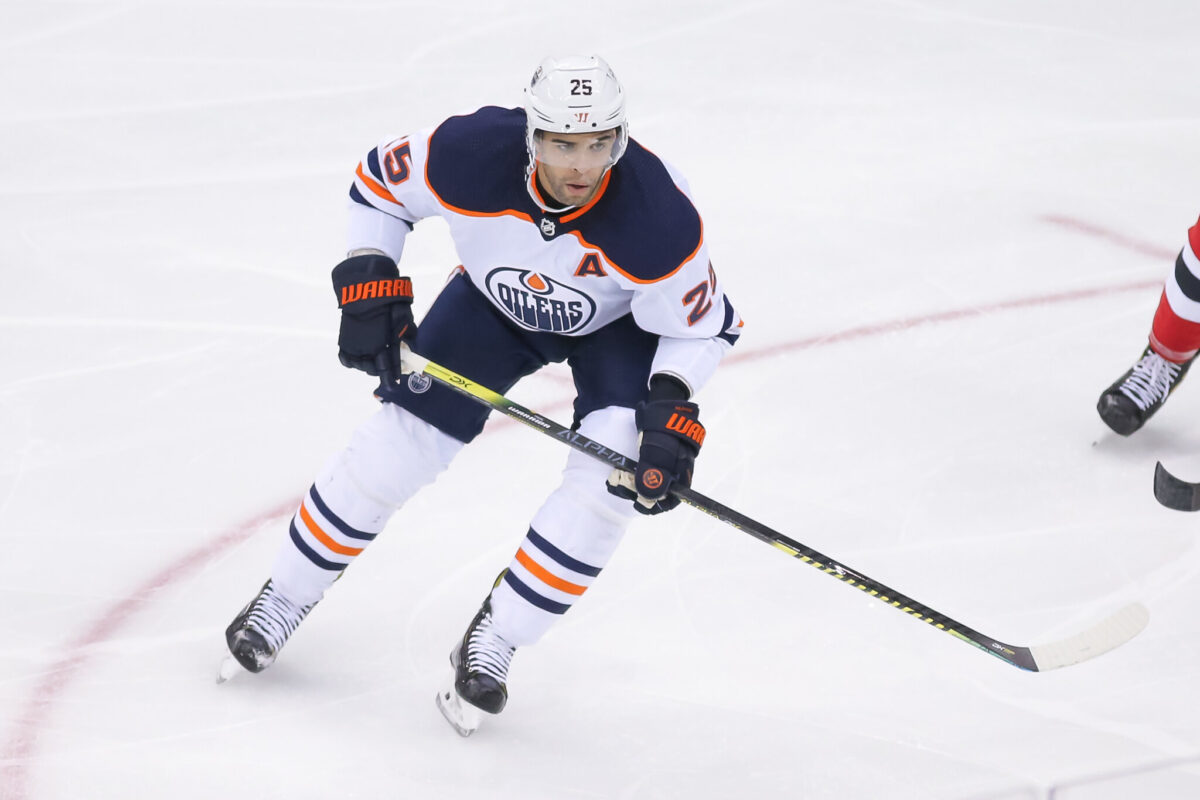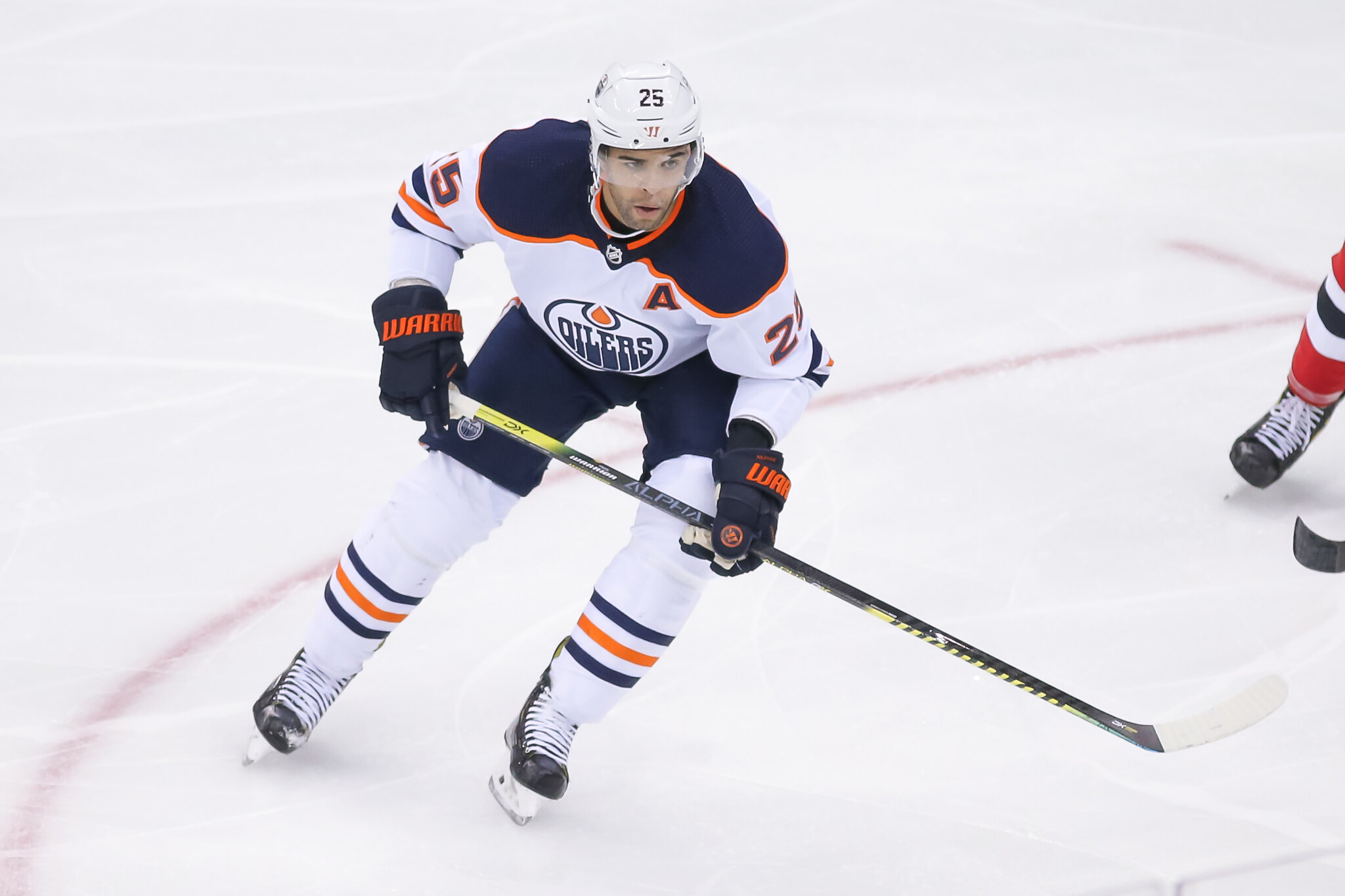 Most often sent out against the opposition's top offensive threats, Nurse logged a team-high 23:30 of ice time per game. While regularly criticized by fans for defensive lapses, he was second only to Ekholm on the team in plus/minus with a rating of plus-26. He also led the Oilers in blocked shots (164) and was second in hits (146).
Nurse also chipped in offensively, ranking fifth on the Oilers with 43 points, scoring 12 times and assisting on 31 goals. He was also fourth with 203 shots.
Unsung Hero 
Derek Ryan 
On a team with three forwards that topped 100 points, there's not going to be much attention left over for a player like Ryan, who totalled just 20 points (13 goals and seven assists) in 2022-23. However, this is an award that is determined by details that don't show up on the scoring summary, and as someone who never takes a shift off and rarely makes a costly mistake, Ryan checks those boxes. 
The Spokane product led all Edmonton forwards with 42 blocked shots, while his ratio of 2.88:1 takeaways to giveaways was the best among players that appeared in more than 10 games with the Oilers. 
At age 36, Ryan is more than three years older than any other Oilers regular. He didn't even make the NHL until age 29, and now continues to carve out a role for himself in the world's top league, setting an example of dedication and perseverance that any of his teammates would do well to follow.
MVP  
Connor McDavid
This, on the other hand, is an award where numbers can tell the story. And, in the case of Connor McDavid, they speak volumes. In 2022-23, the Oilers captain had, quite simply, the NHL's greatest offensive season in over a quarter-century. He notched 153 points from 64 goals and 89 assists, leading the NHL in all three categories and winning the NHL points race by 25 points. 
His point total was the 15th highest in NHL history, and the most by any player since Mario Lemieux racked up 161 in 1995-96. McDavid also had the most goals in an NHL season since 2007-08 and the most assists in an NHL campaign since 2006-07. 
Going pointless only seven times in Edmonton's' 82 contests, McDavid tied for third in NHL history with 75 games with at least one point. He scored 21 times and recorded 50 assists for 71 points with the man-advantage, giving him the fourth most power-play assists and fourth-most power-play points ever in an NHL season.  
Related: McDavid Needs a Stanley Cup Before Being Mentioned With Gretzky & Orr
McDavid has already captured the Art Ross and Rocket Richard Trophies, and he's a virtual lock to win the Hart Memorial Trophy. But these are all individual awards he's already received in his spectacular career, and all that really matters to the superstar center is the ultimate prize: the Stanley Cup. Breaking down the top performers on the Oilers will have the same feel in 12 months as it does now if Edmonton is not going for the championship.