After Matt Dumba, it's only fitting for the next Minnesota Wild report card to go to his defensive partner and close friend, Jonas Brodin. While Dumba is known for his big slap shot, Brodin is known for being one of the most underrated defensemen in the NHL. He's the type of player who goes highly unnoticed because he's so good at doing his job.
---
---
Brodin also uses his ability to go unnoticed to sneak into the offensive zone and get close enough to the net to score. While he didn't score a lot of goals he always gave 110 percent every shift he was on the ice this past season. He is probably the Wild's best defensive defenseman hands down and it definitely shows in his regular season stats.
Brodin's Defensive Stability
For those who are familiar with Brodin's playing style, you know how great of a defenseman he truly is; always trying to block shots or have the right stick placement to interrupt a cross-zone pass. He played 60 games this season, missing the other 22 due to a variety of injuries, an illness, and a couple of healthy scratches prior to the playoffs. In those games, he registered three goals and 11 assists for 14 points which is a bit less than what he's used to but he was injured a lot.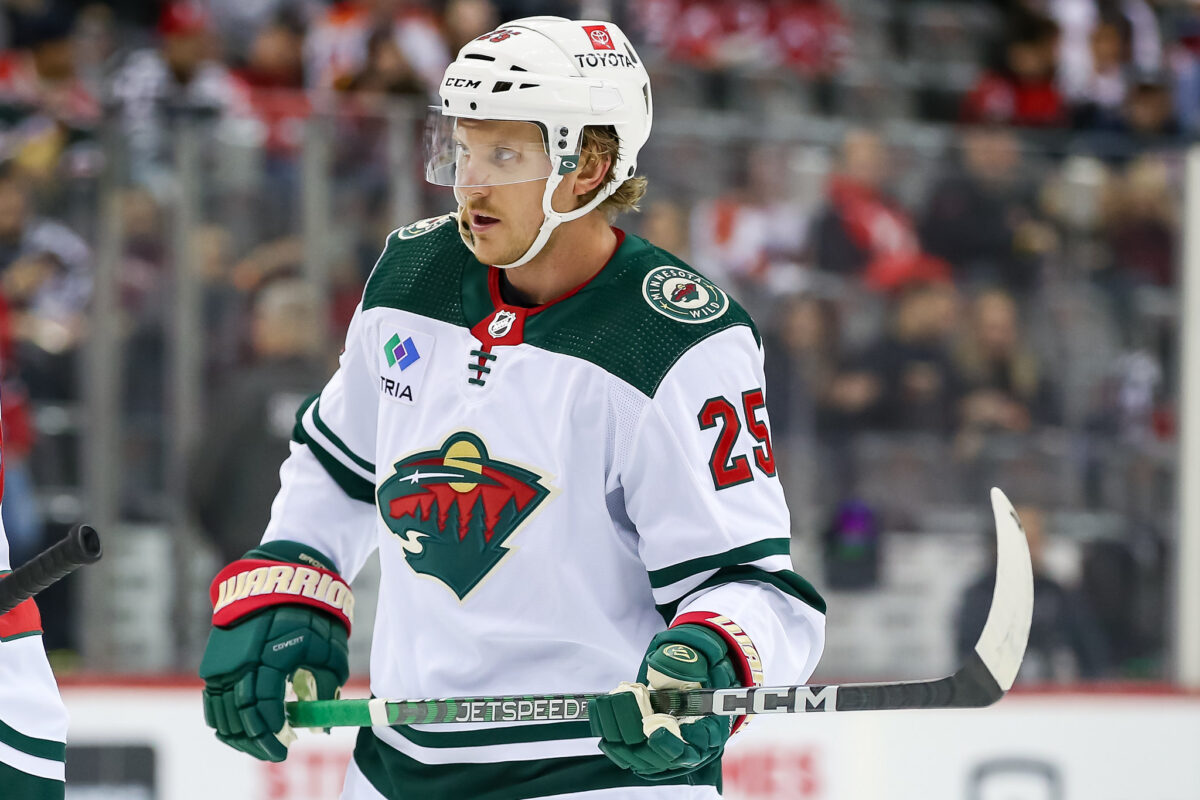 However, even with those injuries, Brodin found a way to keep his defensive game going with 130 blocks for third on the team, just behind Jake Middleton and Jared Spurgeon. He did have 23 giveaways but he led all Wild defensemen with 27 takeaways thanks to a lot of good stick plays. He's never been known as a big hitter and that showed this season as well with just 50 hits, but he did lead the entire team with almost 23 minutes of ice time per game.
Brodin's worst injury cost him 12 games between February and March and it was clear they missed him. While they put together a good string of wins during that time, it was clear their defense was missing its key piece in Brodin. They made mistakes they wouldn't normally make, but once he was back in the lineup, those mistakes were fewer and fewer.
Brodin's Uneventful Postseason
Like many of his teammates, Brodin was unable to muster any points in the playoffs despite nine shots on goal and again led the team in ice time at almost 26 minutes a game. He did continue to defend, however with 11 blocked shots again behind Middleton and Spurgeon with just one giveaway and five takeaways. Brodin has a talent for taking the puck off unsuspecting opponents' sticks and it's unfortunate he wasn't able to do it more in the postseason.
---
Latest News & Highlights
---
The Wild's playoff series against the Dallas Stars came down to playing undisciplined, not being able to score, and of course, struggling on special teams. Brodin spent nearly 20 minutes on the penalty kill throughout the series averaging about three minutes a game. While their penalty kill struggled, Brodin also had a chance on the power play averaging about a minute per game but was unable to contribute any points.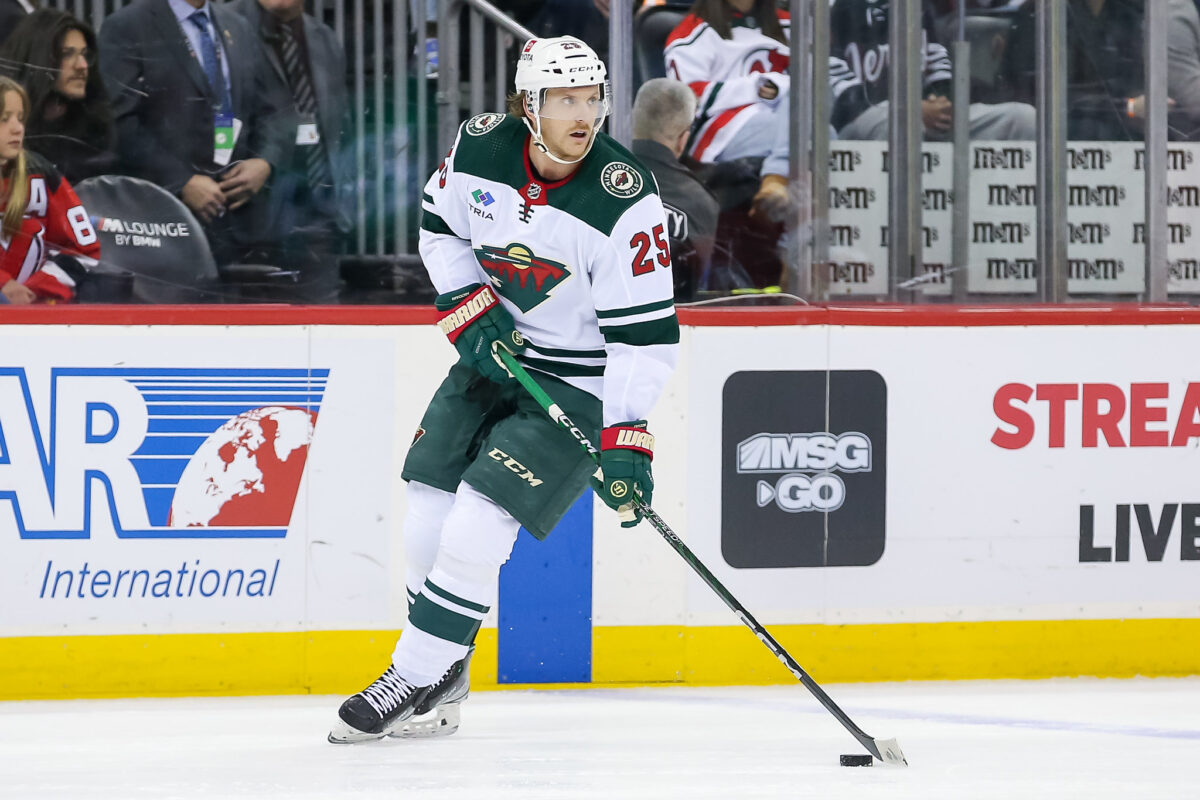 While Brodin did a great job defensively, the Wild really needed him to step up more throughout the whole series. Especially the special teams, when the penalty kill failed, the power play needed to step up, and vice versa. He was able to block shots on the penalty kill but unable to contribute any offense on the power play. Hopefully next season he'll be able to stay healthy throughout the regular season but also find a way to step up more in the postseason.
Brodin's Grade
Brodin didn't contribute a lot offensively but he's always been known more for his defense anyway and that was great once again through the regular season. His biggest downfall was his inability to stay healthy, but once he was back he was ready to go. Even after being injured he continued to throw his body in the way of the puck, not backing down at all.
Related: Wild 2022-23 Report Cards: Matt Dumba
As far as a grade for the regular season, Brodin earned an A- because the Wild could've used a bit more offense from him, but he did what he could. The majority of his grade comes from his defensive skills and how much the team relied on him when he was in the lineup. As far as the postseason, he earned a B. It has to be lower due to how much the team needed players to step up and he was one of them.
Brodin did decently on defense which is why his grade isn't lower but he could've been more of an offensive and defensive presence. Overall, his grade is a B+ which reflects his strengths on defense, his lack of offense, and the room to improve for next season. Hopefully, he'll be able to get his game back to what it was in previous seasons in time for the 2023-24 season to start.